Conor McGregor may have avoided serious criminal repercussions following his attack on a bus of fighters before UFC 223, but that doesn't mean that the Irish fighter is out of the woods yet.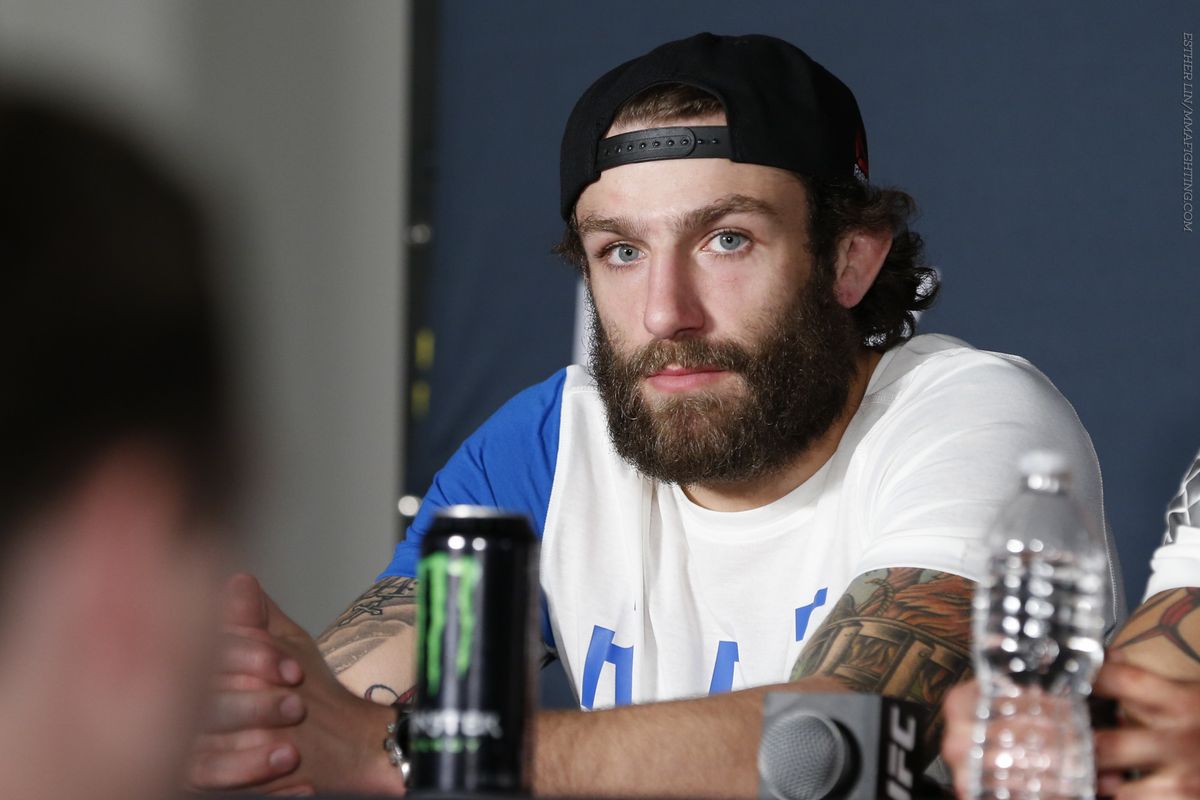 UFC lightweight Michael Chiesa is now suing McGregor over the incident, saying that he suffered "serious personal, economic, and other injury," along with "severe emotional distress, mental trauma, and/or bodily harm."
Chiesa Injured in Bus Attack
Chiesa was scheduled to fight against Anthony Pettis at UFC 223 on April 7. Two days earlier, McGregor threw a dolly at a bus carrying Chiesa and other fighters at the Barclays Center in Brooklyn.
Chiesa suffered injuries in the assault, including facial cuts from broken glass. That damage caused him to be pulled from his fight with Pettis, though the two would later meet in July at UFC 226, with Pettis winning by submission.
In the lawsuit, filed on Monday in Brooklyn, Chiesa says he is seeking relief for "lost opportunities" and other compensation lost. While no dollar amount is mentioned in the complaint, it does state that Chiesa and his lawyers are seeking a judgement that "exceeds the jurisdictional limits of all lower courts."
Chiesa Claims He Lost Title Opportunty
Chiesa says that the incident directly cost him a title fight at UFC 223. At the time, Khabib Nurmagomedov was set to battle Tony Ferguson for the lightweight championship, but when Ferguson was forced to drop out, Max Holloway was given the opportunity to face Nurmagomedov instead. When Holloway couldn't make weight, a new opponent was needed – and Chiesa might have gotten the call if not for the attack.
"I lost a title shot," Chiesa said of the incident back in June. "I have proof. I was the highest-ranked guy on the card. I would have stepped in to fight Khabib at the drop of a dime."
Chiesa also named the Barclays Center as a defendant in his lawsuit, saying that the facility failed to take proper security measures to protect patrons.
McGregor was facing one count of felony criminal mischief and three counts of misdemeanor assault following the shocking attack. However, he agreed to a plea deal with the Brooklyn District Attorney's office in July, in which he pleaded guilty to just a single count of disorderly conduct. McGregor avoided a criminal record as a result of the agreement, though he was forced to perform five days of community service and enter an anger management program.
McGregor is currently scheduled to make his long-awaited return to the octagon on Oct. 6 at UFC 229. McGregor (21-3) will take on the undefeated Nurmagomedov (26-0) for the UFC lightweight championship. According to Bwin, Nurmagomedov is a -161 favorite over McGregor (+125).
McGregor is a former UFC champion in two weight classes, having held both the lightweight and featherweight title belts at the same time. His last UFC fight came in November 2016, when he won the lightweight championship with a second-round knockout over Eddie Alvarez.
Chiesa holds a professional MMA record of 14-4, and is currently ranked No. 11 by the UFC in the lightweight division.