Connecticut Gov. Ned Lamont and tribal leaders have endorsed two different bills that would allow for sports betting in the state, with neither side seemingly willing to compromise on the other's proposal.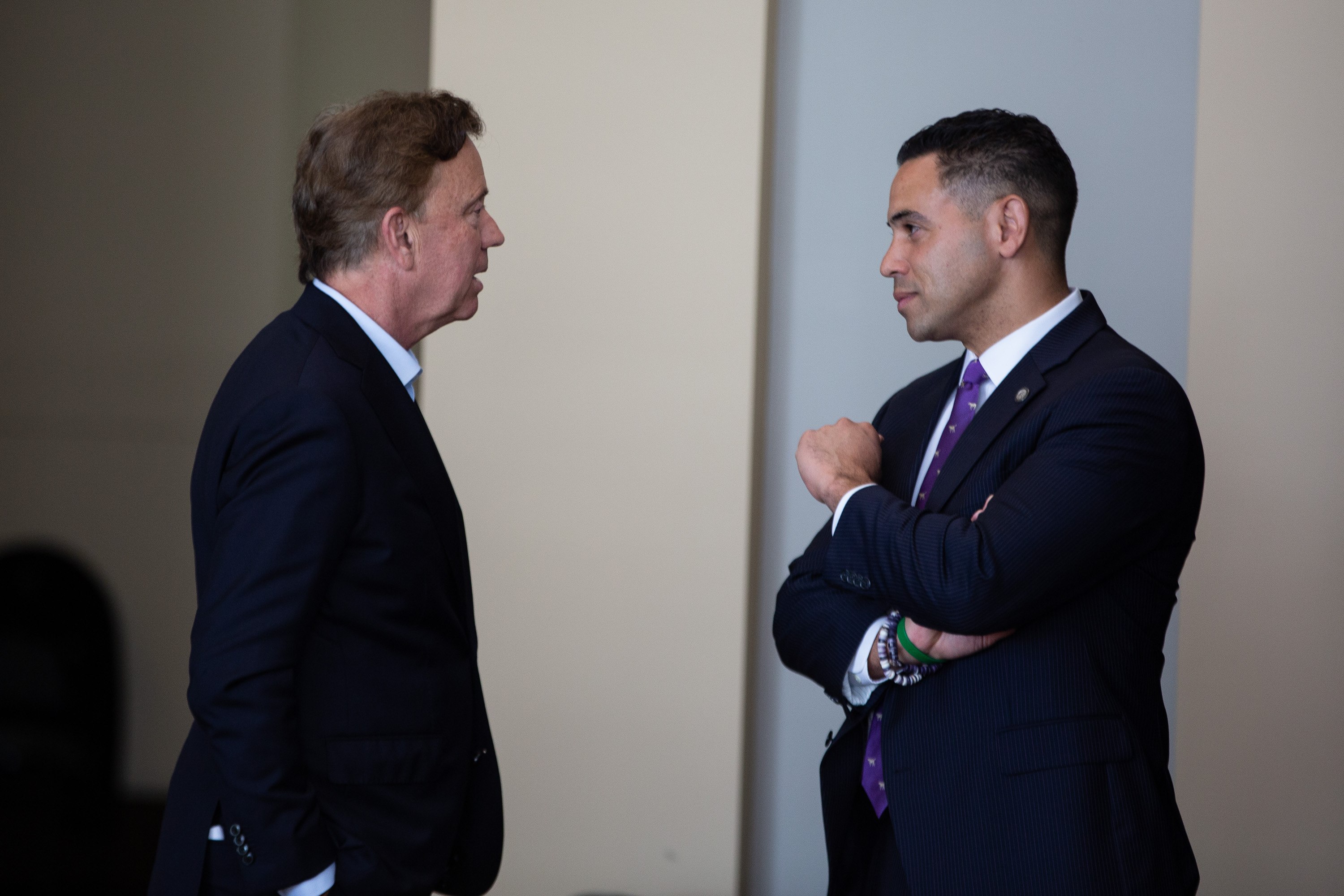 Lamont announced Tuesday that he was in favor of a bill that would only legalize sports betting, and would allow both the Connecticut Lottery as well as the Mashantucket Pequot and Mohegan tribes to offer such wagering.
Connecticut Tribes Claim Sports Betting Exclusivity
That proposal would also allow wagering at off-track betting locations through Sportech.
"The governor supports [a narrower bill] because it is simpler, focuses exclusively on sports betting, and is therefore more achievable in this short legislative session," said Lamont director of communications Max Reiss, via New England Public Radio.
Connecticut's Native American tribes contend that they hold the exclusive rights to sports betting in the state, as they do with other casino games. They support a bill introduced by state Sen. Cath Osten (D-Sprague) that would give sports betting only to the tribes, and would also approve a casino in Bridgeport that would be jointly operated by the two tribes. That legislation would also allow for the operation of up to three other gaming sites in the state.
Tribal leaders say that they would sue to block any bill that allowed other operators to offer sports betting, and that the governor isn't willing to compromise, either.
"I think the governor was firm in his position – that this is his position and there is no discussion, literally to the point of throwing up his hands and saying, 'This is just too hard and we'll wait another year," Mashantucket Pequot chairman Rodney Butler told the Connecticut Mirror.
Lamont says that finding a way forward for sports betting might get the ball rolling for further gaming expansion.
"Let's at least start focusing just on sports betting," Lamont to reporters. "That's something we can do. We can do that on a finite basis, we get that rolled out, and then we grow from there. But let's get something done."
News and Notes: Oregon Lawsuit, Ballot Initiatives
An Oregon judge has ruled that the state lottery must disclose the entirely of the contract it signed with SBTech to operate Scoreboard, the Oregon Lottery's sports betting app. The Oregonian had requested the full contract after a public records request did not include the section that disclosed how SBTech would be calculated.
The Oregon Department of Justice told the state lottery that it would have to turn over the entirety of the contract, but SBTech sued to stop that from happening. SBTech now has 30 days to consider appealing the court ruling.
Voters in several states will likely have the final say on sports betting this November. In South Dakota, the state House passed a proposal that will allow voters to consider a change to the state constitution that would make sports betting legal in Deadwood.
Meanwhile, the Maryland state Senate is debating a bill that would give voters the same opportunity in the Old Line State. In Maryland, sporst betting would be allowed at the state's six casinos and at its three thoroughbred horse racing tracks. The Washington Redskins could also apply for a sports betting license if they renovated their current stadium or built a new one in the state.