Rory McIlroy might want to avoid being in the final group if he wants to win a tournament. His record with the lead on Sunday is not stellar.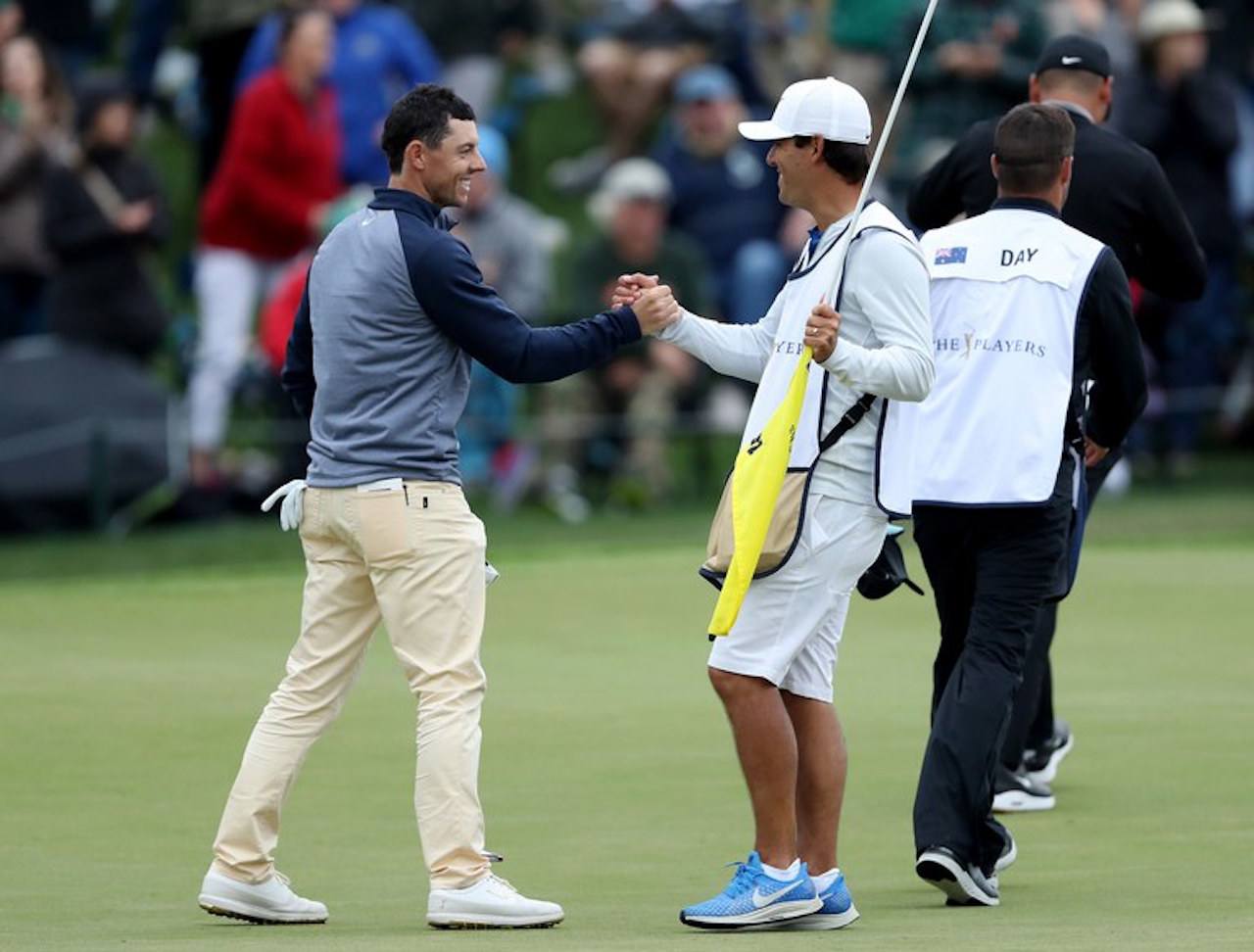 He has been in that situation nine times recently, and hasn't been able to win on any of those occasions. It was somewhat baffling to the Irishmen. On Sunday at The Players Championship, McIlroy was in the next to last group, and had adjusted odds of 5/2 to win. He began the tournament at 12/1.
McIlroy said even though he wasn't in the final group, he used those failed attempts to motivate him on Sunday, and win his 15th PGA Tour event.
"I needed to show a lot of character out there," McIlroy said. "I think all the experiences I've had over the last few weeks in terms of trying to win and not getting over the line definitely helped me today. Maybe if I hadn't had those experiences, I wouldn't be sitting up here with this trophy, so I'm thankful and grateful for those experiences I've had this year."
Furyk Mad at Finishing Second
Think Jim Furyk was excited about his first second-place finish since the 2016 US Open? Think again. The 48-year-old had his first chance to win since 2015, and was challenging for the lead for most of the final day.
Furyk was one of the last golfers to get into the Players, then put up solid scores for four days, and almost walked away with the victory. Still being runner up didn't do anything for his confidence.
"I don't feel any less pride for the way I played because I didn't win," Furyk said. "I have a lot of respect for (McIlroy) as a person. But it still it stings. I mean, I'm a competitor, and I want to win, and it pisses me off I didn't."
Furyk turns 49 in May, and then has a year until he is eligible for the PGA Tour Champions, but the major champion believes he'll still be able to compete with the younger set.
"If I'm competitive and I feel like I'm knocking on the door and having opportunities to win, I'd like to play some out here," he said. "If that's not the case, I'll go to the Champions Tour and see if I can be competitive out there."
Tiger Insists He's on Track
Despite a lackluster tied for 30th finish at the Players, where he had his first three rounds in the 70s, Tiger Woods told reporters he believes he is on track, after shooting a 69, his only round in the 60s.
"I was close to getting over the hurdle and getting things rolling," Woods said. "And unfortunately I made a 7 over at 17 [on Friday]. I missed a few putts that I could have very easily got the momentum going that could have gotten me on a run. I was close."
Woods was 10 strokes behind McIlroy and never challenged for the lead at any point in the tournament. Woods is not playing this week at the Valspar Championship, but did commit to the WGC Match Play event. It will be his last tournament before the Masters.
"I'm hoping that I can play all the matches," Woods said. "That would be great, I'm guaranteed to play three instead of when I played it was only one guaranteed, so that's kind of nice knowing that I'll be able to get at least three good rounds in, possibly more if I play well."
This Week's Odds, Pick
The Valspar Championship has a weaker field, with only Dustin Johnson and Jon Rahm the only players in the top 10. Johnson is the favorite at +550, while Rahm is next with Jason Day at +1000.
We like Furyk at +3000. He finished second last week, and has a strong record at this event. With a field that isn't that strong, the 48-year-old could easily be atop the leaderboard after Sunday.