To draw the nation's pandemic-stricken eyes back to NCAA basketball, a marquee matchup between No. 7 Villanova and No. 17 Virginia was cooked up for a prime time shot at Madison Square Garden. And, like more than 150 college games before it this young season, it too has been called off.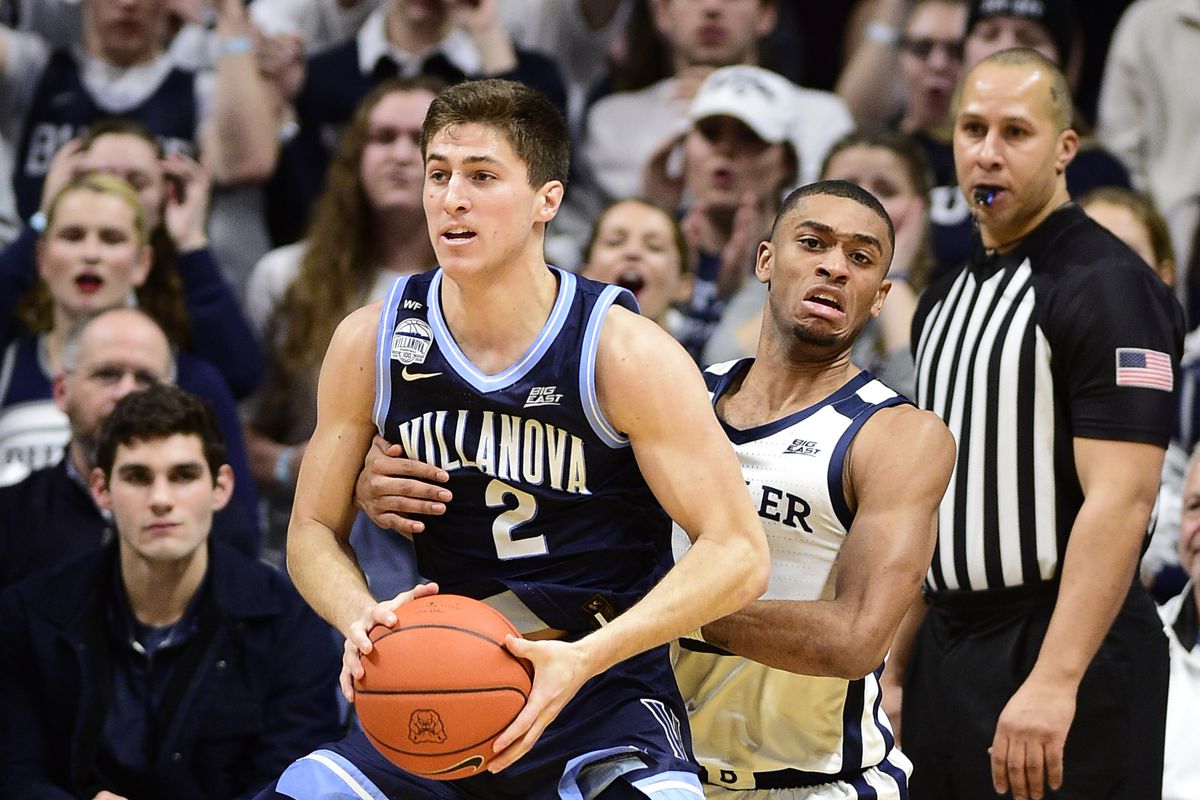 The game was billed as a heavyweight bout between the two most recent men's NCAA champions, and a make-up of sorts after the Big East Tournament's stoppage last month.
Virginia, the 2019 national champion (the tournament was canceled this year), can't go as its COVID-19 outbreak has yet to be mitigated. The Cavaliers (3-1) haven't tipped off since Dec. 4 when they notched an overtime win vs. Kent State.
Replacement Opponent Sought by Wildcats, Game is a No-Go
"We've worked closely with Virginia on this," Villanova coach Jay Wright said Wednesday evening at a video conference. "Both schools tried to make this game happen. Due to COVID-19 issues, we will not be able to play."
Wright hinted that Villanova sought a replacement opponent, but nothing could be solidified in time. His Wildcats are now 6-1 after beating Butler 85-66 on Wednesday night. Villanova, thus far, has been COVID-19-free within in its program.
NCAA Grants Blanket Waiver for All Transfers to Play Immediately
In other NCAA news, the pandemic prompted the governing body's Division I Council to allow D-1 transfers to play immediately at their new schools, which should impact college basketball programs right away.
"We are thrilled at the passing of the blanket waiver, as we believe it is in line with D1 SAAC, ensuring that all of our student-athletes have the best opportunity to thrive both academically and athletically," Caroline Lee, vice-chair of the Division I Student-Athlete Advisory Committee said in a statement Wednesday. "In a time of great uncertainty amidst the COVID-19 pandemic, we feel it is in our best interest to grant immediate eligibility for those who have transferred."
Some recent transfers who are now eligible to go are Memphis' DeAndre Williams (University of Evansville), Butler's Bo Hodges (East Tennessee State), Xavier's Ben Stanley (Baltimore City College), Notre Dame's Trey Wertz (Santa Clara), and Creighton's Alex O'Connell (Duke).