Fifteen games were either postponed or canceled in Week 11 because of COVID-19, and the betting took on a different dynamic as a result. There were several high-dollar wagers on Saturday games as gamblers didn't have as many contests on which to spread their money around. Of the AP Top 25, six teams didn't play, including three of the top-5 teams.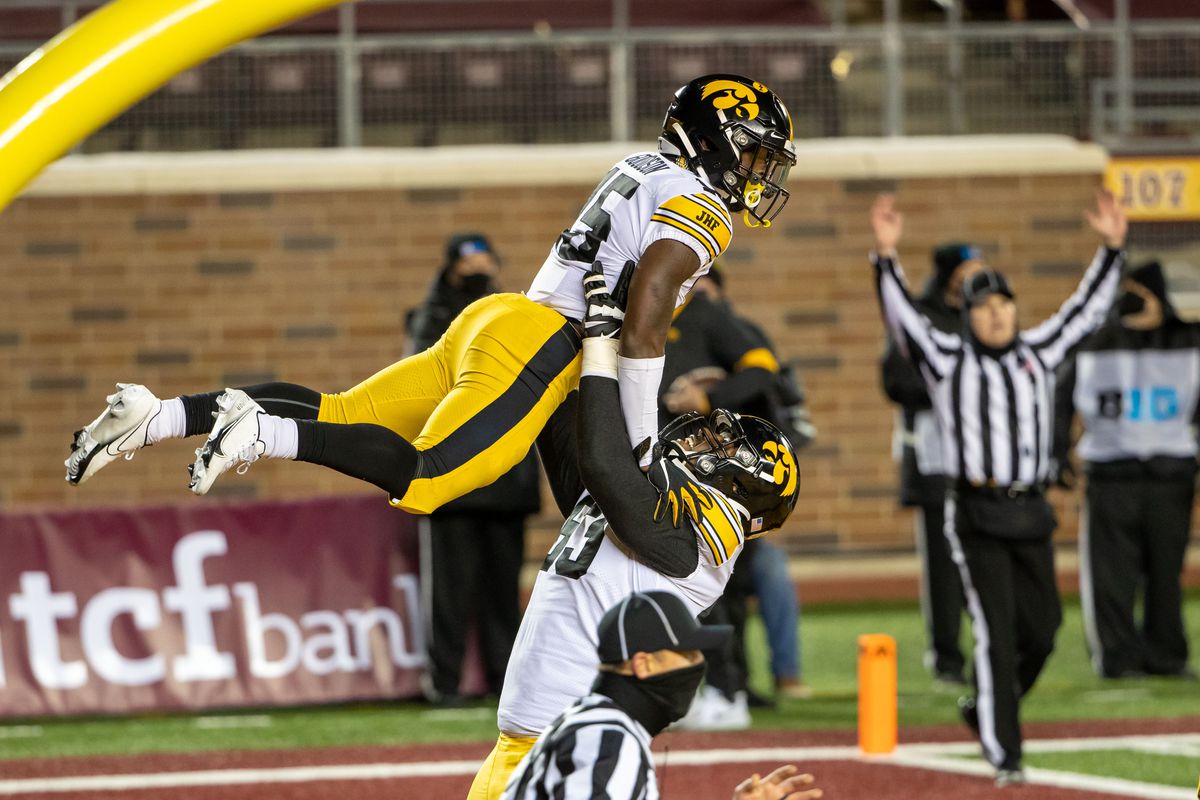 Sportsbooks across the country reported several six-figure bets on both Power 5 conference matchups, and on a couple of other smaller schools.
The biggest reported bet was placed at BetMGM where one customer put $170,000 on Iowa in its game against Minnesota. The unidentified gambler took the moneyline at -170. Iowa easily defeated the Golden Gophers, 35-7.
---
Week 11 Games Canceled or Postponed
No. 1 Alabama at LSU
No. 3 Ohio State at Maryland
No. 5 Texas A&M at Tennessee
No. 12 Georgia at Missouri
No. 15 Coastal Carolina at Troy
No. 24 Auburn at Mississippi State
North Texas at UAB
Rice at Louisiana Tech
Memphis at Navy
Pittsburgh at Georgia Tech
Air Force at Wyoming
California at Arizona State
UL Monroe at Arkansas State
Utah at UCLA
---
At FanDuel in Pennsylvania, a customer put down $158,620 on Wake Forest, taking the 11.5 points against North Carolina. The Demon Deacons nearly won outright before losing late, 59-53. Wake Forest still covered, and the winning ticket was worth $301,520.
Seven $100,000 Bets Produce Mixed Results
BetMGM's Scott Shelton reported his sportsbook took seven wagers of $105,000 to $110,000 on Saturday. It's unclear if one bettor made all of those wagers, or if they were spread out over multiple gamblers.
The $105,000 wager was placed on Nebraska +3 against Penn State. The Cornhuskers won and covered, 30-23. The other six bets were for $110,000 each.
Stanford covered the 7.5 points in their 35-32 loss to Colorado. The only other winner was Vanderbilt +18 against Kentucky, which the Wildcats won, 38-35.
The losing tickets were Louisville +4 against Virginia, who won 31-17, Hawaii +10 losing to San Diego State, 34-10, North Carolina -14, defeating Wake Forest, 59-53, and Texas Tech beating Baylor 24-23, but failed to cover the 1.5 points.
Bettors Hammer Wisconsin
Wisconsin traveled to Michigan to take on the Wolverines and opened as a slim, one-point favorite. That changed quickly as the Badgers went up as high as seven points before Saturday's game.
Pat Eichner of Points Bet said they closed at 6.5 points, and that 71% of the bets, as well as 92% of the money, was on Wisconsin.
"This will definitely be our biggest game of the day, being played in primetime," Eichner said. "Book will be rooting hard for the Wolverines."
Points Bet and many other sportsbooks took a bath on the game as Wisconsin covered easily, handing Michigan a demoralizing, 49-11 defeat. The Wolverines are 1-3, matching the team's worst four-game start since 1967. It was Michigan's worst loss at home since 1935 when they lost 38-0 to Ohio State.
Stat of the Week
Penn State (seventh in the preseason AP poll) is the fourth team to start 0-4 after being ranked in the top-10 of the preseason AP poll, and the first since the 1984 Pitt team. The Nittany Lions lost their first four games of a season for just the second time in school history.