It's the week for rivalry games in college football and several traditional contests will take place on Saturday. Michigan at Ohio State, Notre Dame at USC, Virginia at Virginia Tech, and Washington at Washington State are some of the games that will settle deep conflicts.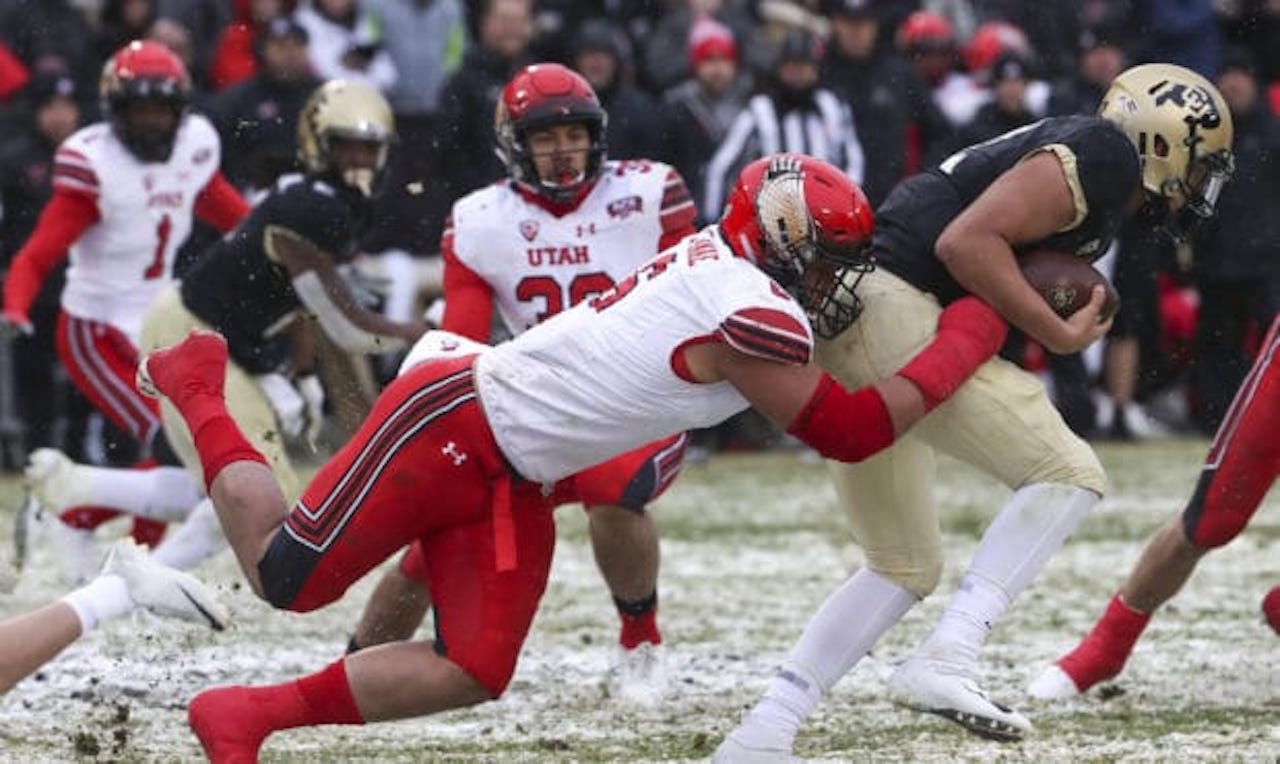 But these contests can pose potential pitfalls to bettors. The games are run on high emotions, and sometimes crazy events occur. In last Saturday's USC vs. UCLA game, the Trojans were favored by three against the 2-8 Bruins, but lost outright 34-27. Oklahoma and Oklahoma State was decided by a Cowboys' failed two-point conversion, even though the Sooners were 21.5-point picks.
We at Five Bets have tried to wade through the peril these games present, and provide gamblers with some options they can hopefully take advantage of this weekend.
1. Washington +3 at Washington State
Washington was supposed to be one of the top teams in the PAC 12, but instead lost its conference clash with Oregon. Then they were defeated by lowly Cal. They are 8-3, and a game behind Washington State in the Pac 12 North.
If the Huskies, who are getting three points, can find a way to win in Pullman, they would take the conference, and drop the No.8 Cougars out of any chance for the College Football Playoffs.
But winning on the road will be difficult, and all three of their defeats came away from home. The Apple Cup should bear fruit for WSU.
Take Washington State and give away the points.
2. BYU +13.5 at Utah
There was a rumor floating around that Utah was going to rest his starters to prepare for the Pac 12 Conference Championship, but Utes coach Kyle Whittingham shot that down pretty quickly.
"Our players are warriors and they're born to compete,"Whittingham said. "I don't know how you sell that to your players, saying, 'Hey, we're going to sit everybody and not let you have a chance to finish the season,' particularly the seniors. That's a tough sell."
Those same seniors will be looking to beat BYU by more than the 13.5-point line and have the players to do it.
Take Utah and give away the points.
3. Notre Dame -10 at USC
This game opened at eight points and quickly went to 10, despite Notre Dame having to travel to USC. The Trojans just lost to another rival, UCLA, after being listed as three-point favorites.
The Fighting Irish have being plowing through opponents, including last week's 36-3 drubbing of No. 12 Syracuse. Notre Dame is ranked No. 3 in the country. USC could be firing head coach Clay Helton after this game.
Take Notre Dame and give away the points.
4. Auburn +24.5 at Alabama
Alabama got a first-half scare from the Citadel when they entered halftime tied at 10. The Crimson Tide came out and scored 40 more points to win easily, but failed to cover the spread.
It seems like Alabama has difficulty ATS when they play a team with a big line. They failed to cover earlier in the year when they were 49.5-point picks over Louisiana-Lafayette.
This is a more comfortable line for them, and they should be able to cover it with no problem.
Take Alabama and give away the points.
5. Georgia Tech +17 at Georgia
The line of 17 was a bit shocking, as many thought it was higher than it should be, but it hasn't moved, so the sharps must believe that Georgia can cover against rival Georgia Tech.
We have our doubts. The Yellowjackets are on a four-game win streak, and have played well. The only caution is a blowout loss to Clemson early in the season.
The Bulldogs are also on a four-game winning streak. They are trying to stay in the CFP rankings and maybe slip in if they can beat Alabama in the SEC Championship Game.
This game will be tighter than the line.
Take Georgia Tech and the points.