The College Football Playoff spring meetings took place on Wednesday, and as always, the format of the playoff was a topic of discussion. But while conference commissioners talked about the protocols used to select teams, there was no serious discussion about expanding the postseason field.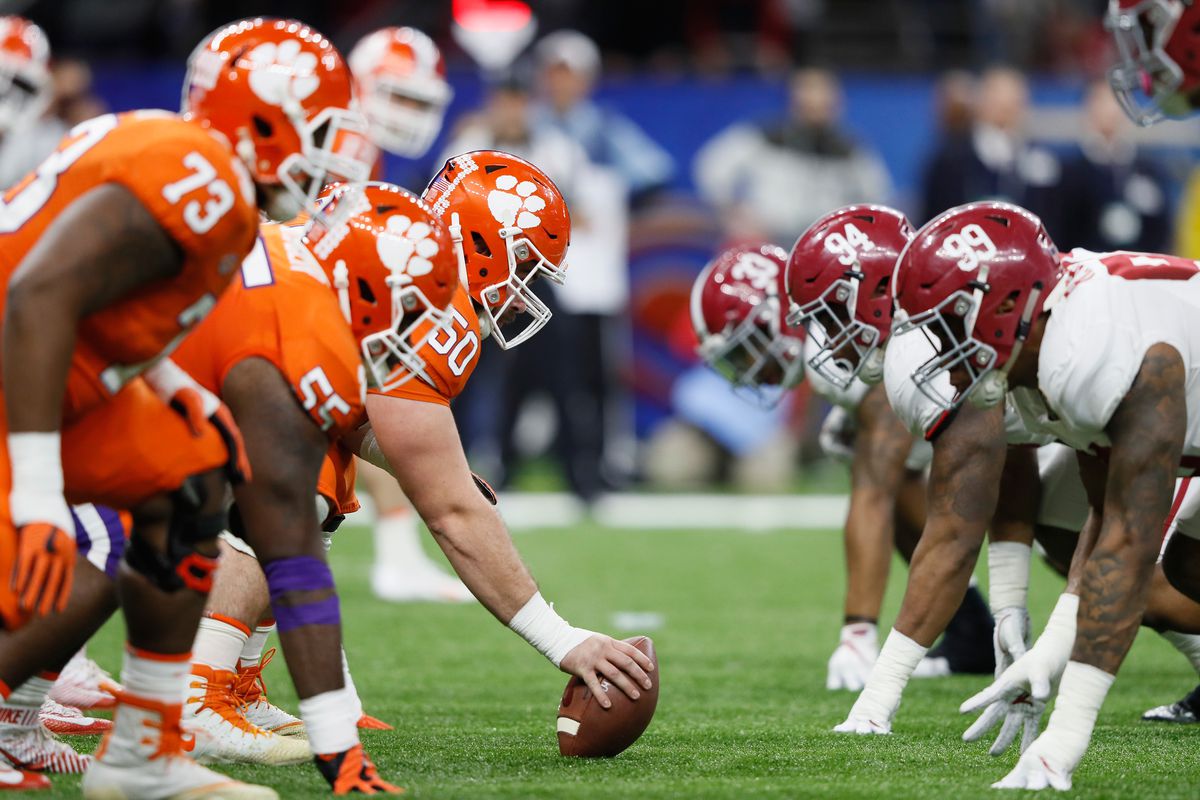 According to several media reports, commissioners confirmed that no changes were in store for the 2019 season, and that there was no serious momentum for expanding the playoffs to eight or 16 teams in the near future.
Four Is Enough for Power Conferences
At the moment, just four teams out of a field of well over 100 eligible schools make the College Football Playoff each year. Those teams are chosen by subjective measures, though the selection committee does have guidelines to use, with factors like winning conference championships and head-to-head results being used when one team is not clearly superior to another.
It's not a perfect system, and debates over which teams should get into the playoff rage every year. That's why so many fans have wondered why a few more teams couldn't be invited, if only to ensure that none of the legitimate contenders could ever truly be left out of the process. But commissioners say that they're happy with how things are working at the moment.
"From the SEC's chair, the four-team College Football Playoff has achieved exactly what it was stated up front," SEC commissioner Greg Sankey told reporters. "I think the board of managers, the presidents, were very clear in where we are."
That stance probably isn't surprising coming from the SEC, a conference that has had a team in each of the first five playoffs. But even Pac-12 commissioner Larry Scott supports the current format, despite the fact that his conference has only put a team in the College Football Playoff twice so far.
"[The protocol has] really stood the test of time very nicely," Scott told reporters. "By design, if you've got a committee of 13 highly competent, skilled people who come from different vantage points, it is a human decision and we're all leaving them latitude."
No Changes to Selection Protocol
While the Power 5 commissioners may be united in protecting the current format, however, there are more than a few dissenting voices in the college football community. UCF athletic director Danny White has lobbied for expansion or some sort of change after watching his school go undefeated for two straight regular seasons without reaching the playoff. It's likely that other small schools from the so-called "Group of 5" conferences agree – or will once they're put in a similar position.
But for now, that conversation isn't happening. And even discussions of the protocol for selecting teams didn't result in any changes this year.
"There's always some room for individual interpretation of the committee members as to how the protocols are used," ACC commissioner John Swofford said. "I think we all understand that and accept it as part of the process."
Without expansion, the top programs in the country will remain the only teams seen as having a realistic shot at winning a national championship. Alabama (+175) and Clemson (+220) are the clear favorites according to the FanDuel Sportsbook, with Georgia (+800) and Ohio State (+1200) also in contention.