Saturday was definitely a day for robust college football quarterback numbers, and you pretty much needed two in your lineups to finish deep in the money in DFS contests. Although Jalen Hurts had another big day for Oklahoma, the winning lineups mostly bypassed him for other gunslingers, such as the surprising Jett Duffey. Let's look at the good, the bad, the and ugly that was Week 6.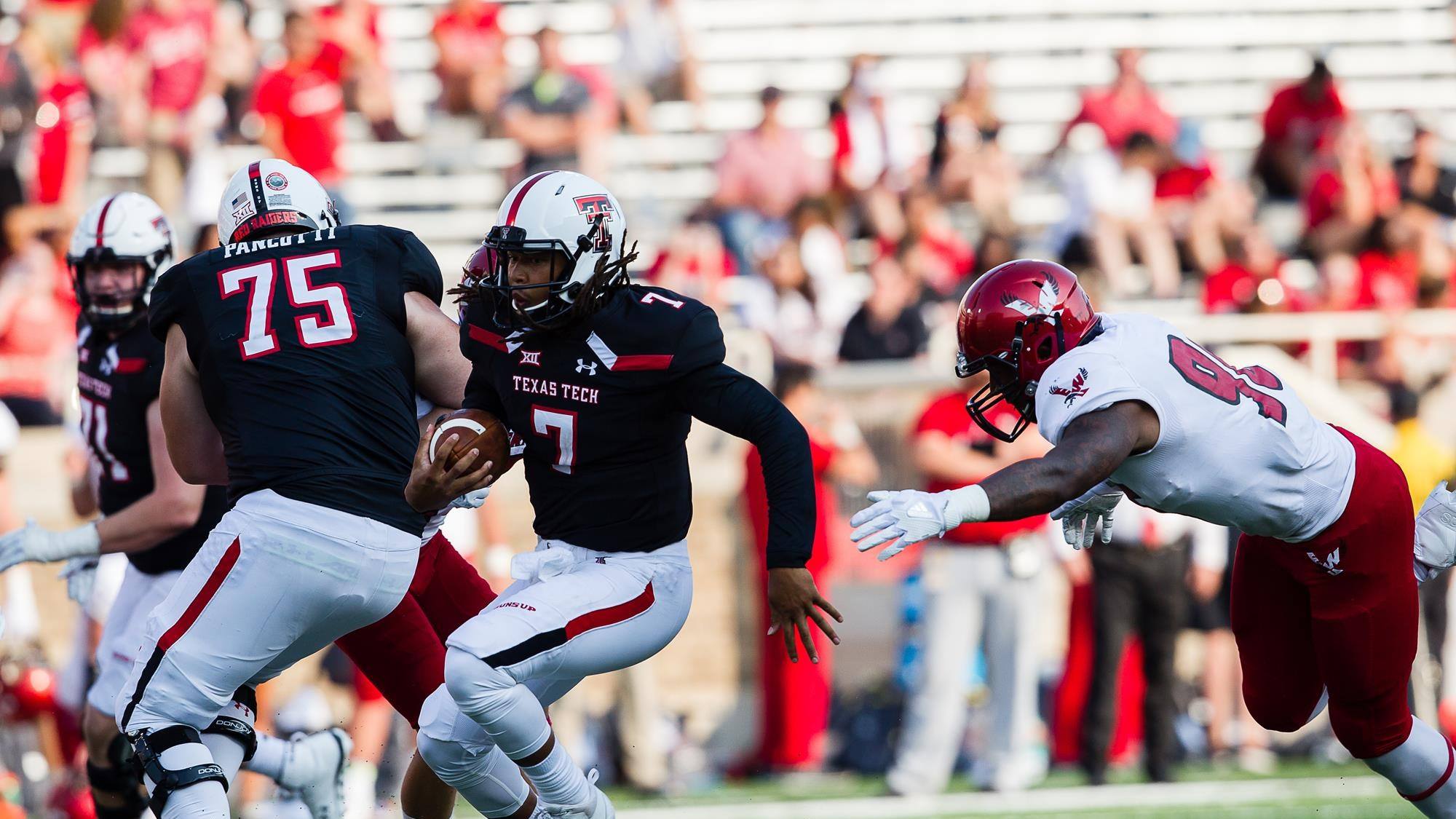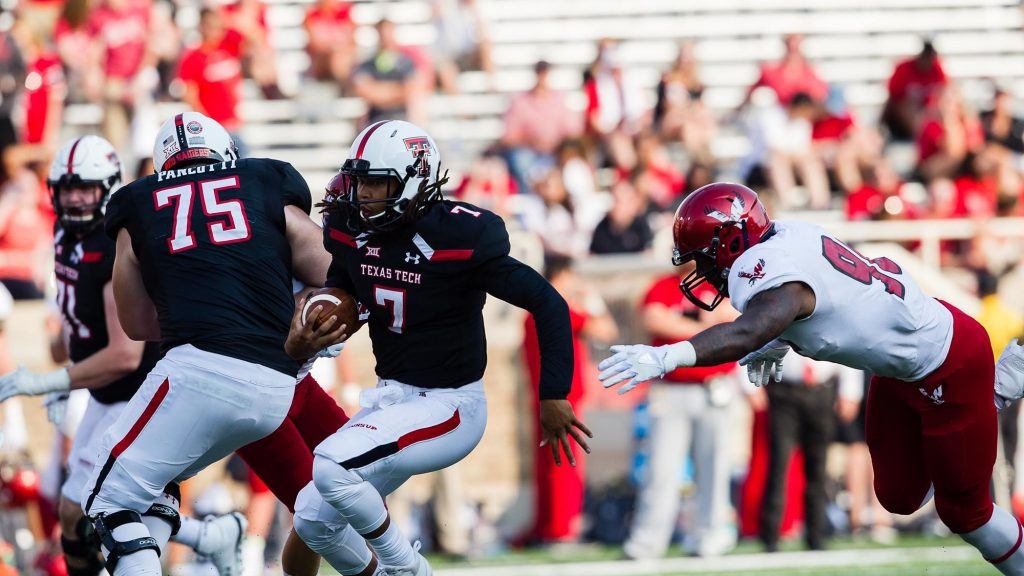 Cheers
While Jalen Hurts was topped by some other QBs on the slate, his numbers were still great, with four total touchdowns (two running, two passing), 228 passing yards, and 56 rushing yards. He even caught a pass for 21 yards as Oklahoma scooted by Kansas, 45-20.
LSU quarterback Joe Burrow proved to be a better buy on Saturday, outscoring Hurts in DraftKings DFS points 45.96 to 36.82 on a slightly cheaper salary. Burrow tossed five TD passes and ran one in, gaining 344 yards by air and 42 yards by ground. The other QB that DFS players needed on Saturday was Texas Tech's Jett Duffey, who scored a surprising 45.56 DFS points in leading the Red Raiders to the upset 45-35 victory over Oklahoma State.
Louisville running back Javian Hawkins gashed Boston College in a thrilling 41-39 victory for the Cardinals. Hawkins ran for 172 yards and a TD, and caught a pass for 13 yards. His 28.5 DK points were worth more than 5x his $5,000 salary.
Jeers
The Minnesota-Illinois game looked to be a sneaky shootout on Saturday, but the Golden Gophers dominated 40-17, and Illinois running back Reggie Corbin didn't see a ton of usage as the Fighting Illini played from behind. He gained just 68 yards rushing with no catches or TDs.
KJ Hamler caught Penn State's first touchdown pass against Purdue early in the first quarter and looked to be in for a big game, but he caught just two more passes the rest of the game, and managed negative nine rushing yards. His 12.2 DK points were just 2x his salary.
Another receiver who earned just double his salary was Tyler Johnson from Minnesota. Despite the team's offensive output, both he and Rashod Bateman put up mediocre DFS numbers. Johnson caught three passes for 38 yards and a TD, while Bateman managed just two catches for 71 yards. Their quarterback, Tanner Morgan, threw three TD passes, but for just 165 yards, and also had a mediocre day for DFS purposes.