The Red River Rivalry started out slow, but ended up being a thriller, with Oklahoma pulling out a 34-27 victory over Texas, and Jalen Hurts and CeeDee Lamb being the stars of the show for DFS participants. Some of the Texas players didn't break the slate as we had hoped. Here's a look back at Week 7 of college football.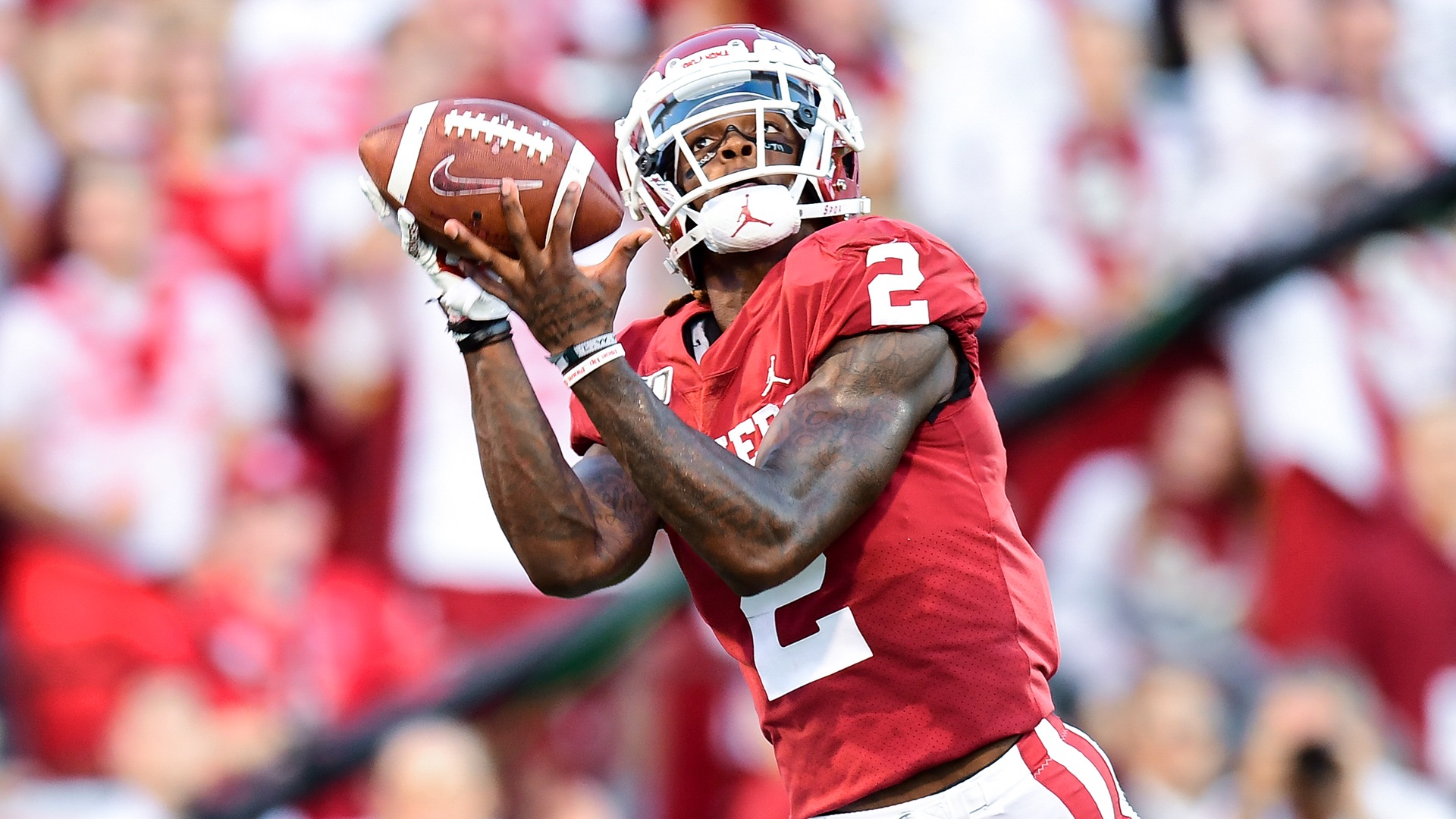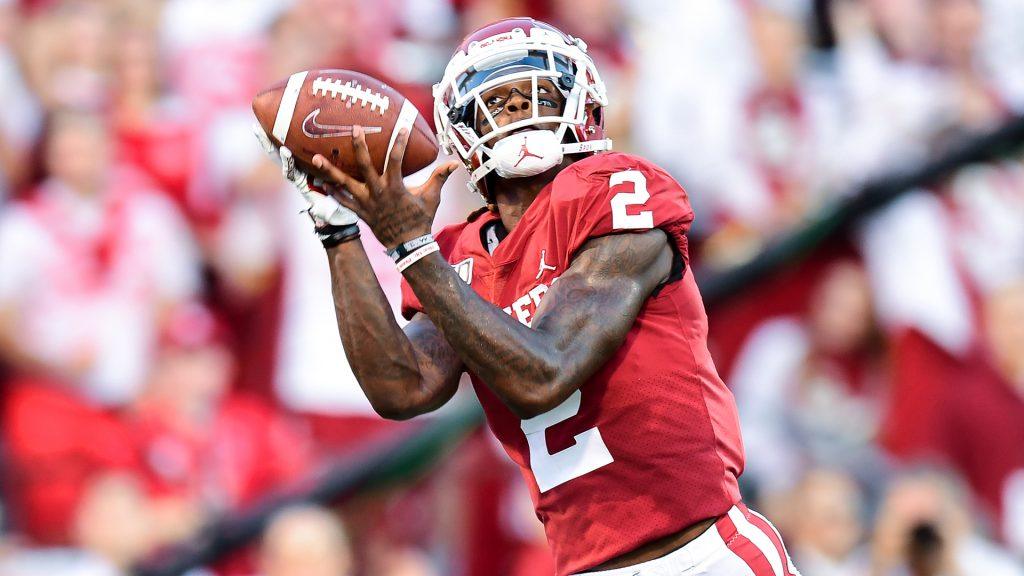 Cheers
Once again, Jalen Hurts didn't disappoint, scoring four total touchdowns (three passing, one rushing) while throwing for 235 yards, and running for 131 more. His 41.50 DFS points on DraftKings was more than 4x value on his $9,000 salary. He continues to be worth paying up for.
Hurts' total was topped by his receiver CeeDee Lamb, who caught all three of those TDs, and was the recipient of 171 of those passing yards on 10 catches. Lamb scored 48.5 DFS points on DK. He's now had touchdown catches in each of his last eight games, dating back to 2018.
Deon Jackson didn't rush for that many yards in Duke's 41-23 victory over Georgia Tech on Saturday, with just 69, but he scored two rushing TDs, and caught a pass for 12 yards. His 21.1 DFS points on DK was nearly 4x value on his $5,400 salary.
He caught four fewer touchdowns tossed by Tua Tagovailoa this week, but a tally of one TD catch on seven receptions and 99 yards was a solid day from Alabama receiver Devonta Smith. He just missed the three-point bonus for 100 receiving yards on DK. We'll blame a bad spot by the refs for that one.
Jeers
It's hard to score when you don't get in the game. Trey Sermon of Oklahoma didn't get a single carry on Saturday, as teammates Hurts and Kennedy Brooks shouldered the rushing load. It hasn't been reported if his absence was due to injury or not, so keep tabs on that this week as the Sooners get ready to play West Virginia.
He came into Iowa State's game with West Virginia as the team's top receiver, but Deshaunte Jones was completely shut out on Saturday, not tallying a single reception. His zero was a DFS killer for many of my lineups this past weekend.
Meh
Sam Ehlinger started slow and never really recovered, from a DFS perspective. He saved his score from being a total loss by rushing for two TDs in the second half. Overall, he managed 210 passing yards, minus nine rushing yards, and 19.5 DFS points on DK.