The Associated Press college basketball poll kept Villanova, Virginia and Purdue in the three top spots in the latest rankings, and they are starting to distance themselves from the other universities. All three received first-place votes, and there is a significant point differential between No. 4 Michigan State and No. 3 Purdue.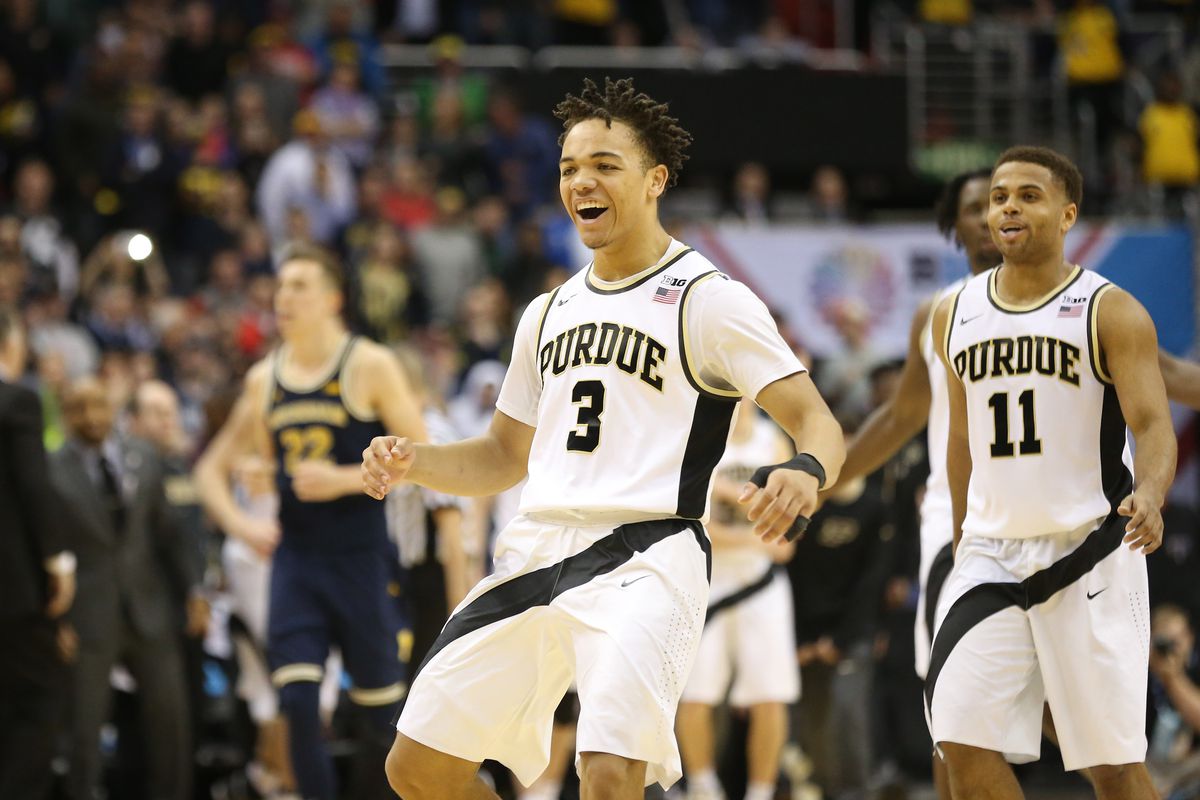 This is the fourth consecutive week the trio have been in this spot. The Wildcats are still the clear No. 1 with 48 first-place votes and 1,608 points. Virginia got one less than it did last week but has 1,572 points. Purdue got one vote and has 1,500 points.
MSU is 93 points behind the Boilermakers and has one more loss as well. The Spartans were a 9/2 favorite to win the NCAA Championship in April. They have since fallen to 13/2.
Top 3 Make Dramatic Jump in Odds
Villanova (22-1) was anywhere from 18/1 to 33/1 to win the title before the season began but the Wildcats are now the top selection at 5/1. They hosted Seton Hall on Saturday and crushed the Pirates, 92-76.
Seton Hall Coach Kevin Willard told the Associated Press after the game that the Wildcats certainly looked like the best team to him.
"You've got to almost play perfect when you play Villanova on the road," he said.
Virginia (22-1) was an even longer shot to capture the NCAA Championship. In preseason they were listed at 30/1 to 50/1, but have seen their odds improve to 11/2.
Coach Tony Bennett watched his team dismantle Syracuse 59-44 on Saturday on the road. It was the lowest point total at home since they started playing in the Carrier Dome in 1980.
"The guys are playing at a high level, for sure," he told AP after the victory. "They understand how they have to play. I like what our guys are doing."
Purdue has been the biggest surprise of the three. They were 80/1 to win in September but have moved all the way down to 8/1.
The Boilermakers were expected to be behind MSU in the Big 10 but instead are undefeated in conference. They haven't lost since November and after Saturday's victory over Rutgers, their coach Steve Pickiell was impressed.
"If there is a better team inside and out in the country I haven't seen them yet," he said.
Purdue gets a strong test on Saturday when they travel to East Lansing to face the Spartans, who can pull to within a game in the Big 10 with a win.
How They Fare Against Spread
As good as Purdue has been in winning their last 19 games they have been spotty for gamblers. The team has an 11-7 record against the spread but has lost their last four ATS.
The Cavaliers have fared much better ATS, going 8-1-1 in their last 10 victories. They are 15-4-1 over the season.
Villanova has been decent ATS, going 15-7-1. They have won five of their last six with a push.