College basketball will tip-off Wednesday, but COVID-19 outbreaks in programs around the nation have put the season in jeopardy before it begins.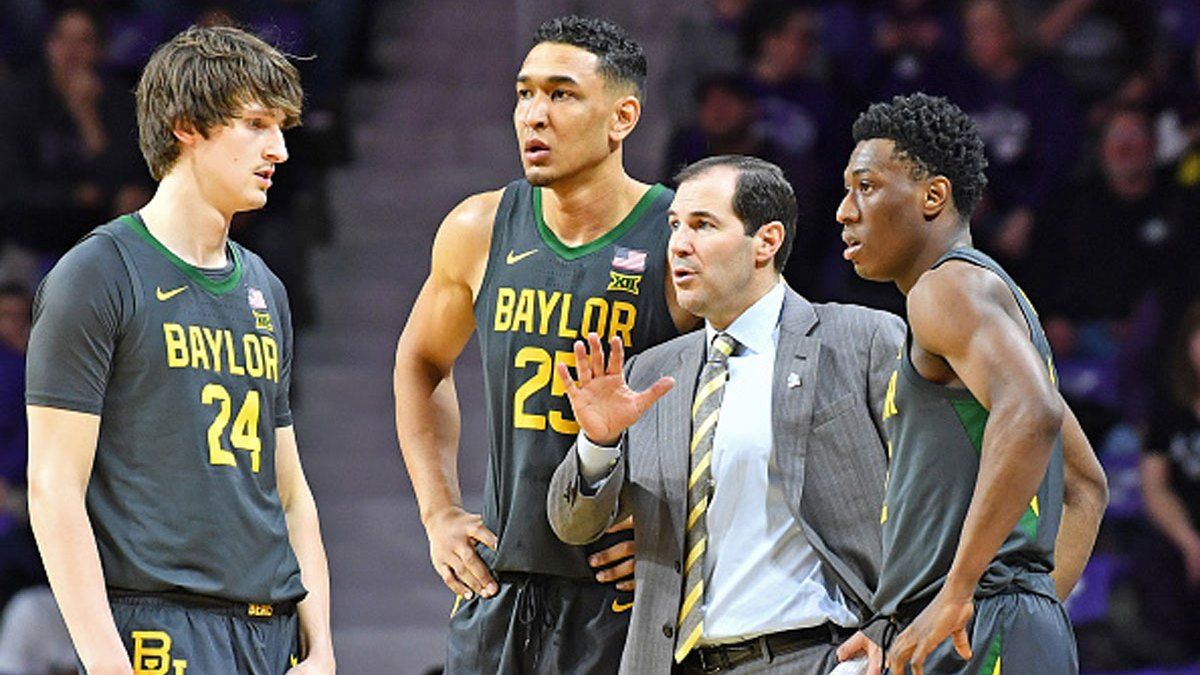 Major programs across the country are canceling openers due to positive tests, and in some cases, deciding not to go ahead with their seasons at all. 
College basketball is opening as COVID-19 cases around the nation spike to all-time highs, likely doubling over the next two months according to some experts. The Center for Disease Control recommends people stay home, and many observes believe lockdown orders are imminent in many areas. 
Tennessee Tourney is Off
No. 12 Tennessee canceled its Volunteer Classic tournament Monday due to contract tracing after the Volunteers' coach, Rick Barnes, and "multiple" other Tier 1 personnel tested positive for COVID-19. 
"After consultation with the Knox County Health Department, Tennessee has announced that its men's basketball games against Charlotte and VCU, scheduled for Wednesday and Friday, respectively, have been canceled due to COVID-19 contact tracing," the school's statement said. "Tennessee's participation in next week's Jimmy V Classic in Indianapolis has not been ruled out at this point."
This week's Volunteer Classic MTE has been canceled due to COVID-19 contact tracing.https://t.co/0iHxnnrBjg

— Tennessee Basketball (@Vol_Hoops) November 23, 2020
Other notable teams who won't tip off include No. 9 Duke, set to open Wednesday against Gardner-Webb. Gardner-Webb reported a positive COVID-19 test within its program and bowed out. The Blue Devils are still on track to open their season on Saturday against Coppin State.
No. 2 Baylor is also dealing with an outbreak. Head coach Scott Drew tested positive over the weekend. As a result, the Bears will sit out the Empire Classic tournament this week at Mohegan Sun casino.
Women's Teams Postponing or Canceling Seasons
On the women's side, No. 3 UConn announced Monday that it will shut down the start of its season after a person in the program tested positive for COVID-19.
Players, coaches, and staff in close contact will begin quarantine for two weeks as a result.
"Per university protocol, team activities will remain on hold for at least 14 days and will resume when it is deemed safe by medical professionals," a UConn statement said.
UConn's women will miss their first four games, including a top-five matchup with No. 5 Louisville on Dec. 4.
Florida A&M women's basketball announced Monday it will opt out of the season entirely because of COVID-19 concerns.
"The Rattlers began preseason camp with a limited number of players on the roster," the team said in a statement. "With the recent spike in COVID-19 cases, it has been determined that moving forward would not be feasible."
Florida A&M joins the Ivy League and the Cal-State Northridge women's teams in calling off the season.
---
Men's NCAA Basketball Men's Cancellations (so far) 
Nov. 25: Central Arkansas at Ole Miss
Nov. 25: Gardner-Webb at Duke
Nov. 25: Arizona State at Arizona
Nov. 25: Creighton at Crossover Classic
Nov. 25: Western Illinois at DePaul
Nov. 25: UMass Lowell vs. Florida
Nov. 25: Texas A&M at Crossover Classic
Nov. 26: Baylor vs. Arizona State at Empire Classic
Nov. 26: Jackson State vs. Ole Miss
Nov. 26: Creighton at Crossover Classic
Nov. 26: Texas A&M at Crossover Classic
Nov. 27: Arkansas State at Ole Miss
Nov. 27; Baylor at Empire Classic
Nov. 27: Virginia vs. Florida
Nov. 27: Creighton at Crossover Classic
Nov. 27: Texas A&M at Crossover Classic
Nov. 28: Chicago State at DePaul
Nov. 29: Gardner-Webb at Georgia
Dec. 1: Alcorn State at DePaul
Dec. 5: Ole Miss at Memphis       
Season: Bethune-Cookman, Maryland-Eastern Shore, Ivy League (Brown, Columbia, Cornell, Dartmouth, Harvard, Penn, Princeton, and Yale)