Code of Honor's resume reflects a horse who deserves more credit than just completing the back end of a wild exacta at last year's Kentucky Derby. And Saturday, last year's official runner-up in the Derby, opens his 4-year-old campaign in the Grade 3 Westchester Stakes at Belmont Park.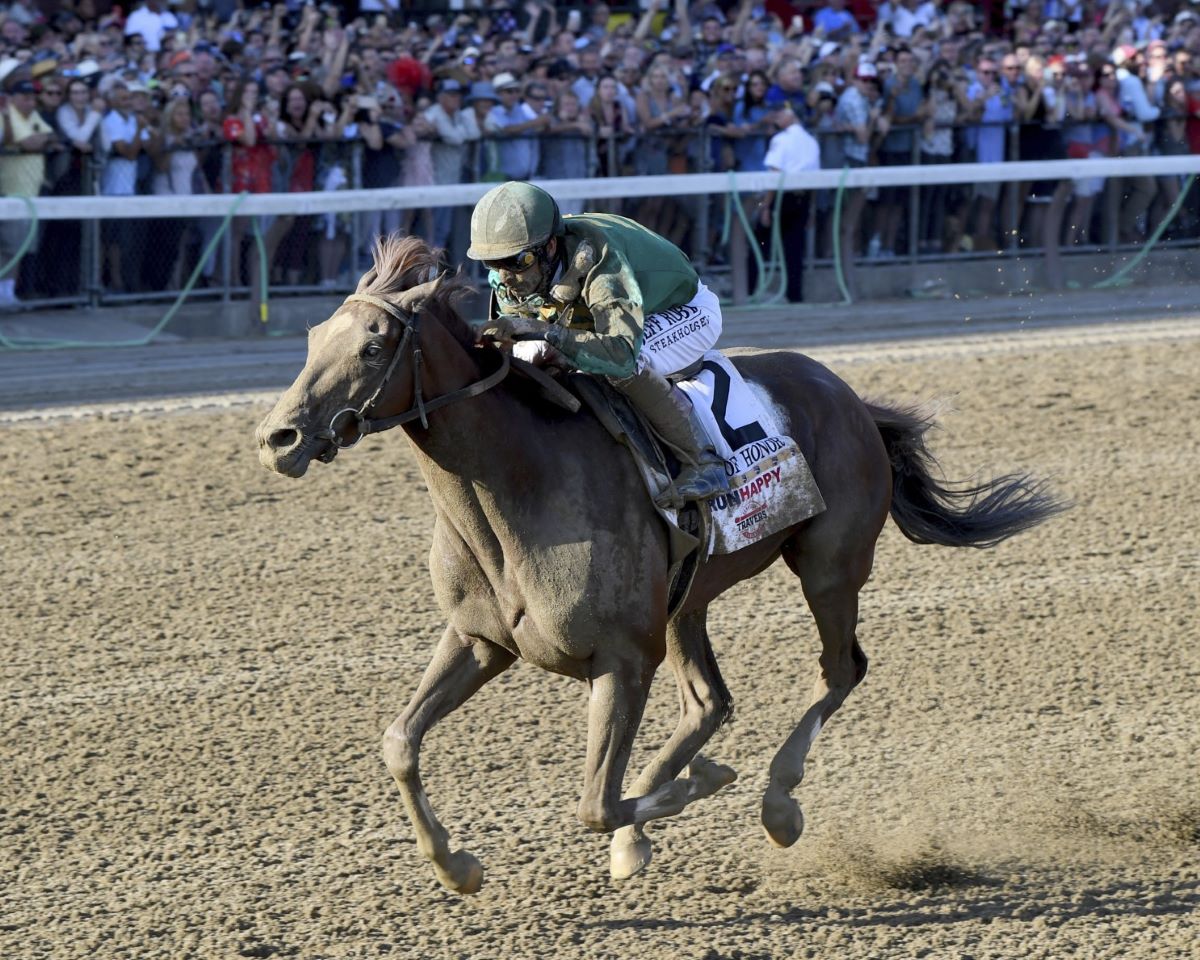 The 1 1/16-mile Westchester Stakes is one of four stakes on Belmont Park's Saturday card held, of course, without spectators. Belmont Park opened Wednesday to a record opening-day, all-sources handle of $10,972,254 as bettors flocked to New York's first professional sports event since the coronavirus pandemic shut matters down 80 days ago.
After wintering in Florida, Code of Honor returns after six months on the sidelines. He returns to a tame Westchester field in which two of his chief contenders, Nicodemus and Joevia, aren't in peak form. Nicodemus, last year's Westchester champion, is 0-for-4 since. Joevia – who finished third in the Belmont Stakes last year – is returning from throat surgery.
Code of Honor, on the other hand, is returning to the site of two of his four 2019 victories – the Grade 3 Dwyer Stakes last July and the Grade 1 Jockey Club Gold Cup Stakes in September. In that race, he finished second behind Vino Rosso, but was elevated to first after Vino Rosso's disqualification.
Promotions From Two Disqualifications
As even the most casual horseplayer knows, that wasn't the first time Code of Honor benefited from a rival's misdeeds. That leads into the storyline that gave Code of Honor trivia answer status through his 2019 campaign. He finished third during last year's wild Kentucky Derby, following 9/2 favorite Maximum Security and 65/1 shot Country House across the Churchill Downs finish line.
After Maximum Security's disqualification for interference, Code of Honor moved to second, where he paid $15.20 to place and $9.80 to show. Bettors with him and Country House atop their exacta tickets moved to the betting windows and collected a $2 exacta worth $3,009.60.
This overshadowed Code of Honor's stellar 2019 season. Aside from his two victories at Belmont, Code of Honor captured the Grade 1 Travers Stakes at Saratoga at 4/1, beating 2/1 favorite Tacitus by three lengths in a sparkling 2:01.05 for the 1 ¼ miles. Earlier in the season, he won the Grade 2 Fountain of Youth at Gulfstream Park.
"He's been a bit of a Jekyll and Hyde horse," his trainer, Shug McGaughey, told reporters after the Travers. "Today, he put it all together."
Code of Honor Manic in the Middle, Depressing at the Ends
Four victories aside, last season was a tad Jekyll and Hyde for the son of Noble Mission. There were the four victories, all in graded stakes and all featuring triple-digit Equibase Speed Figures. There was hitting the board in the Derby and hitting the board in six of eight races. And there was the stellar $2,211,570 in earnings. There's not a trainer on the planet who would be unhappy with such a season.
But McGaughey, a Hall of Famer who owns 240 graded stakes victories in a career entering its sixth decade, knows it could have been even better. Code of Honor opened 2019 with a frustrating fourth in the Mucho Macho Man Stakes at Gulfstream. That race featured his worst Equibase Speed Figure of the year – 88.
He closed the year with a more-disappointing seventh in the Breeders' Cup Classic at Santa Anita Park. Bookend blunders for a horse who still earned finalist status as Champion 3-year-old of 2019.
"He had a very good winter and we're really looking forward to getting him started," McGaughey told the New York Racing Association's Keith McCalmont. "He's always been very athletic and now he's had some time to grow up, so we'll see how it goes."