Unless All Elite Wrestling decides to pull the largest swerve in recent professional wrestling history – and potentially alienate millions of fans – CM Punk will make his debut on Friday's episode of AEW Rampage. The debut could mark a sea change for the industry, and has oddsmakers speculating on who Punk will fight in his first match.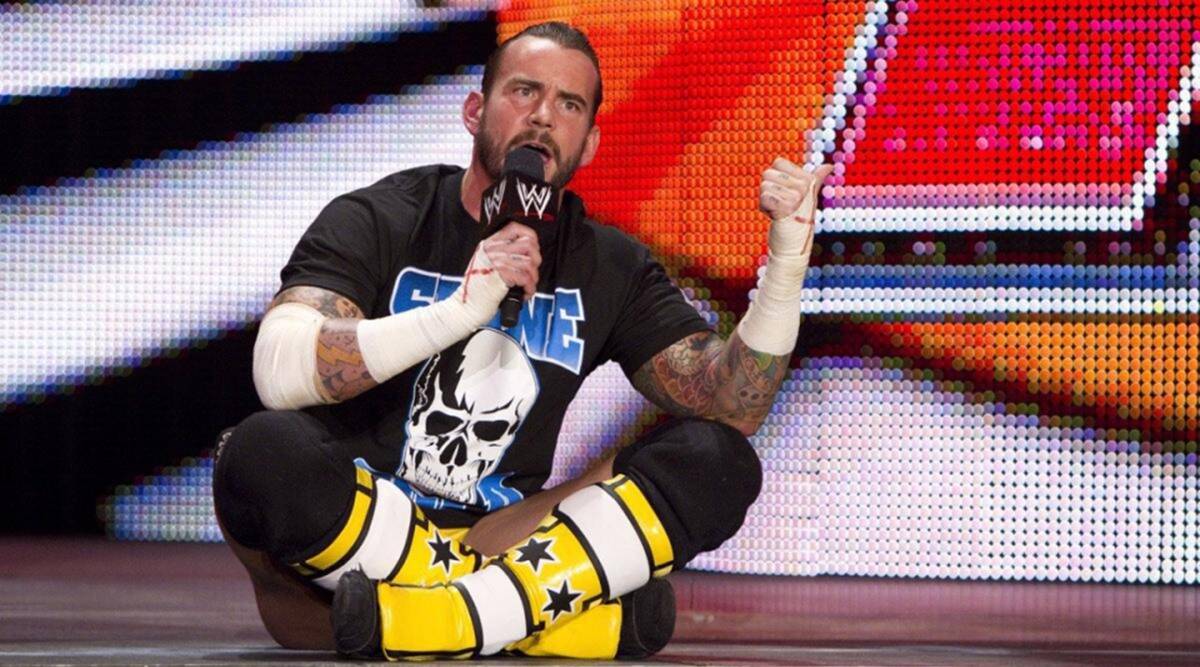 There's no suggestion that Punk will fight during his anticipated appearance on tonight's episode of AEW Rampage. Technically, AEW hasn't even officially acknowledged signing the former WWE superstar.
Growing hints point to Friday debut
But AEW, Punk, and other wrestlers have dropped numerous hints that point strongly to a debut on tonight's show. AEW is traveling to the United Center in Chicago – Punk's hometown – for the episode. Darby Allin called out the "Best in the World" in a recent promo, while AEW champion Kenny Omega wore a Cookie Monster shirt, something Punk once joked that "CM" could stand for.
On social media, Punk posted an Instagram story with the song Sirius by The Alan Parsons Project – the song the Chicago Bulls use for their pregame entrances at home in the United Center. AEW CEO Tony Khan tweeted that Friday's show – named The First Dance, in an allusion to the "Last Dance" documentary about Michael Jordan's final season with the Bulls – would include "the most anticipated announcement in AEW history."
I'm betting that excitement from the most anticipated announcement in @AEW history at #AEWRampage The First Dance will build up through All Out on PPV. We'll make new fans + we'll welcome dormant wrestling households worldwide back into the fold; a new era in #AEW begins tomorrow

— Tony Khan (@TonyKhan) August 19, 2021
In other words, if Punk doesn't show up, fans could turn on AEW in droves. But the upstart rival to the WWE seems unlikely to make such a mistake.
More than any other wrestler today, Punk can entice lapsed wrestling fans to tune in. Since he emerged as a star on the independent circuit with Ring of Honor in 2002, he began showing up on televised WWE shows in 2006. Punk presented a reality-blurring personality for fans, one that treated wrestling more legitimately as a sport than most over-the-top gimmicks. He also spoke his mind, most famously in the "pipe bomb" promo he dropped on Raw in 2011.
Odds: Punk likely to face Allin in first AEW match
Punk would ultimately leave WWE in 2014, and though he did some TV work for them in recent years, he never seemed likely to return to wrestling for the company. Now, he'll go to the promotion's biggest rivals since the days of World Championship Wrestling in the late 90s.
---
CM Punk AEW Odds – First Singles Opponent (via BetOnline)
Darby Allin: -200
Daniel Bryan: +275
Christian Cage: +375
Orange Cassidy: +600
Matt Hardy: +700
Chris Jericho: +800
Cody Rhodes: +800
Jungle Boy: +900
Sting: +1000
---
Online Sportsbook BetOnline believes that young AEW star Darby Allin will likely face Punk in his first official singles match. Allin (-200) has already referenced Punk, perhaps setting up a program between the two in the near future. On the other hand, Allin has been coy about his references, sticking to the company line of not giving away the game.
"I would say it's my Uber driver. He's the best in the world," Allin told Metro.co.uk. "Anything's possible, the Uber driver might show up on Friday. Anybody! It's very exciting. I love the unknown. I love being surprised. Who knows what's going on?"
Plenty of other possibilities exist for Punk's first opponent, however. AEW has also signed Daniel Bryan (+275), and the two could end up facing each other early on. Popular former WWE star Christian Cage (+375) has reasonable odds, though he is currently in a feud with Omega. BetOnline also lists Orange Cassidy (+600), Matt Hardy (+700), and Chris Jericho (+800) as strong possibilities for a one-on-one matchup with Punk.