NBA free agency doesn't begin until Sunday, but that hasn't stopped two teams from beginning to try and entice Kawhi Leonard. The winner of the NBA Finals MVP, who led Toronto to an unlikely title over Golden State, declared on Monday that he declined his option, and will test the open market.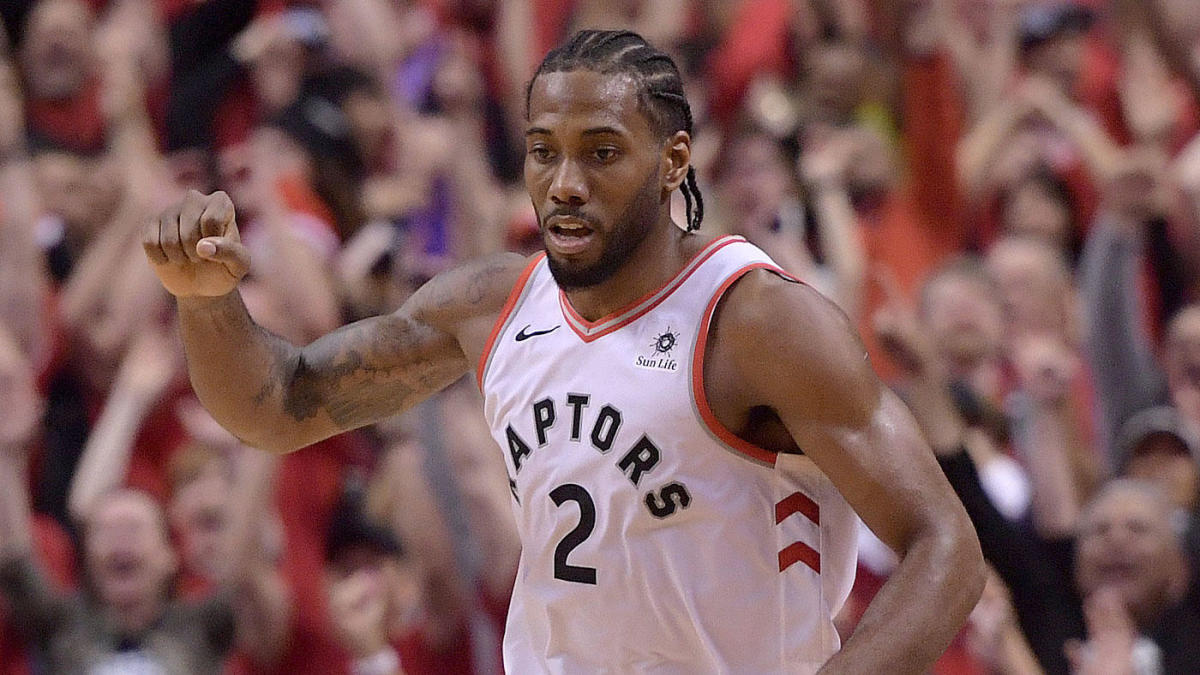 Or will he? Leonard was supposed to get $21.3 million next year, but can sign a supermax contract with the Raptors for five years at $190 million. He can also sign with another team for four years and $140 million.
Oddsmakers at Oddshark have Leonard a -225 to resign with the Raptors. The Los Angeles Clippers are next at +175. The Los Angeles Lakers are third at +800, suggesting this is a two-team race. Leonard averaged 26.6 points and 7.6 rebounds in the regular season
Toronto Holding On
The Raptors are not so willing to let their superstar go, and are pulling a full-court press to try and land the All-Star. The push began as soon as the team won the NBA Championship.
Teammate Danny Green said he's banking on Leonard returning.
"(It) would be a hard place to turn down," Green said. "He loves winning. I think that's a main priority for him. So I think the city, the fans have done their job. The organization has done their job. It's going to be a hard place to turn down. It's going to be a hard place to leave knowing you can win, run it back, have a great team and have a city of fans that love you and that are willing to give you damn near everything."
At the team's victory parade teammate Kyle Lowry did a little lobbying of his own. He led a "five more years" chant to put a little more pressure on Leonard.
The mayor of Toronto, however, wants fans to take a hands-off approach. John Tory implored citizens to give Leonard his space, and let him enjoy the summer. Instead he said fans can leave personal messages on a website called: "kawhiushouldstay.com." It had more than 26,000 messages as of Tuesday.
"This represents a way in which we can be passionate about getting Kawhi Leonard to stay in Toronto, but do it the Toronto way," Tory said.
Clippers, Lakers Not Giving Up
Both teams in Los Angeles are pursuing Leonard, though, the Clippers are the ones with the most realistic chance. The Lakers are in a state of dysfunction in the front office, and that could keep free agents away. Also the team is packed with two superstars in LeBron James and newly acquired Anthony Davis. Leonard might not want to share the spotlight with them.
The Clippers make much more sense if Leonard is yearning to come back to his hometown. The team overachieved last year, making the playoffs with no top players. Coach Doc Rivers would love to have someone of Leonard's caliber on his roster, and the Clippers could certainly be a title contender if he chose to sign there.
Over the weekend in Southern California, two billboards showed up along a freeway about 10 miles from Staples Center, where both the Clippers and Lakers call home.
One had the image of a personalized license plate that read, "Kawhi." The other read "King of SoCal." Both had hashtags referring to the Clippers.