Clint Bowyer won his first NASCAR race since 2012 on Monday, taking the checkered flag at the STP 500 at Martinsville Speedway.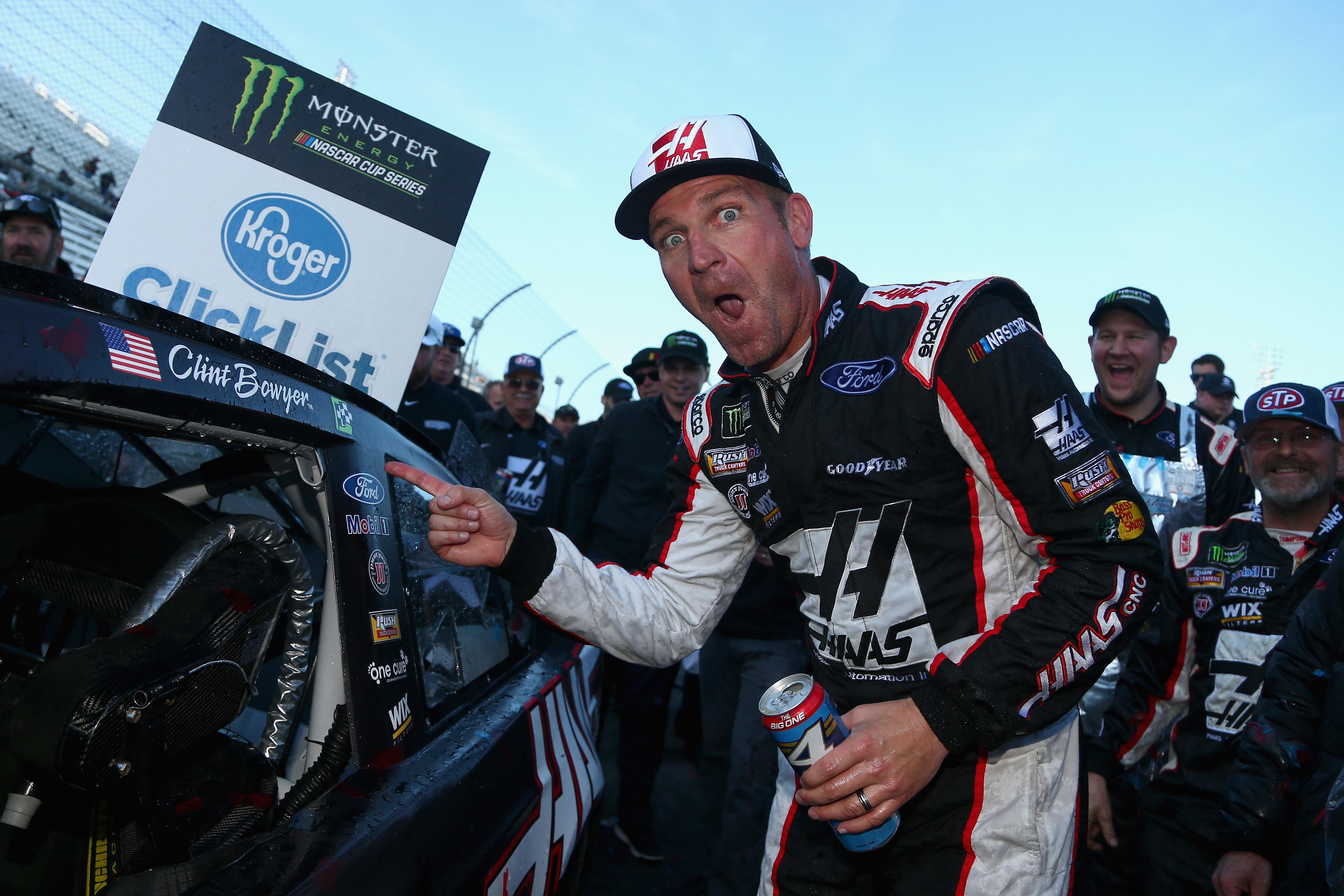 The race was delayed a day because of winter weather. A Saturday storm deposited several inches of snow in Virginia, forcing the race to be pushed off of the normal Sunday starting time. But while that delay was unexpected, it was nothing compared to seeing Bowyer breaking his 190-race losing streak on the NASCAR Cup Series.
The win is the ninth of Bowyer's NASCAR career. His last victory came in October 2012 in Charlotte. Since then, he had finished second on six different occasions.
"You start to question whether you can do it or not," Bowyer told reporters after the race. "To fix that, to do it here at this place, it means a lot."
Bowyer Dominates Back Half of Race
Bowyer qualified in ninth place for the race, and didn't grab the lead until lap 285. He would then hold on to the top spot for almost all of the remainder of the 500-lap race, only allowing Kyle Busch to take the lead for a single lap after a pit stop. The 215 laps Bowyer led were more than the 145 combined laps he had held first place during all races in the last four years.
Bowyer's career has gone through many up and downs. Back in 2012 when he last won a race, he was considered one of the young rising stars on the NASCAR Cup Series.
But that would be the high point of his career. In 2013, Bowyer was caught up in a scandal that saw three Michael Waltrip Racing (MWR) teams penalized for what NASCAR officials believed was an illegal effort to manipulate qualification for the Chase for the Sprint Cup. The MWR team would later fold, and Bowyer – who now races with Stewart-Haas Racing – has been struggling to regain his footing in NASCAR ever since.
Harvick and Hamlin Clash Over 'Break Check'
Busch, who led 24 laps in total, finished second. He was followed by Ryan Blaney, who led for much of the first half of the race, with Martin Truex, Jr. and Kevin Harvick rounding out the top five finishers.
Harvick was involved in a late incident with Denny Hamlin. The two drivers made contact, with Hamlin believing that Harvick intentionally brake-checked him – something Harvick denied.
"He hit me a couple times and I was just trying to make sure I had my car under control," Harvick told reporters, explaining why he slowed down in front of Hamlin.
The win for Bowyer moved him up to eighth place in the Monster Energy NASCAR Cup Series standings with 210 points. Busch is currently the series leader with 257 points, just eight points ahead of Truex.
While Bowyer has a long way to go to become one of the top picks to win the NASCAR Cup Series championship this season, his odds are shortening following his first win in six years. At William Hill, Bowyer is now a 33/1 choice to win the season title. Harvick (3/1) remains the first choice, followed by Truex (4/1) and Busch (5/1).