The Hue Jackson reign is over, as the Cleveland Browns fired their head coach, as well as offensive coordinator Todd Haley on Monday. The team lost its third consecutive game on Sunday, 33-18 to Pittsburgh.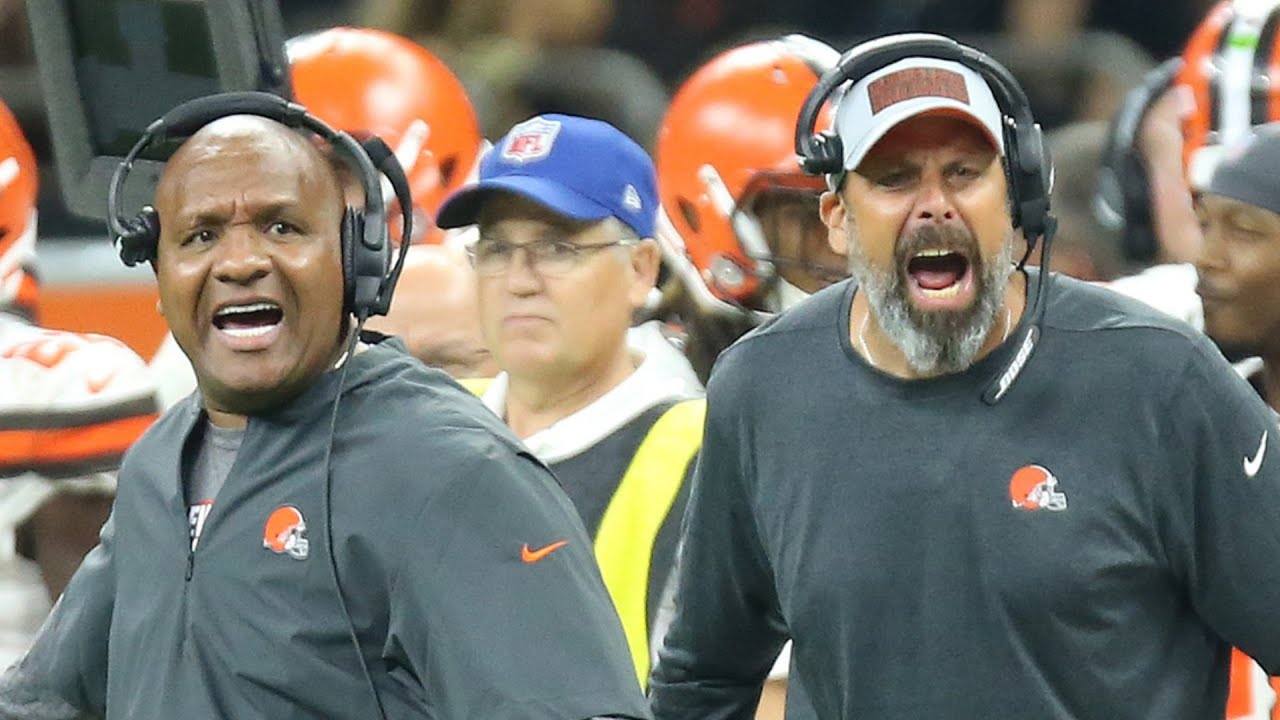 But that was more of a symptom than the direct cause. Jackson had compiled a 3-36-1 record over two-plus seasons. He was mentioned as one of the coaches that could be the first to be let go, and before the season began sportsbooks certainly thought his chances of getting canned were good. Jackson was only second to Tampa Bay's Dirk Koetter. In August Koetter had odds of 12/1, but saw them drop to 5/2, a week before the season began.
Jackson was trending in the other direction. During the same time, he went from 2/1 to 7/2. They went even lower the fifth week of the season when No. 1 draft pick Baker Mayfield was named the starter. Ooddsmakers thought Jackson had some job security and dropped him to 10/1.
Turmoil, Losses, Dissent
Jackson's tenure became less stable in recent weeks for a variety of reasons. The first was the team's performance. They had amassed a 2-2-1 record, and the two losses were by a total of six points. Jackson did receive criticism for how he managed those games, with some thinking the 21-18 loss to the New Orleans Saints, and the 45-42 defeat to the Oakland Raiders were winnable.
The last three games, however, the Browns had no chance of winning two of them. They suffered a 38-14 defeat to the Los Angeles Chargers three weeks ago, and then Sunday's 33-18 drubbing by Pittsburgh.
It was an open secret that Jackson did not get along with his offensive coordinator. Haley and his boss butted heads on several issues regarding the offense, and recently the two had taken turns taking shots at the other in the media. It was dividing the locker room, and players were being forced to pick sides in the feud.
That was when general manager John Dorsey had seen enough. Instead of choosing one over the other, he decided a clean slate was needed. He said the turbulence was unnecessary and distracting. He and owner Jimmy Haslam said at Monday's press conference that dissention wouldn't be tolerated.
"Hopefully, we made a big step today," Haslam said. "It is very troubling. It is hard to win in the NFL. If anybody knows that, it is us. I think the message today is we are not going to put up with internal discord. We want people who are collaborative and work together."
Who Will Replace Jackson?
Dorsey said that defensive coordinator Gregg Williams would be the interim head coach, and running backs coach Freddie Kitchens would be offensive coordinator for the last eight games of the season, including hosting Kansas City on Sunday, where they are 8.5-point underdogs.
One candidate that is a favorite of oddsmakers is Oklahoma coach Lincoln Riley. BetOnline has him at +225, just behind current Los Angeles Rams coach Sean McVay, who is listed at +200. Riley, however, said he is not interested in the job.
"No, not right now," Riley said at his Monday press conference. "You sit here and answer these questions, and I always want to be truthful. The truth is for me is I love Oklahoma. I love coaching here. I love college football. I certainly don't have that itch right now. Don't know that I ever will."
Others that have been mentioned to replace Jackson are Rams quarterback coach Zak Taylor, who is at +550, and Minnesota Vikings offensive coordinator John DeFilippo, who is at +650.