As No. 4 Clemson (7-1) and Florida State (2-6) made last-minute preparations to take the field at noon ET in Tallahassee, word came down from the conference that the game was a no-go. The ACC matchup is the18th college football game to be canceled or postponed this week.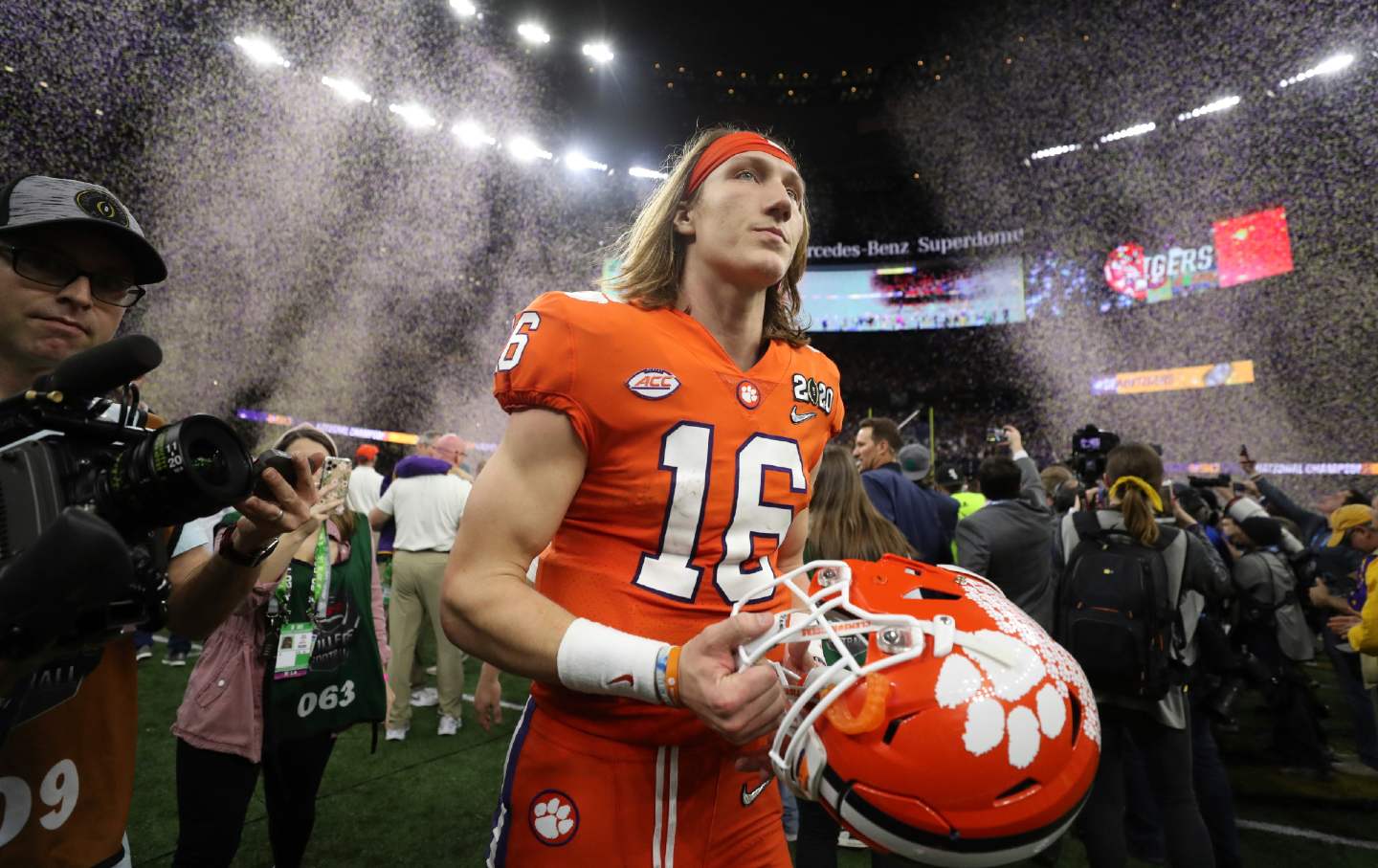 One of Clemson's offensive lineman tested positive for COVID-19 late Friday after practicing with the Tigers all week. The player, whose name was not released, tested negative twice before his positive result.
Clemson officials said they did not receive his test result until after they'd arrived in Florida. The infected individual will travel back to Clemson by himself, school officials said.
Clemson AD Dan Radakovich tweeted out his disappointment as soon as the decision came down.
We are disappointed that we will not be able to play today's game against Florida State. Clemson has followed all of the ACC's protocol in preparation for this game. We look ahead to returning to action next week against Pitt for Senior Day and Military Appreciation Day. https://t.co/5VJK44iOjL

— Dan Radakovich (@ClemsonDRad) November 21, 2020
ACC protocols mandate testing the day before the competition by a third party. Once test results are verified, each school gets to decide whether they want the contest to continue based on those results.
Florida State officials called the game off, saying they did not feel comfortable because the infected player was not isolated from the team, and the extent of the spread was unknown. Clemson players and coaches learned the game was off as they finished their breakfast and prepared to head to the field.
"Our first priority is the health of our student-athletes, and I appreciate the protocols that have been put in place by FSU and the ACC," Florida State coach Mike Norvell said in a statement. "It's unfortunate that we will not have the opportunity to compete today, but we hope to be able to play Clemson in December."
Clemson's ACC Championship Hopes May Rest on a Reschedule
While both teams have room for a make-up game in December, it's up to the individual programs to do so, ACC officials said.
If a win next week vs. Pitt, and another on Dec. 5 at Virginia Tech, sends the Tigers to Charlotte, North Carolina, for a chance at the ACC title and a sixth consecutive trip to the College Football Playoffs, they'll likely pass on a make-up game, officials said.
Quarterback Trevor Lawrence Hasn't Played in a Month
Saturday was also supposed to feature the return of Clemson quarterback Trevor Lawrence. Lawrence, who hasn't suited up in almost a month, was the preseason Heisman favorite and the presumptive No. 1 overall pick in the next NFL Draft.
"I was appreciative to be back," Lawrence, who quarantined for 10 days, said earlier this week of his absence. "It just shows you that it's a privilege to get to do what we do. I've really enjoyed being out here. It means a lot to be part of this team. It's a lot of fun, too."
Lawrence tested positive for COVID-19 on Oct. 28 and missed the Tigers' comeback victory at home against Boston College and their only loss at Notre Dame.