Boston Red Sox starter Chris Sale will sit out the remainder of the regular season with an injury to his left elbow after feeling soreness and undergoing an MRI following his last start.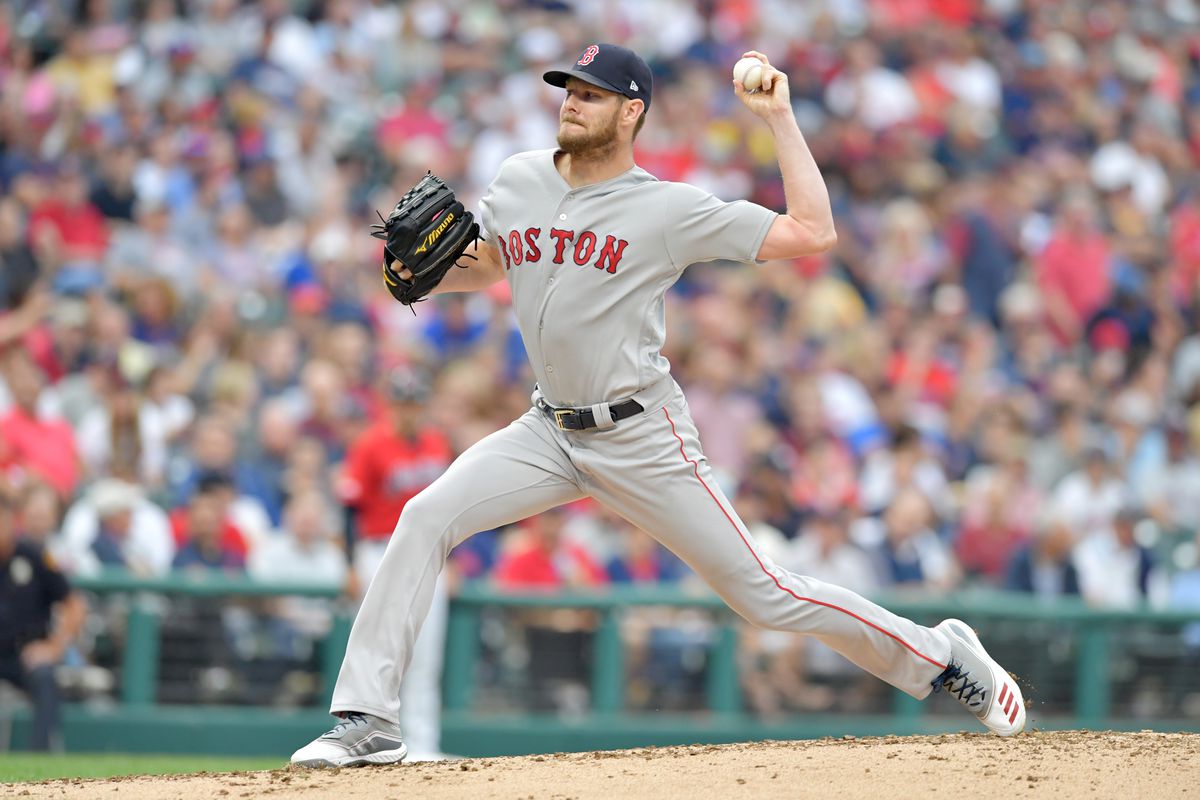 In a statement, Red Sox president Dave Dombrowski said that Sale flew to Florida on Monday to get a second opinion from Dr. James Andrews, and received a plasma injection as treatment.
Reevaluation Planned for October
According to sources cited by ESPN, Dr. Andrews confirmed a previous diagnosis of inflammation, meaning Sale shouldn't need to undergo Tommy John surgery to repair the elbow. However, Sale is due to see Dr. Andrews again in six weeks, after which he will be reevaluated.
Normally, losing their ace starting pitcher might be seen as a devastating blow to the Red Sox. But Boston is far out of the playoff race right now, trailing the Tampa Bay Rays by six games for the second Wild Card position in the American League.
That has left Boston with slim hopes of reaching the postseason this year. FanDuel Sportsbook currently rates the Red Sox as a 55/1 longshot to win the World Series, making them the 15th choice to win a title this year and the last team on the board given odds of better than 100/1.
Because the team is unlikely to get anything out of this season, Sale's news is more relieving than concerning. Boston won't mind shutting him down this year, hoping to get their ace back healthy for the 2020 season. That year will see Sale begin a five-year extension with the team worth $145 million.
Sale Part of Red Sox Pitching Woes
The Red Sox will also be hoping they get a better version of Sale next year. The 30-year-old lefty was coming off of seven straight All-Star Game appearances heading into 2019, but struggled this season. In 25 starts, he compiled a 6-11 record with a 4.40 ERA, despite the fact that he is leading the American League in strikeout rate with 13.3 per nine innings. While his overall numbers are still solid, Sale has been closer to a league-average starting pitcher than the ace Boston expected to have.
That's part of a larger story of pitching problems for the Red Sox. Boston is second in the American League in on-base percentage and fourth in OPS, as the offense has produced 735 runs this season – second in the AL only to the New York Yankees.
But the team's ERA is 4.72, good only for eighth in the AL. Overall, the Red Sox have allowed opponents to score 653 runs, sixth-most in the American League and far more than any other playoff contender.
Boston's biggest problem may be something they have no control over, however. A five-game winning streak has brought the Red Sox record to 67-59, a mark that would put a team in Wild Card contention most years. In fact, it would put them in the second Wild Card position in the National League, a game ahead of the Chicago Cubs and three ahead of the New York Mets and Philadelphia Phillies. But the top-heavy American League means that it might take close to 95 wins to make the playoffs this season.