Barring an unprecedented miracle in the final two stages, four-time Tour de France winner Chris Froome won't be capturing another title this year.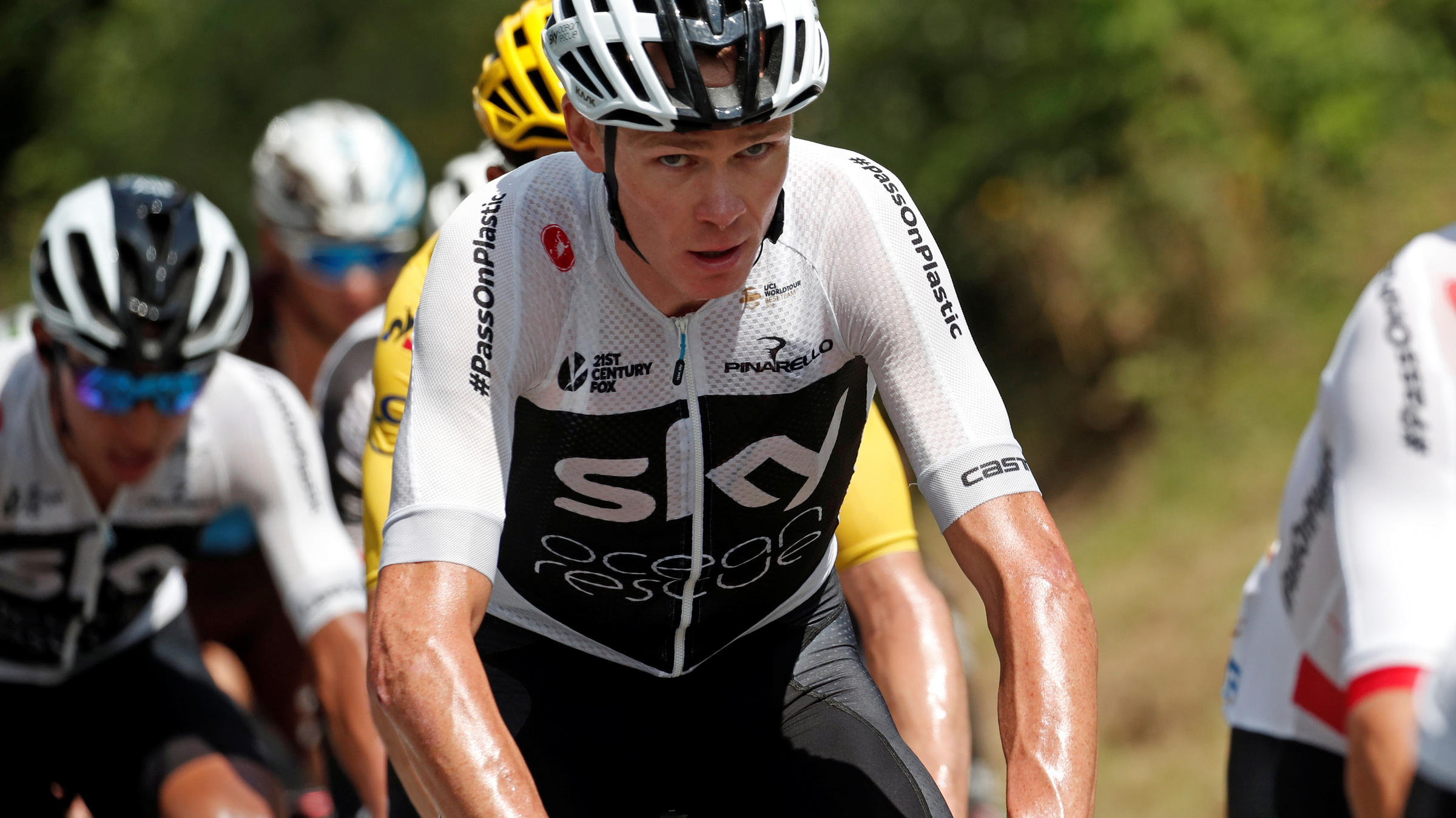 It has been a tumultuous race for Froome, who came into France under a cloud of doping allegations and has since had to deal with booing fans, an overzealous policeman, and his inability to stay with a teammate who looks poised to win the yellow jersey.
Doping Allegations
Froome tested positive for high amounts of salbutamol – a performance-enhancing drug that's also used to treat asthma – after winning the Vuelta a Espana last September. That made the 32-year-old just the latest in a tradition of star cyclists to test positive for various PEDs over their careers.
The investigation into Froome's test results lasted nearly a year, ending only in early July when the Union Cycliste Internationale (UCI) cleared him. All the while, tensions grew among French cycling fans, who grew angrier with Froome and his Team Sky that has dominated the Tour de France in recent years.
"It took them way too long to decide whether Froome got a green light, or a red light," Richard Plugge, manager of the Lotto Jumbo NL team and vice president of the professional teams association, told The Guardian. "The UCI should be more of a governing body. Team Sky is being booed for something that they never did – they got the green light from the UCI – they didn't get a red card."
But some fans clearly don't see it that way, as Froome and his teammates have been subjected to booing, spitting, and even physical attacks from fans during various stages. Geraint Thomas, the Sky rider who is in prime position to win the Tour, has even been booed on the podium after winning a stage.
Policeman Accidentally Tackles Froome
Froome has also had a run-in with French police, though that was a case of mistaken identity rather than a deliberate attack. While riding his bike back to the team bus after stage 17 on Wednesday, Froome was tackled by a policeman who thought he was an amateur rider looking to crash the party.
"The biggest factor was that I was the first rider down," Froome told reporters about the incident. "It wasn't as if I was picked out of a group of riders and singled out, it was just a misunderstanding. I was wearing a big rain jacket and probably didn't look like I was a rider."
Whether it's the aftermath of the doping allegations, the psychological impact of unfriendly fans, or just a poor performance, Froome has dropped out of contention for the Tour de France title. His last real chance to make up ground appeared to be on the short, mountainous climbs of stage 17, but instead he faded in the last few kilometers and actually lost ground on the top contenders.
Now with just two stages to go, Froome is on the outside looking in just to make the podium. Thomas holds a 2:05 lead over Tom Dumoulin for the overall race lead. Primoz Roglic sits in third, 2:24 back, while Froome is another 13 seconds behind. Thomas' lead is so overwhelming that William Hill now has him as a 1/50 favorite to win the race, while Froome (80/1) is essentially out of contention.