Chris Davis once hit 53 home runs in the big leagues, but these days, it's his lack of hitting that has been making headlines after Davis broke a MLB record for going hitless in 47 straight at-bats.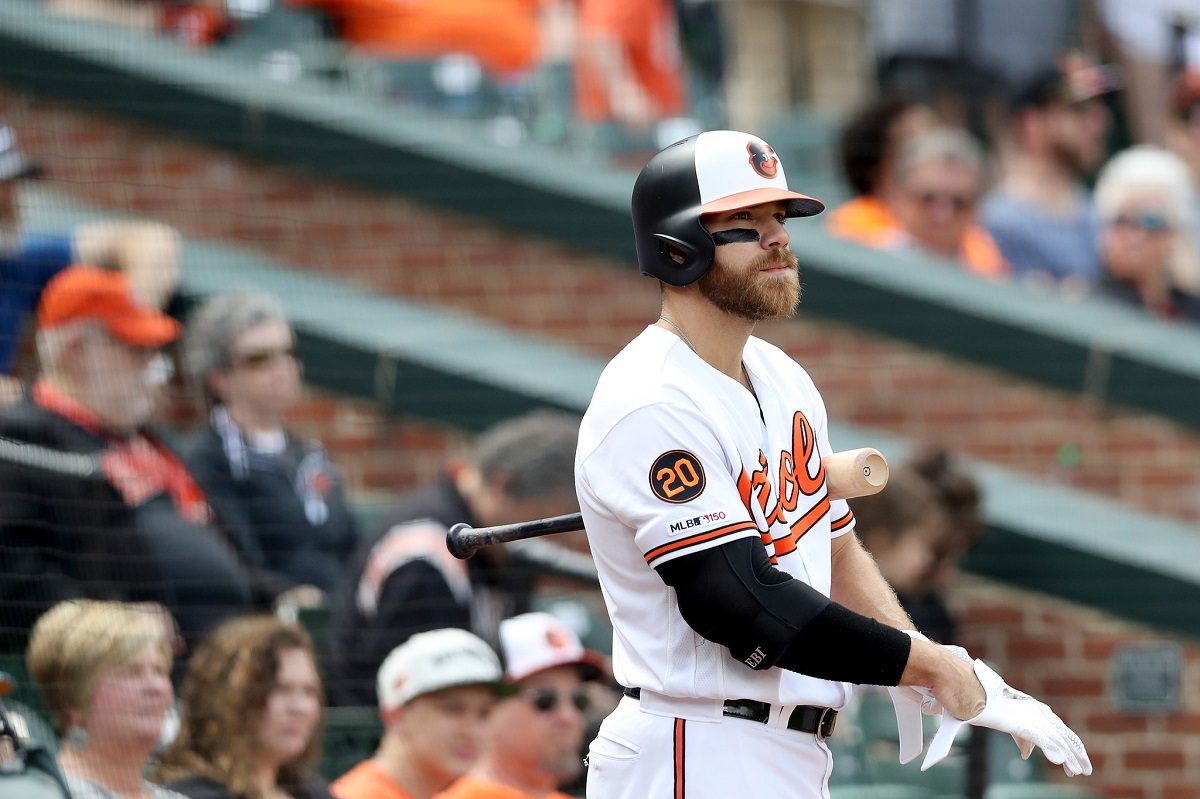 David went 0-for-5 against the Oakland A's on Monday. His hitless streak is extended to an 0-for-49 clip, which spans 14 games dating back to last September. Davis has yet to record a hit this season with an 0-for-28 slump.
Eugenio Velez from the LA Dodgers set the hitless record back in 2011 with an 0-for-46 streak. Velez ended the season (and his career) with 37 hitless at-bats for the Dodgers. Combined with an 0-for-9 stint with the San Francisco Giants in 2010, Velez broke the previous record of 45 hitless ABs.
0-for-5 at Camden
Over the weekend, the fans at Camden Yards let Davis have it. He went hitless against the NY Yankees who swept them. Along the way, the Bronx Bombers put on a hitting clinic and bashed seven home runs on Sunday, including three from Gary "Kraken" Sanchez. Yet, on a day when the ball was flying out of the ballpark, Davis kept swinging and missing.
The 11-year veteran had a chance to redeem himself on Monday. The attendance at the game was barely 6,500 fans, but most of them gave Davis a hearty ovation during his plate appearances. No one wanted to see him set the record of futility.
Davis tied the record after he went hitless in his first two plate appearances. He hit the ball hard, but right at outfielders. To quote Yogi Berra, "Hit 'em where they ain't."
In his third at-bat, Davis faced a relief pitcher, but he set the hitless record on a smoking line drive to left field. His exit velocity was 104 mph, but Davis hit it directly to Robbie Grossman.
"First three at-bats were really good," said Baltimore manager Brandon Hyde. "So, I'm taking that as a positive moving forward."
Davis struck out in his next two plate appearances to finish the game 0-for-5. The hitless streak is currently at 0-for-49 and counting.
$161 Million Bust
Everyone in Baltimore is not happy with Davis' slow start to the season. After all, the club is paying their first baseman $17 million this season and he has yet to get a hit in the nine games thus far.
Davis is currently in the fourth season of a seven-year contract worth over $161 million. The Orioles though he would be their big bat in the lineup to protect Manny Machado. After all, he averaged 50 home runs in his best two seasons.
However, Davis struggled since his peak years. In the last few seasons, Davis' numbers trailed off dramatically. The most home runs he hit since signing his contract was 38 in 2016. He hit only 80 long balls since the Orioles locked him up for seven seasons. His average dipped and his strikeouts increased. He would have struck out 200-plus time four seasons in a row if he didn't miss parts of the last two seasons to injuries and being benched.
Last season, Davis set an MLB record for lowest batting average for an every day position player. He hit .168 last year in 128 games of action. He had only 79 hits all season, including a paltry 16 home runs.
Eugenio Velez is off the schneid. The former journeyman utility infielder no longer holds the record for futility. For now, Chris Davis holds the record, which is still ongoing.
Baltimore faces the A's for three more games before the team travels to Boston for a four-game series against the defending champions Red Sox over the weekend.