Chip Ganassi Racing suspended NASCAR driver Kyle Larson on Monday after he used a racial slur during Sunday's iRacing event. Larson uttered the slur during the race in an incident where he reportedly thought he was just talking to his spotter.
"You can't hear me? Hey, n*****," Larson said.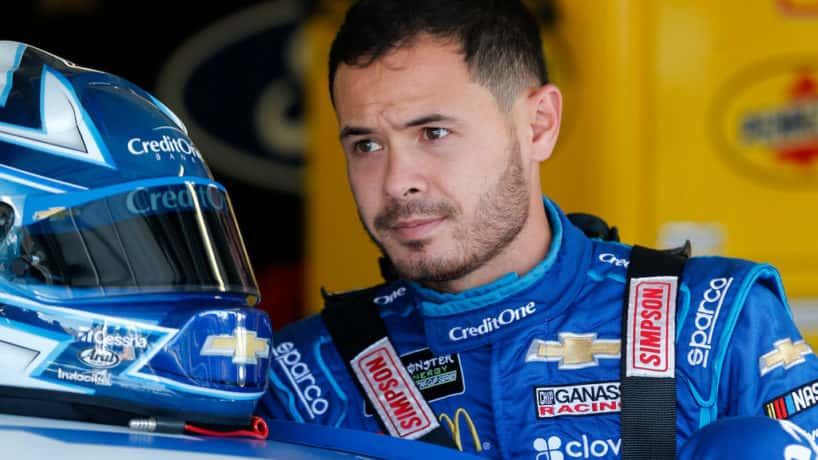 A moment of silence followed, and then fellow competitor, Xfinity Series driver Anthony Alfredo, told Larson that everyone on the stream heard what he said.
"Kyle, you're talking to everyone, bud."
The incident can be seen below.
yeah uh pic.twitter.com/BBH7bRcIu8

— Davin (@DriveThrough_) April 13, 2020
NASCAR issued a statement Monday saying, "(We are) aware of [the] insensitive language used by a driver during an iRacing event on Sunday, and is (sic) currently gathering more information." The organization's behavior policy addresses the type of incident Larson was involved in.
"NASCAR Members shall not make or cause to be made a public statement and/or communication that criticizes, ridicules, or otherwise disparages another person based upon that person's race, color, creed, national origin, gender, sexual orientation, marital status, religion, race, or handicapping situation."
NASCAR's policy further stipulates that violations could result in a fine and/or indefinite suspension, or termination.
Larson Apologies, Begins Damage Control
Larson didn't say anything immediately after the slur, but did apologize in a Twitter post on Monday. The video is below.
— Kyle Larson (@KyleLarsonRacin) April 13, 2020
"I just want to say I'm sorry. Last night I made a mistake and said the word that should never, ever be said, and there's no excuse for that," Larson said in his Twitter video, adding that he understands the damage he did may be unrepairable. "I own up to that, but I just want to let you all know how sorry I am," he added.
Chip Ganassi Racing was much quicker to act, putting out a statement early Monday regarding Larson's actions.
"We are extremely disappointed by what Kyle said last night during an iRacing Event. The words that he chose to use are offensive and unacceptable. As of this moment we are suspending Kyle without pay," the statement read.
McDonald's and Credit One Bank, which sponsor Larson, have not commented on the driver's actions.
Past Could Affect Driver's Future
Ironically Larson, who is a Japanese-American, is a graduate of NASCAR's Drive for Diversity Series. Larson, along with Daniel Suarez of Mexico, are the sport's most visible minority athletes.
Larson, 27, has six career Cup wins and finished a career-best sixth in the standings last season.
Sunday's incident isn't the first time that Larson's utterances have gotten him into hot water with NASCAR and its fans this year. In January, he won The Chilli Bowl, which is considered one Sprint Car racing's marquee events, and which comes just weeks before the traditional start of the NASCAR season at Daytona. Larson seemed to disparage the season-starting Daytona 500 with his comments after the victory.
"I'm sorry NASCAR, I'm sorry Daytona, but this is the biggest [expletive] race I've ever won," Larson said. "I hope to win Daytona in a few weeks but this is bad [expletive]."
Larson finished 10th at NASCAR's first race of the season. He has never won at Daytona.