As is usually the case for bookies trying to read the betting public, the two teams that met in the 2020 Super Bowl, are the early favorites to repeat as the champions of the AFC and NFC next season. The Westgate Las Vegas SuperBook released its odds for who will win the NFL's conference championships, and Kansas City and San Francisco are the picks.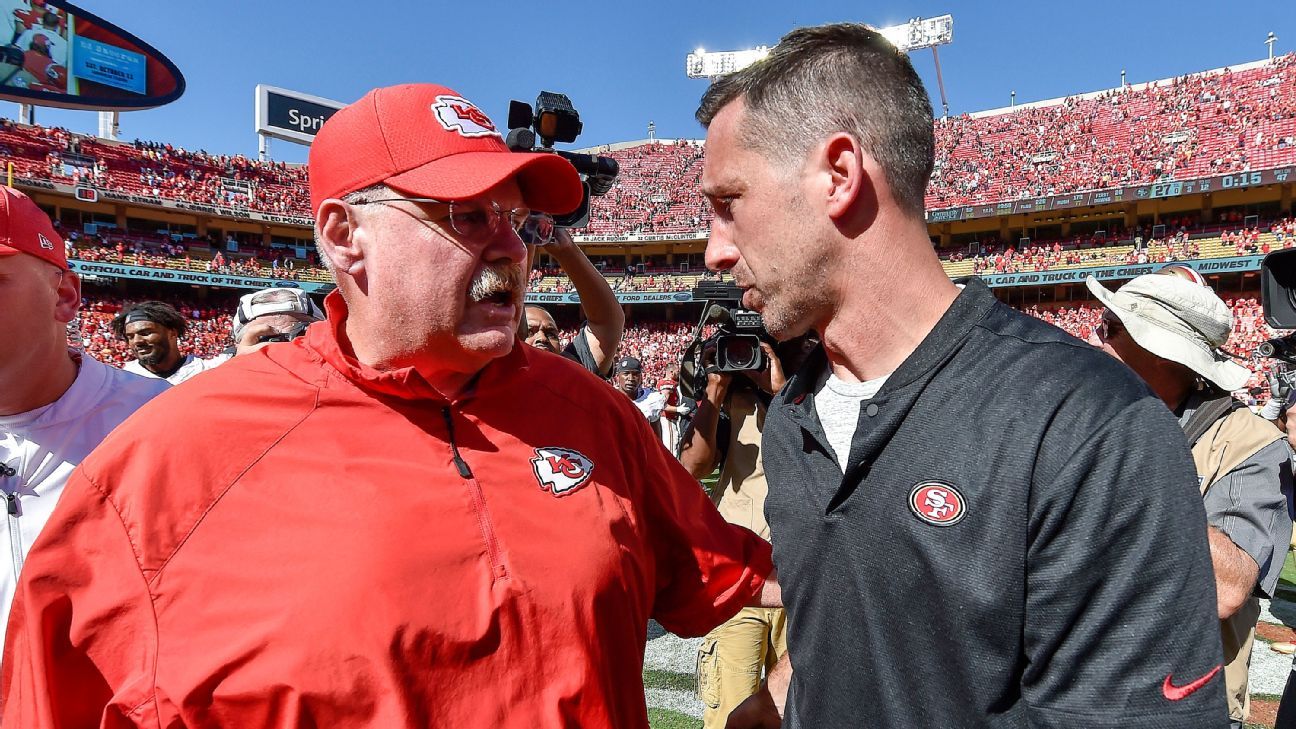 The Super Bowl Champion Kansas City Chiefs are +225 to win the AFC, while the 49ers are +400 to win the NFC. The next AFC team to challenge the Chiefs is the Baltimore Ravens at +400. The Patriots are at +600. The New Orleans Saints are +500 in the NFC, followed by the Dallas Cowboys at +600.
It's a tighter race over at Circa Sportsbook. At the downtown Las Vegas facility, the Chiefs share the top spot to win the AFC Championship at +325. The Patriots are next at +700. In the NFC, the 49ers are the +325 favorite. The Saints are next at +550, and the Packers are +675.
Chiefs Favorites to Win it All Again
After Kansas City's come-from-behind win in the 2020 Super Bowl, it didn't take oddsmakers long to make them the favorite to repeat as AFC Champion, and Super Bowl Champion. They are the +450 to win the 2021 Super Bowl in Tampa, Florida.
The next closest teams to the Chiefs are the Ravens and 49ers. They are both at +800 to win Super Bowl 55.
Kansas City's march to this year's Super Bowl is the reason they should be considered the favorites for next year. The Chiefs trailed in all three postseason games, and came storming back to win all three decisively. Kansas City came back from deficits of 24, 10, and 10 points, setting a record for overcoming the most double-digit deficits in the postseason.
During the Super Bowl comeback, quarterback Patrick Mahomes, who was named Super Bowl MVP, was seen prowling the sidelines, pumping his team up.
"It's gonna be special," Mahomes said. "They're gonna talk about this forever, baby. They're gonna talk about this forever. It's gonna be special. They're gonna talk about it forever. We keep rolling."
That very well be the mantra for the Chiefs next year as they defend their AFC and Super Bowl titles.
Unfinished Business for San Francisco
After cruising in the NFC Championship game, defeating Green Bay 37-20, it appeared San Francisco could pull off the upset against the Chiefs. They were leading by 10 in the third quarter, and then watched Kansas City score 21 unanswered points.
Kyle Shanahan got a bunch of criticism about choking up a lead, reminiscent of the 28-3 lead he had as Atlanta offensive coordinator when New England came back to win Super Bowl 51, 34-28.
Shanahan told reporters two days after the 2020 Super Bowl that he believes his team will be back next year.
"I personally thought we had the best team in the NFL this year. And we weren't, and we've got to deal with that," Shanahan said. "But I'm sure we believe we had that and we should have proved that, and we didn't get that done. And that's what's really cool about sports, that's what hurts about sports, that's what's fun about sports. It's why I love sports and it's also why everyone likes watching it, because there is a lot of emotion in there, and when I do feel this way and stuff, I mean it, it makes me feel stronger because it does hurt a lot. But I also know how much I can deal with it. And if that's the worst stuff that happens, I can't wait to try our butts off to get back there next year."