Now that the Jacksonville Jaguars have waived running back Leonard Fournette, the question becomes, who will his new team be? The former No. 4 overall 2017 draft pick apparently wore out his welcome with the organization, who cut him loose on Monday.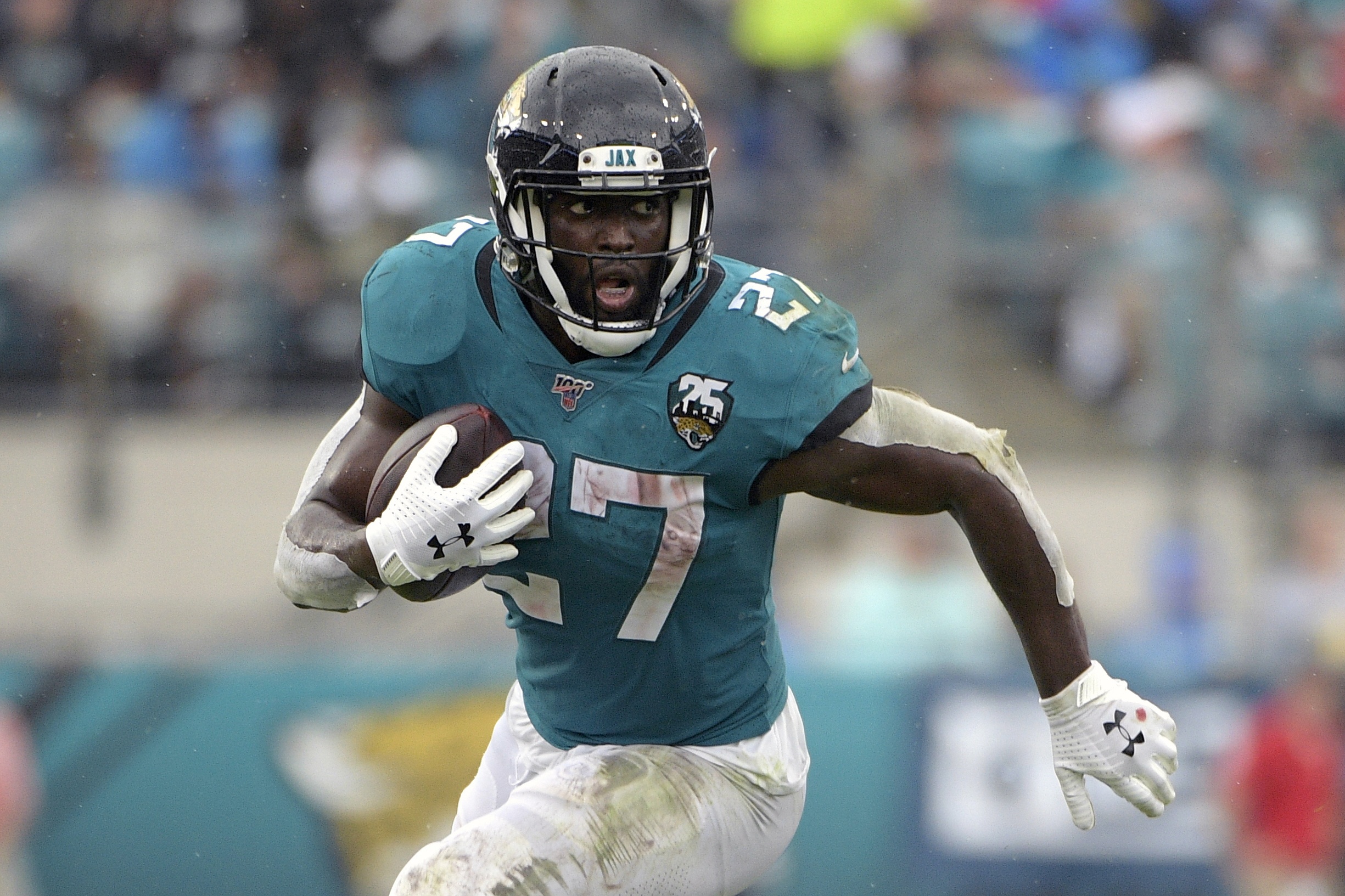 Bovada quickly put out a prop bet on which team might take on Fournette, and Chicago is the favorite at +265. The New England Patriots, who have a tendency to take troubled players, are next at +285.
---
Where Will Fournette End Up?
The teams below are the front-runners in the race to sign Fournette, according to Bovada.
Chicago +265
New England +285
Tampa Bay +350
Washington +375
Houston +900
Seattle +1100
Atlanta +1100
Pittsburgh +1200
Source: Bovada
---
Whoever takes Fournette will inherit his $4.17 million salary for 2020. After this season, he will become a free agent. The Jaguars hinted at Fournette's future when they opted not to exercise his fifth-year option on his rookie contract.
Fournette's new team will also get a player who was suspended once by Jacksonville, and who was deactivated for another game as a rookie. Former executive vice president of football operations, Tom Coughlin, who was fired in December, also fined Fournette $99,000 for sitting on the bench during a game. Fournette appealed the fine with the league and it was overturned.
Can New Team Handle Headaches?
So whoever decides to take the 25-year-old running back, will have to tackle his issues off the field. In addition to clashes with Jacksonville management, Fournette was arrested in April 2019 for driving with a suspended license.
Head Coach Doug Marrone insisted to reporters on Monday that it was Fournette's performance, not his attitude that led to the end of his time in Jacksonville.
"At the end of the day, we feel … the skill sets of the guys that we have [can replace Fournette], and really that's what led to the decision," Marrone said. "And it's been something that we've done it with every single position we've been looking at. We've done cutups, we've done tapes, we've gone back, we've looked at everything, what we've tried to get done. So it's not just the running back position; it's all positions."
The former LSU standout never fulfilled his potential. In three seasons with Jacksonville, Fournette ran for 2,631 yards and 17 touchdowns, and didn't average more than 4.0 yards per carry in any of those three years.
The Case for Fournette
Fournette's issues and salary might not be enough to stop a new team from taking a chance on him, especially if they have a hole at running back.
Several teams apparently do, and Fournette might be a commodity they are willing to gamble on. Chicago is the favorite because their starting running back, David Montgomery, is battling a groin injury and might not be ready to play when the season kicks off in 10 days.
New England head coach Bill Belichick seems to have a habit of taking a troubled player and molding him into a proven asset. He's rolling the dice with quarterback Cam Newton this season, and there's reason to think he might see Fournette as a nice addition to the backfield, especially with Sony Michel seeming to be injury-prone.
Another new team that Fournette might sign with is Tampa Bay. It seems they have all the pieces to make a deep playoff run, but are lacking at running back. Head coach Bruce Arians told reporters they are assessing Fournette.
"We'll wait and see," Arians said on Monday. "He's been a good player. We have to see where he fits."