The Chicago Bulls (8-3) are tied for the best record in the Eastern Conference, but they'll be without big man Nickola Vucevic after he tested positive for COVID-19.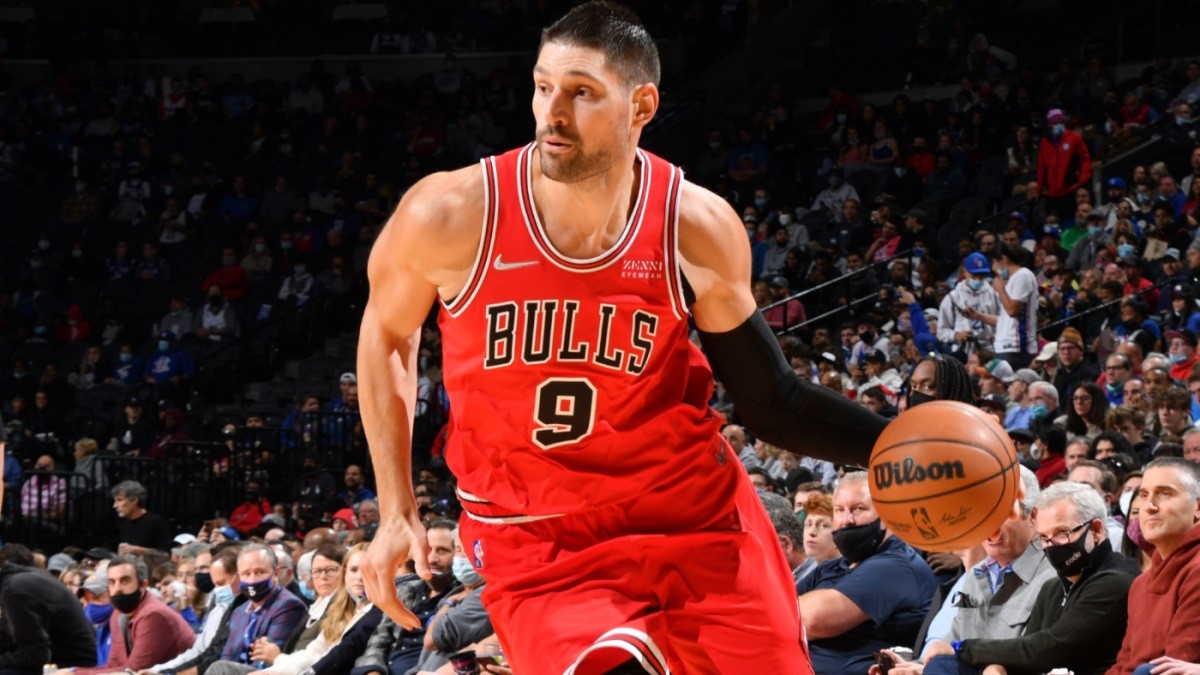 Vucevic is expected to miss 10 days of action due to the NBA's COVID health and safety protocol. That means he'll miss all five games during a crucial road trip to the West Coast versus the elites in the Western Conference, including the Golden State Warriors, Los Angeles Lakers, and Denver Nuggets.
Vucevic averages 13.6 points, 10.9 rebounds, and 4.3 assists per game with the Bulls this season. He joined the Bulls at last season's trade deadline when the Orlando Magic traded away all of their top veterans during a fire sale. Vucevic got a fresh start on an up-and-coming team in Chicago that added veterans DeMar DeRozan, Lonzo Ball, and Alex Caruso in the offseason.
Vucevic essentially averaged 20-plus points per game in his last three seasons with the Orlando Magic as their primary scorer. With the Bulls, Vucevic scored 20-plus points just once this season, but he's been a double-double machine. He doesn't have to carry the scoring burden, but he still leads the Bulls in rebounding. He's currently third on the team in scoring with teammates DeRozan and LaVine both averaging 26 ppg as the NBA's most potent one-two scoring punch.
Tom Bradley (2.3 ppg, 3.9 rebounds) is the backup center and next man up on the roster. He'll get the start at center for the Bulls until Vucevic returns.
On Deck: Warriors, Lakers, Clips
Vucevic will miss the Bulls' five-game road trip on the left coast. Their first stop is San Francisco to play the smoking-hot Golden State Warriors (10-1) on Friday evening. The Warriors won six games in a row and boast the best record in the NBA. Steph Curry is playing like he did in 2015, which is scary to think since he's only getting warmed up. Without Vucevic, the Bulls are +6 underdogs against the Warriors.
Next, the Bulls head to Hollywood for back-to-back games against the LA Lakers (7-5) and LA Clippers (7-4). LeBron James was only supposed to miss a week with an ab strain, but he's still not ready to return to the lineup. The Bulls will face a LeBron-less Lakers squad.
The Bulls meet Damian Lillard and the struggling Portland Trail Blazers (5-7) on Wednesday before concluding their road trip against the Denver Nuggets (7-4) next Friday.
The Bulls are +4500 odds to win the 2022 NBA Championship. They're also +320 odds to win the Central Division behind the heavily-favorited Milwaukee Bucks (-425).