Apparently Chevy teams were tired of being No. 3 in NASCAR, because they employed a new strategy at Talladega and it paid off big. Chase Elliott broke Ford's seven race streak at the iconic superspeedway, and five of the six top finishers were driving Chevrolets.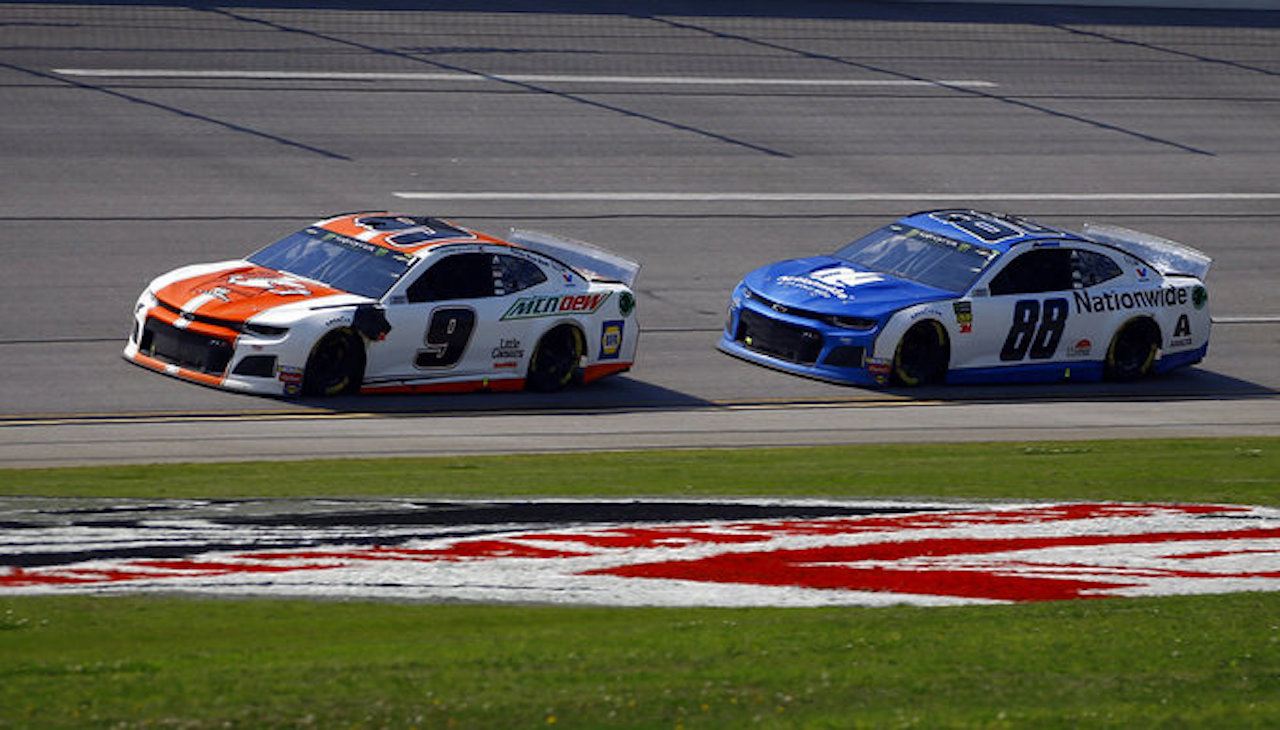 Instead of fighting each other on the track, the teams agreed to work together. The strategy came about after a prerace meeting before Sunday's contest. Daniel Hemric, who finished a career-best fifth, said everyone agreed to the plan.
"We all have egos and we all think we're a tick better than the guy we're sitting next to, but we were all able to put that aside and focus on the betterment of our manufacturer," Hemric said. "It's been a while since we were able to get a Chevrolet in Victory Lane as a whole, especially in a speedway race here at Talladega, so it's incredible to see us all work together the first time as if we'd been doing it many times. Those meetings are very straightforward. We left with not many questions in mind. It was a matter of us doing the best we could to help each other as much as we could, and that's what we did."
Elliott's victory also got Chevy off the snide for the Cup series. Before the Geico 500, Toyota had won five races, and Ford had taken the other three.
There was obviously a lot of teamwork done today," Elliott said. "We just had a plan and executed really well. Obviously it could have gone both ways but fortunately everybody stayed together and stayed the course and had some help on that last lap with the caution. I just appreciate all the support. This is unbelievable."
Dillon, Crew Chief Penalized
A rear deck lid on the No. 3 Chevrolet that Austin Dillon and his team before Sunday's race. The part did not comply with the 2019 NASCAR Rule Book, and as a result Dillon was assessed an L-1 level penalty.
Dillon was docked 10 points and went from 14th to 15 in the Monster Energy Cup standings. Ten points were also taken away from Richard Childress in the team owner standings.
Officials also fined crew chief Danny Stockman Jr.  $25,000 fine, and suspended car chief Gregory Ebert from the next Monster Energy Series event.
They weren't the only team that got penalized. Ryan Blaney's car failed a post-race inspection when it was discovered that one lug nut was not safely secured. Officials fined crew chief Jeremy Bullins $10,000.
Logano Visits White House
While certain athletes have been hesitant to accept visits to the White House, Joey Logano enthusiastically came to visit President Trump. He also brought his car with him and parked it on the South Lawn.
Trump was impressed with the vehicle Logano used to win the 2018 NASCAR Cup Series.
"One beautiful car," Trump said. "A little faster than the other ones but it also had to do with your right foot, I think."
This Week's Odds, Pick
The drivers are at the Win Gander RV 400 and Kyle Busch is back to being the favorite. He is listed at 3/1, with Kevin Harvick at 4/1, and Brad Keselowski, Martin Truex Jr., and Logano at 8/1.
We are going to go for a real longshot and pick Daniel Suarez. He is at 50/1, and finished third here last time.