Chelsea and Liverpool will each look to recover from demoralizing Champions League losses when the Blues host the current Premier League leaders at Stamford Bridge on Sunday.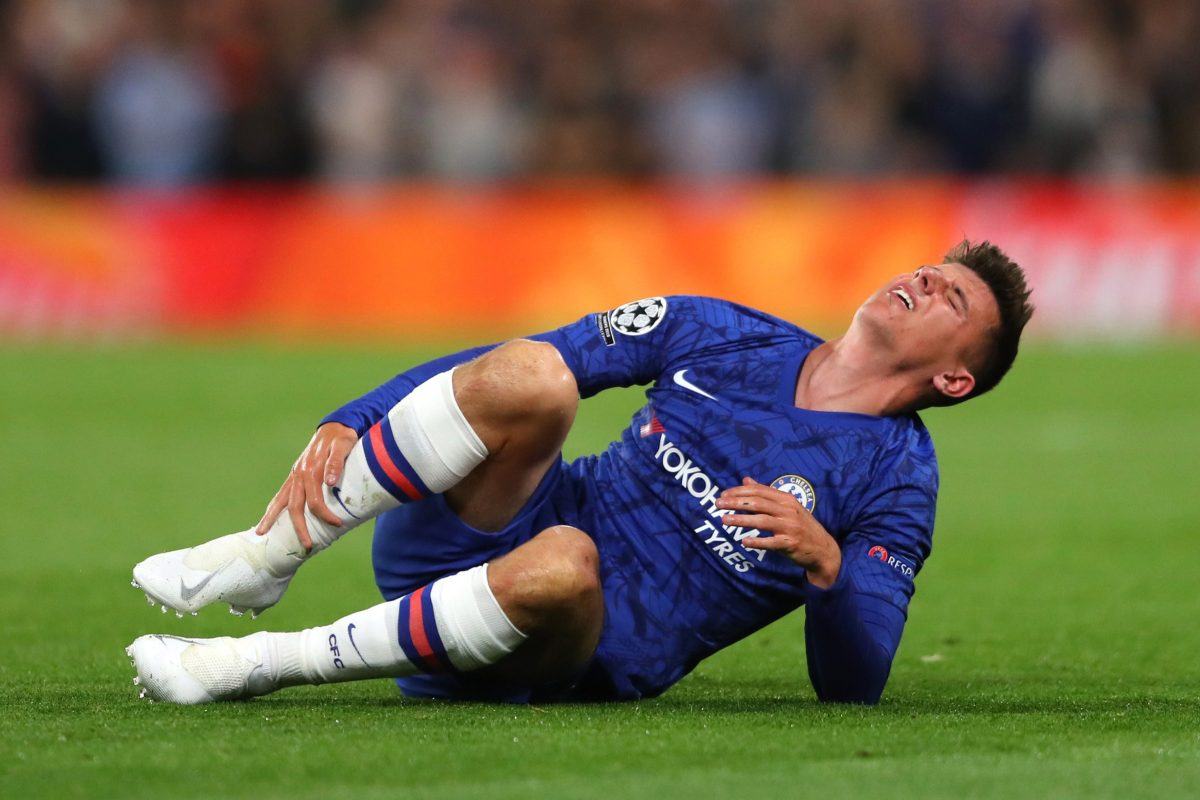 Liverpool has been perfect so far this EPL season, winning its first five matches to open up a five-point lead over Manchester City at the top of the table.
Quick Turnaround from Champions League Losses
Meanwhile, Chelsea has been solid since its 4-0 opening match loss to Manchester United, getting eight points from its last four games. That's been enough to leave the club in seventh place, and at this early point in the season, within a game of virtually every other EPL side outside of Liverpool.
But neither side will be coming into Sunday's match with high spirits. On Tuesday night, Liverpool took a 2-0 defeat at Napoli to open its run as defending winners of the Champions League. While the result didn't go their way, Liverpool looked good for long stretches in the match, something manager Jurgen Klopp says should prevent any overreactions from that one result.
"That's how it happens: it's in the small details, and we accept that," Klopp told reporters about the loss. "But still, result-wise and in performance-wise in parts, we want to make it better, that's how it is."
Mason Mount Uncertain for Chelsea
Chelsea also opened its Champions League campaign with a loss, dropping a 1-0 decision to Valencia at home. Worse still was the loss of midfielder Mason Mount, who was removed from the game after a heavy tackle. According to manager Frank Lampard, it remains an open question as to whether he'll be ready for Sunday's match.
"He has got a chance," Lampard said in his press conference. "We are trying to get him moving today, I will have to make the call before the game. His attitude is good so he will give everything to play."
Chelsea and Liverpool have already met once this season, when the Reds got the best of the UEFA Super Cup on penalties after a 2-2 draw. But while Liverpool got to go home with the trophy, Lampard said that his side gained plenty from the match.
"It showed that we can compete with one of the best teams in the country," Lampard said. "It's a new game, and if you aren't at your best then they are a team who will punish you."
Even on the road, Liverpool is expected to take care of business on Sunday and maintain their perfect record – or at least avoid a loss. At FanDuel Sportsbook, Liverpool is a -105 favorite, while the hosts can be back at +270, the same odds being offered on a draw.
There's plenty of other action around the Premier League this weekend as well. Leicester City (+175) hosts Tottenham (+150) in a battle of two top-six teams, while Manchester United (+120) will try to get a tough road win against a West Ham side that has looked strong ever since getting blown out 5-0 by Manchester City in its opening match.