Chelsea will take a 1-0 lead back to Stamford Bridge on Wednesday, as the English side looks to get past Atletico Madrid and advance to the quarterfinals of the UEFA Champions League.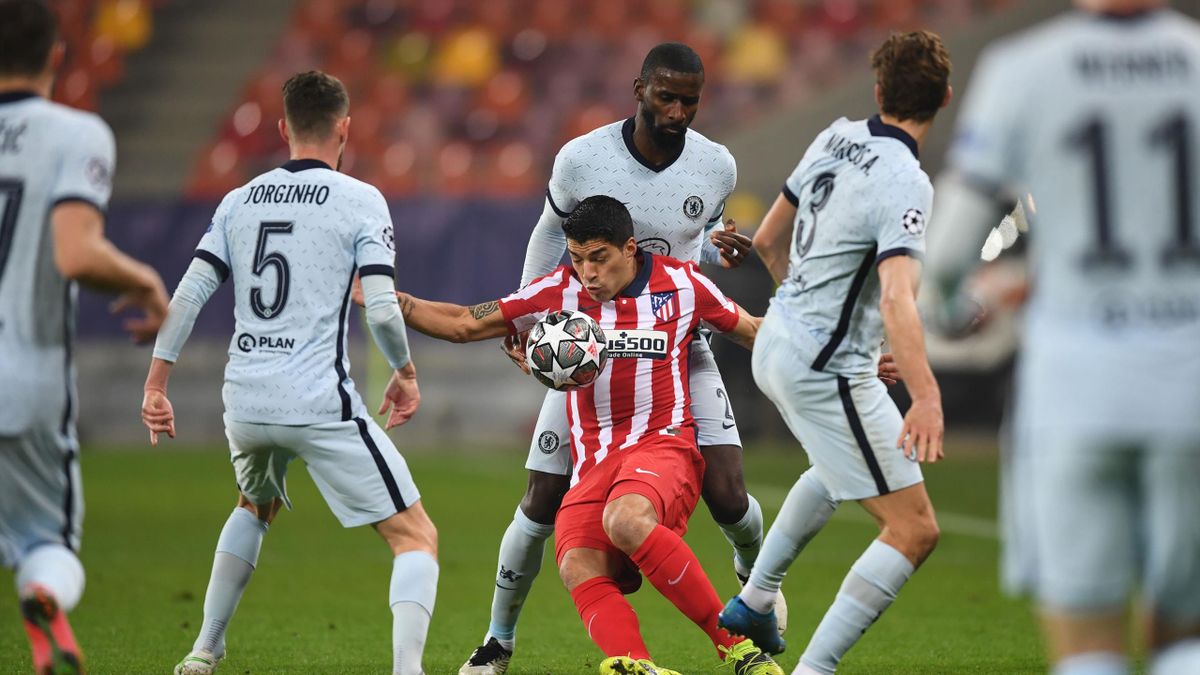 The Blues found a goal against a stout Atletico defense last month in Bucharest, and will advance as long as they keep a clean sheet at home in the second leg.
Simone: Hard to find Chelsea weaknesses
FanDuel Sportsbook sees Chelsea as the -380 favorite to get through to the next round over Atletico (+245). Chelsea manager Thomas Tuchel expects another tough game, however, from a club that has built a reputation as one of the toughest to beat in Europe.
"I expect more or less the same like in Bucharest," Tuchel told reporters. "A team which is hard to play against, hard to find spaces behind the lines, and behind the last lines, and for sure super hard to create chances. It's a big challenge for us like in the first leg, but we played an amazing match there and we want to repeat the same performance to be able to go through."
Chelsea has played 12 straight games without a loss, and Diego Simone says it's hard to find any weaknesses in the English side. However, he thinks his team can go through if they put pressure on their opponents.
"They have not had a negative result yet and that will be a question until it happens," Simone said. "We are facing a team that has done quite well since their coach has come, they have never lost. They feel strong at home and are playing quite well … tomorrow, we just have one result, to win. We have to take the match where we want so we can win with a goal. The single idea is to win."
Bayern holds commanding lead vs. Lazio
UEFA moved several Champions League matches in deference to COVID-19 travel restrictions, including both legs of the contest between Manchester City and Borussia Monchengladbach. However, Chelsea enjoys the advantage of playing its home leg in its arena, while Atletico "hosted" a match in Bucharest.
"Even if I could answer that question then what would it change for tomorrow? Nothing," Tuchel said in response to a question over Chelsea's home-field advantage. "We did an outstanding job in Bucharest and have the advantage of a home game at Stamford Bridge, which makes us very confident because we don't have to travel."
---
Champions League Odds (via FanDuel Sportsbook)
Chelsea: +135
Draw: +200
Atletico Madrid: +230
Bayern Munich: -300
Draw: +490
Lazio: +600
---
Bayern Munich holds a commanding 4-1 lead over Lazio in Wednesday's final Champions League Round of 16 clash. With four away goals in the bag, Bayern is all but through to the quarterfinals, and comes in as a -300 favorite to score another win at home.
Even Lazio coach Simone Inzaghi acknowledged that his team has little chance of advancement against the defending Champions League winners.
"We've achieved our goal, to return to the second round," Inzaghi said at his pre-match press conference. "Unfortunately, with the first leg we have compromised passage to the next round."