Chase Elliott took the lead during a four-lap shootout to win the Geico 500 at Talladega Superspeedway on Sunday, earning the first victory for a Chevrolet this season.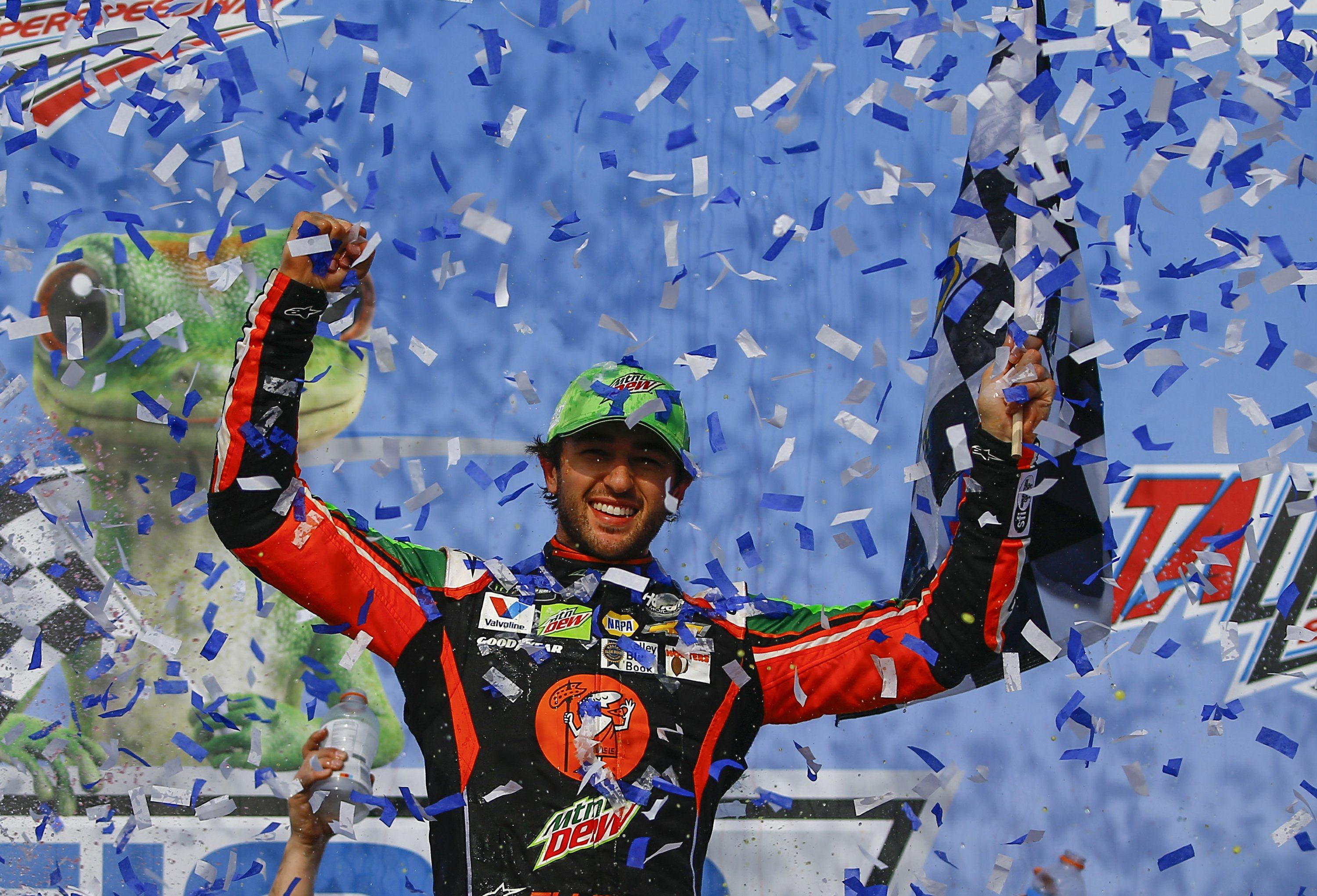 Elliott won the race under caution, after Kyle Larson flipped behind him on the final lap of the race.
Elliott Follows in Father's Footsteps
The 23-year-old Elliott earned his fourth NASCAR Cup Series victory, after having won three times on the circuit last season. It was also his first win at Talladega, where his father, Hall of Famer Bill Elliott, won twice during his legendary career.
"Dad's history, obviously very cool," Chase Elliott said after the race. "To me the biggest piece of today was just how much of a home race it felt like after the race. I was blown away by the people and how fired up everybody was. That was an unbelievable experience."
The day wasn't just a winning one for Elliott. Chevrolet had its best day of the 2019 season yet, as its cars took the top three positions and five of the top six in a dominant performance. Hendrick Motorsports in particular had a strong showing, with Elliott teammate Alex Bowman taking second place for a career-best finish.
"We just had a plan, and we executed really well," Elliott told reporters afterwards. "Obviously, it could have gone either way, but fortunately everybody stayed together and stayed the course and we got a little help on the last lap with the caution."
Bowman was proud of his finish as well, though he regretted that the caution robbed him of a chance to challenge for the lead.
"I was pretty confident I could get to his quarter panel through the tri-oval. Who knows who is going to get to the line first?" Bowman said afterwards. "To come home second, it's not a win, but headed in the right direction."
Larson Survives 'Scary' Flip on Final Lap
The caution happened because of a crash that took place well behind Elliott. David Ragan ran into William Byron, who in turn caught Larson, causing him to slide across the track, then flip several times before finally stopping. Larson appeared to be fine after the incident, though he admitted to being uneasy while it was happening.
"That was probably the longest flip I've ever had," Larson told reporters. "I didn't know if it would ever stop. I knew I was flipping and was just hoping that I wasn't going to get any closer to the catch fence, so it was a little bit scary, but thankfully I'm all right."
Ryan Preece, Joey Logano, and Daniel Hemric rounded out the top five. Further down the standings, Kyle Busch finished 10th to keep his season-long streak of top-ten finishes alive. That consistency has Busch at the top of the NASCAR Cup Series driver standings, 15 points ahead of Logano.
Oddsmakers have made Busch a clear favorite to win this year's NASCAR Cup Series championship. According to Unibet, Busch is a 5/2 pick to win the title, ahead of Logano (6/1), Kevin Harvick (6/1), and Martin Truex Jr. (7/1), while Elliott has moved up to 8/1 following his win.