Chase Elliott knows this is the perfect time of year to be on a hot streak. The 23-year-old won last week at the Roval 400, and feels confident he can win again at the Drydene 400 at Dover on Sunday.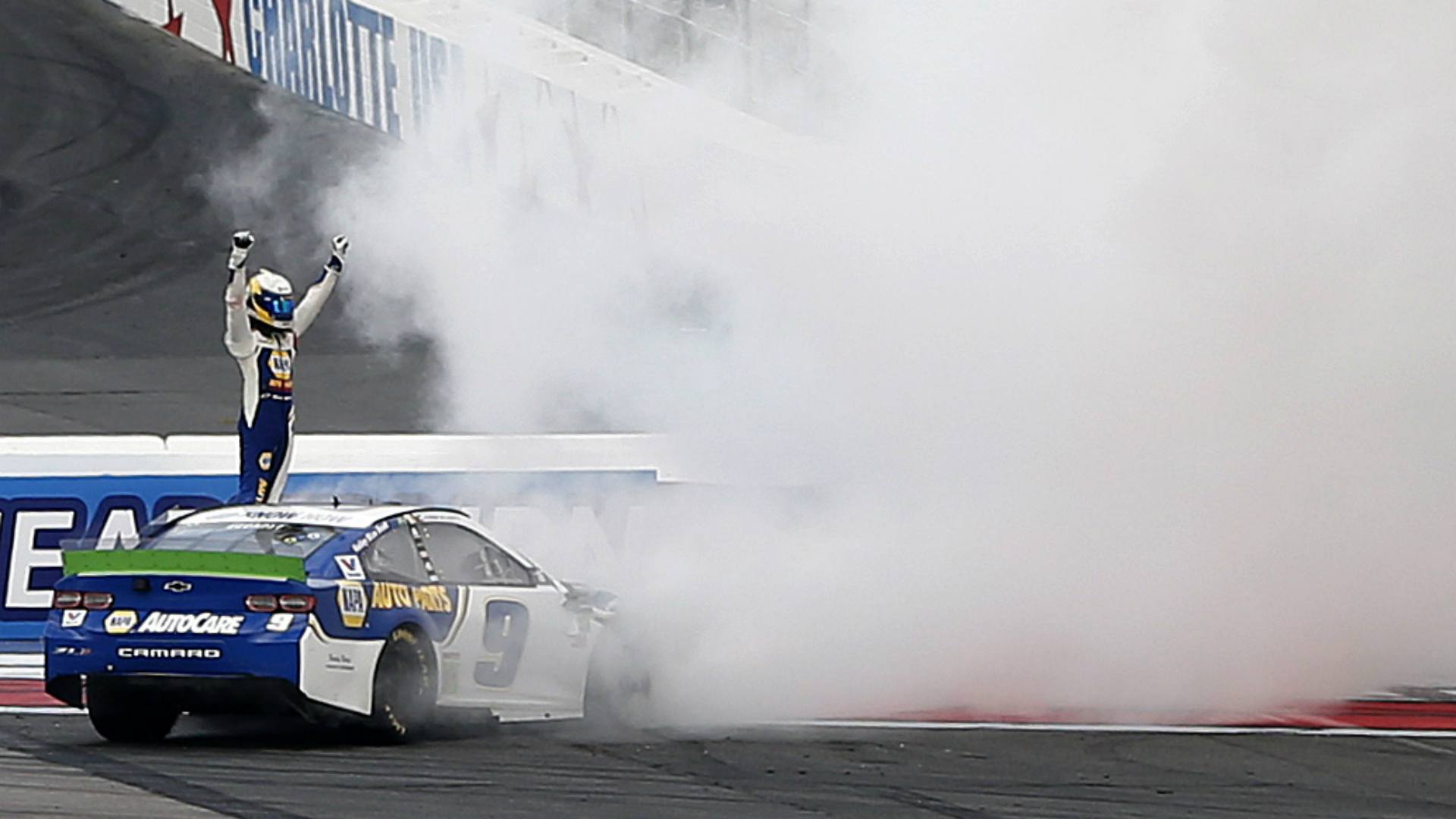 Elliott is the 7/1 pick to win the Drydene 400 on the 1-mile layout. Martin Truex Jr. and Kyle Busch are the co-favorites at 4/1. Kevin Harvick and Kyle Larson are next at 6/1.
In seven races at Dover, Elliott has finished outside the top five only once. He won this race last year. Elliott is sixth in the Monster Energy Cup standings, but he told reporters switching from a road course like Charlotte to an oval like Dover, requires a change in strategy.
"You know, it's nice to have an extra six points going into the next round, for sure. But it's hard to carry anything really from Sunday into next week just because it's back to the ovals," Elliott said. "Anything we learned from a road course standpoint, obviously we don't have another one the rest of the year. But you can definitely take those six points with you as long as you're alive in this playoff system, and hopefully, we don't need them but we got them."
Elliott Heads to Drydene 400 with Confidence
Last year, Elliott won both at this week's venue, and two weeks later at Kansas. Speaking after the Roval 400 victory, he said he has the same belief he can be successful at the Drydene 400.
"I think we're a stronger team now than we've ever been," Elliott said. "I honestly feel like we're really close to being able to assert ourselves amongst those top teams, and I feel like we have that in us."
There aren't many drivers that can crash into a wall and still win a race like Elliott did last Sunday. Winning at Charlotte has only strengthened his belief in his abilities, though he quickly added that he and his crew can improve.
"I think that we definitely have work to do," Elliott said. "You know, you can't go and run as bad as we did last weekend, and then come here and win. You've got to be able to have a little more consistency than that. So, we definitely have our work cut out for us and trying to get better."
Battle of Two Teams
While Joe Gibbs Racing has the upper hand in the Monster Energy Cup Series, Hendrick Motorsports is putting up a valiant challenge. In addition to Elliott, Alex Bowman could make some noise in the next few races.
Bowman is currently in ninth place in the standings, and in good position to make the next cut of eight. He finished second at both Talladega and Kansas earlier this year.
Still, it will be difficult to overtake Kyle Busch, Martin Truex Jr., and Denny Hamlin, who sit 1-2-3 in the standings for JGR.
Team owner Rick Hendrick told reporters he believes his two drivers can win the Cup.
"The organization is getting better, all the cars have got speed, and Chase has got so much confidence," Hendrick said. "I'm just looking forward to Dover and Kansas. I think they're going to be great races for us, and I think Chase can go all the way. There's a lot of guys have built up a lot of bonus points in front of us, but I think we can win our way in."