Though he didn't win the Coca-Cola 600 in front of his friends and family, Charlotte native William Byron did achieve a piece of history there. The 21-year-old became the youngest driver to capture the pole at Charlotte Motor Speedway.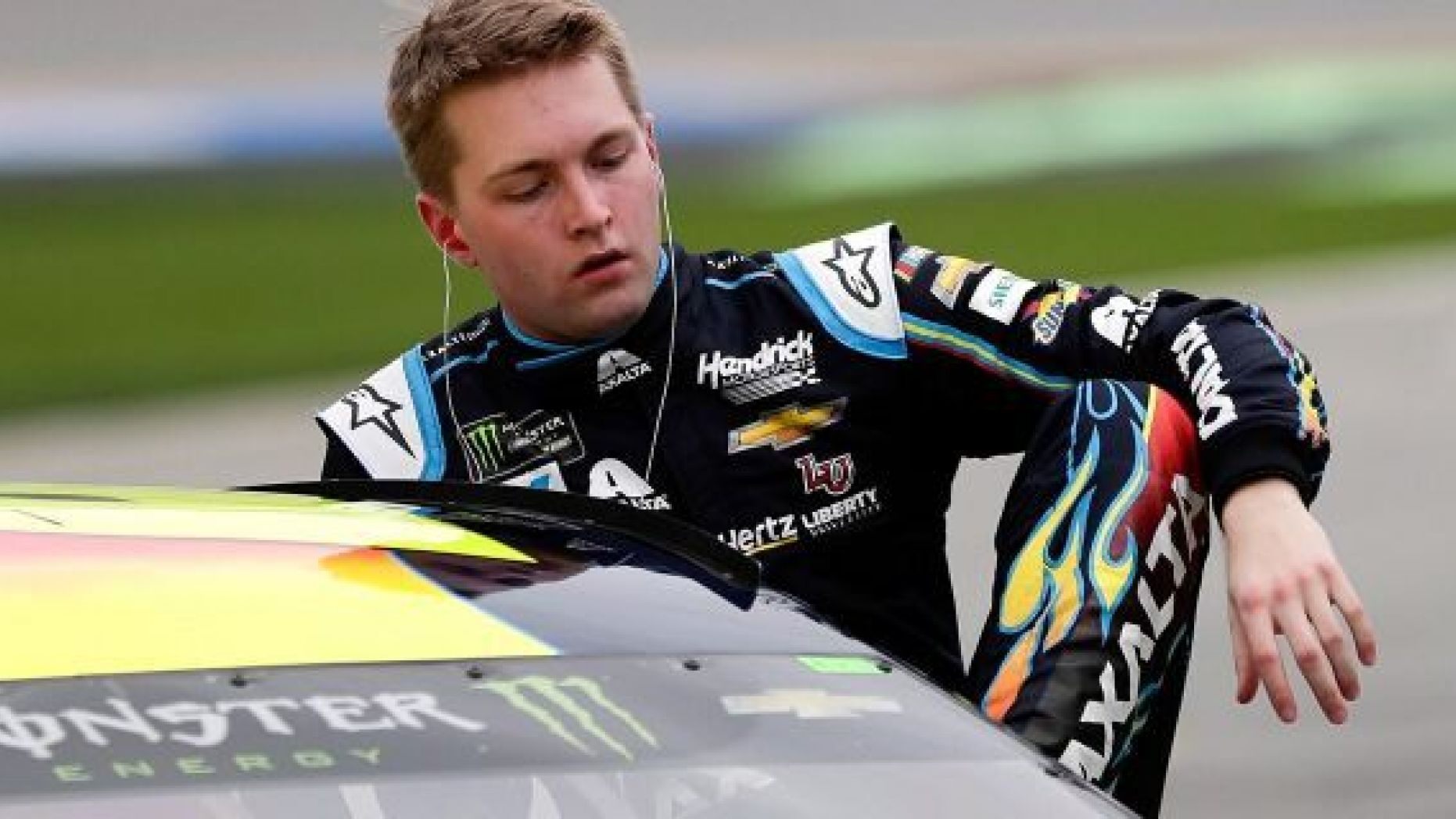 The Hendrick Motorsports driver has had an impressive season considering this is his second full year on the Cup Series. He already has four top-10 results, matching the number he had for all of last year.
But capturing his second pole of his career at a racetrack he grew up coming to as a teenager was extremely special.
"I grew up in Charlotte and I came to this race every year, so it's a dream come true to qualify on the pole," Byron said. "This is pretty cool."
Byron finished the race ninth. At this week's Pocono 400, he is listed at 40/1 to win his first race.
Big Three Becoming Big Two
It took a while for two of the members of the Big 3 to find their grove, but Kyle Busch and Martin Truex Jr. are starting to show signs of the dominance they had last year.
Truex won his third race of the year at last week's Coca Cola 600. He also won at Dover and Richmond.
Getting used to NASCAR's new rules package has been an adjustment for all of the drivers, and Truex feels like he is now feeling more comfortable.
"It's definitely been difficult for me, and I think for us as a team," Truex said. "It's just so different than what we've been doing for the last couple years. With the success we've had, it's hard to change. It's hard to say, 'Hey, we can't keep doing that stuff we were doing before.'"
Busch got a jump on his Joe Gibbs Racing teammate, winning at Bristol, Fontana, and Phoenix. He has finished in the top 10 in every race this year except one.
The other member of the trio is Kevin Harvick. The Stewart-Haas driver has not won a race this year, but has finished in the top 10, nine times, including a second at the All-Star Race.
Frustration, Then Resignation?
Despite finishing third, Busch was not happy with the way his car performed at Charlotte. He was caught on his car's headset during the race complaining about his Toyota.
"[Expletive] plowing. Plow plow, plow, plow, plow! I quit! Joe, I send in my resignation," Busch said.
The chances that Busch is quitting are pretty low. He has a history of lashing out, and did so last month, accusing NASCAR of conspiring against him at a race.
Busch is the 3/1 favorite to win at Pocono, so expect him to be there. In case he makes good on his threat to resign, though, driver Corey LaJoie tweeted out a message to Gibbs.
"If Kyle put in his resignation, I'm on the way over to drop off a resumé," LaJoie wrote.
This Week's Race, Pick
NASCAR is at Pocono and Busch is the favorite at 3/1. Harvick is the next pick at 9/2. We like Truex to win for the second straight week. Toyota drivers have won here the past three years, and at 7/1 there is some great value there.