Both the Chargers and Raiders are coming off victories on Sunday, but have little time to celebrate and recover before their meeting in Oakland on Thursday night. The two are facing off in an AFC West showdown that will give the winner an edge in the chase for a possible wild-card spot.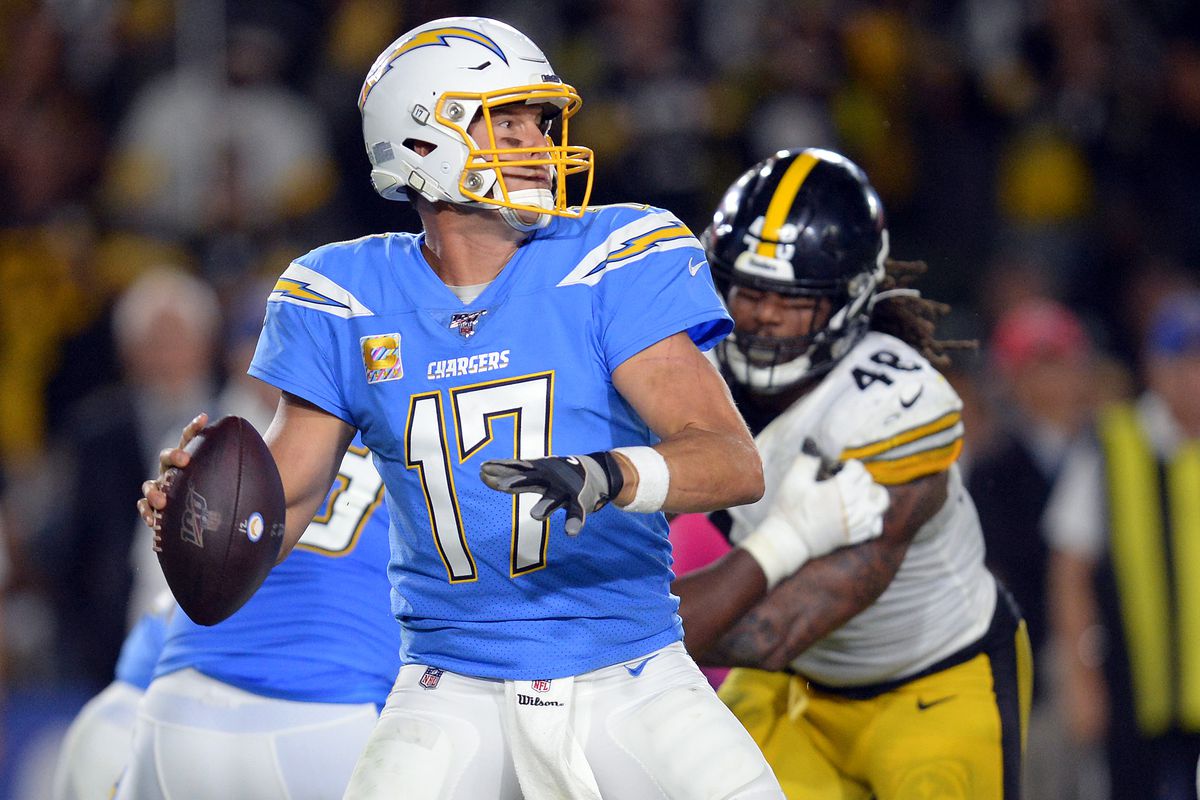 The Raiders opened as 1.5-point favorites, but the sharps pounced, pouring money on the Chargers. The line is now a point in Los Angeles' favor. The over/under also moved from 47.5 to 48.5.
The Chargers are coming off an impressive 26-11 victory over the Green Bay Packers in a game where the Packers could only muster 184 yards in total offense. Defensive ends Melvin Ingram and Joey Bosa combined for three sacks on Aaron Rodgers, who was flustered most of the game.
Oakland took care of Detroit last Sunday, 34-21. After the game, coach Jon Gruden said getting to 4-4 in the division was crucial.
"That was a big win for us," Gruden said.
No Rest for Chargers, Raiders
Gruden said in Monday's press conference that the team doesn't have much time to celebrate Sunday's road victory. He also told reporters how much he dislikes Thursday night games.
"I hate this. I don't believe in this Thursday football," Gruden said. "I'm not going to get on my soap box any more than that. It hurts us. It hurts both teams. We take a lot of pride in getting our guys ready to play. We need a little more time to do that. But a lot of people disagree with me obviously. So it will be a challenge."
Los Angeles quarterback Philip Rivers is one of them. He isn't opposed to playing a short week at all, telling reporters on Monday he is eager to get back on the field.
"You always hear about players complaining about Thursday games, but I'm glad that it's on Thursday," Rivers said. "Hopefully, we can ride this wave a little bit against a tough Oakland team at their place."
Chargers Going for Three Straight Wins
Momentum is definitely on LA' side. The Chargers have won their last two games, both against NFC North opponents. Now they will try and jump ahead of the Raiders with a victory in Oakland.
Safety Jaylen Watkins says the defense is as eager as the offense is to keep this win streak going.
"We're coming off a hot win," Watkins said. "When you're playing like that, you don't want to come off the field. I agree with Philip. We're anxious to get right back out there and perform again."
Playing Towards Potential
Los Angeles was supposed to be competing with Kansas City in the division, not the Raiders, but stumbling early in the season put the Chargers in a hole. They started the season 2-5, with embarrassing losses to Denver and Tennessee.
They received a gift two weeks ago when Chicago's kicker, Eddy Pineiro, missed a field goal that would have put the Chargers in last place in the division. Now, though, the team is re-energized, and ready to begin climbing up the standings.
Running back Melvin Gordon is hopeful the previous two victories will be a springboard for the rest of the season.
"We're going to find out," Gordon said. "Hopefully, we can build on top of what we've started and continue to keep stacking those W's."