On Tuesday, The Athletic published a report suggesting that the NFL has been considering moving the Los Angeles Chargers to London. Later that day, however, both the team and the league strongly pushed back on that report, saying that nothing of the sort is being discussed.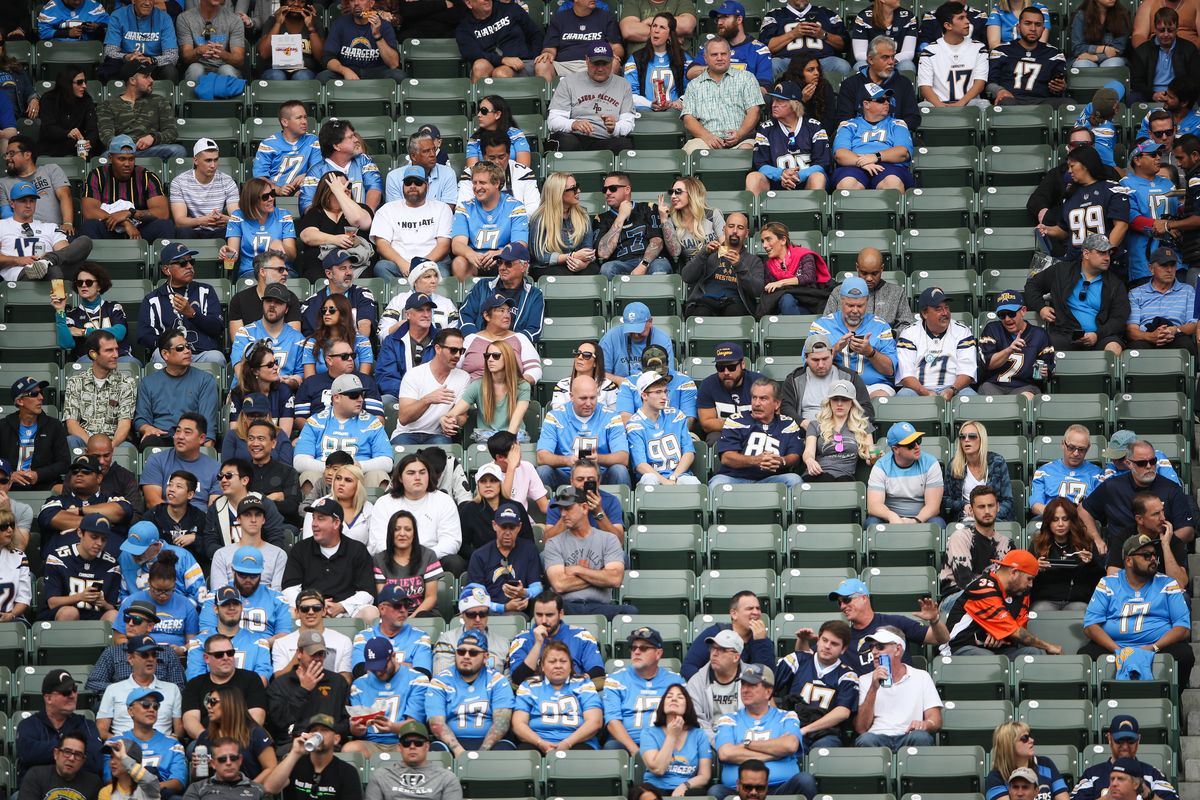 In the Athletic's report, written by Vincent Bonsignore, NFL sources were cited as saying league officials had, at least, considered the possibility of moving the Chargers across the pond to London, and that the team wouldn't dismiss the option outright in the future.
NFL Says Chargers Staying Put
To be clear, even that initial report downplayed the idea that a move would be happen anytime soon. The Chargers are set to move into a new stadium that they will share with the Los Angeles Rams next season, and the franchise is said to be "fully committed" to that plan for the time being. However, the report also noted that at least some owners are concerned about the long-term viability of the Chargers in LA, where the team has failed to find much of a fan base.
The NFL strongly denies that any sort of discussions have taken place. In a statement, the league attacked the notion that there is any chance the Chargers could be leaving Los Angeles.
"There is no substance whatsoever to this report," the NFL statement read. "No consideration has been given to the Chargers playing anywhere other than Los Angeles at the new stadium in Hollywood Park next season and beyond. There have been no discussions of any kind between the NFL and the Chargers regarding moving to London."
That NFL statement was subtle and measured compared to the reaction that Los Angeles Chargers owner, Dean Spanos, gave when he was asked about the rumors.
"It's total f—ing bulls—, okay?" Spanos told reporters on Tuesday. "We're not going anywhere. We're playing in Los Angeles. This is our home. This is where I'm planning to be for a long f—ing time. Period."
London Makes Sense for Future Franchise
Whether or not there's any truth to the talk about the Chargers, there's certainly reason to believe that the NFL might eventually place a team in London.
Since 2007, the NFL has played 28 regular season games in the city, and the move has been a remarkable success, with large crowds attending each game. In the 2019 season, four games have been played in the UK, with two taking place at Wembley Stadium, while two more have been placed in the newly opened Tottenham Hotspur Stadium.
The Chargers – playing in a small stadium without a traditional local fanbase – have drawn the leanest crowds in the NFL this season. The team has averaged a home attendance of 25,385; the second-lowest drawing team, the Cincinnati Bengals, have averaged 46,487 fans per game.