The Los Angeles Chargers might not want Philip Rivers anymore, and bookmakers know it. BetOnline was the first to start taking bets on where the 38-year-old veteran might land next season.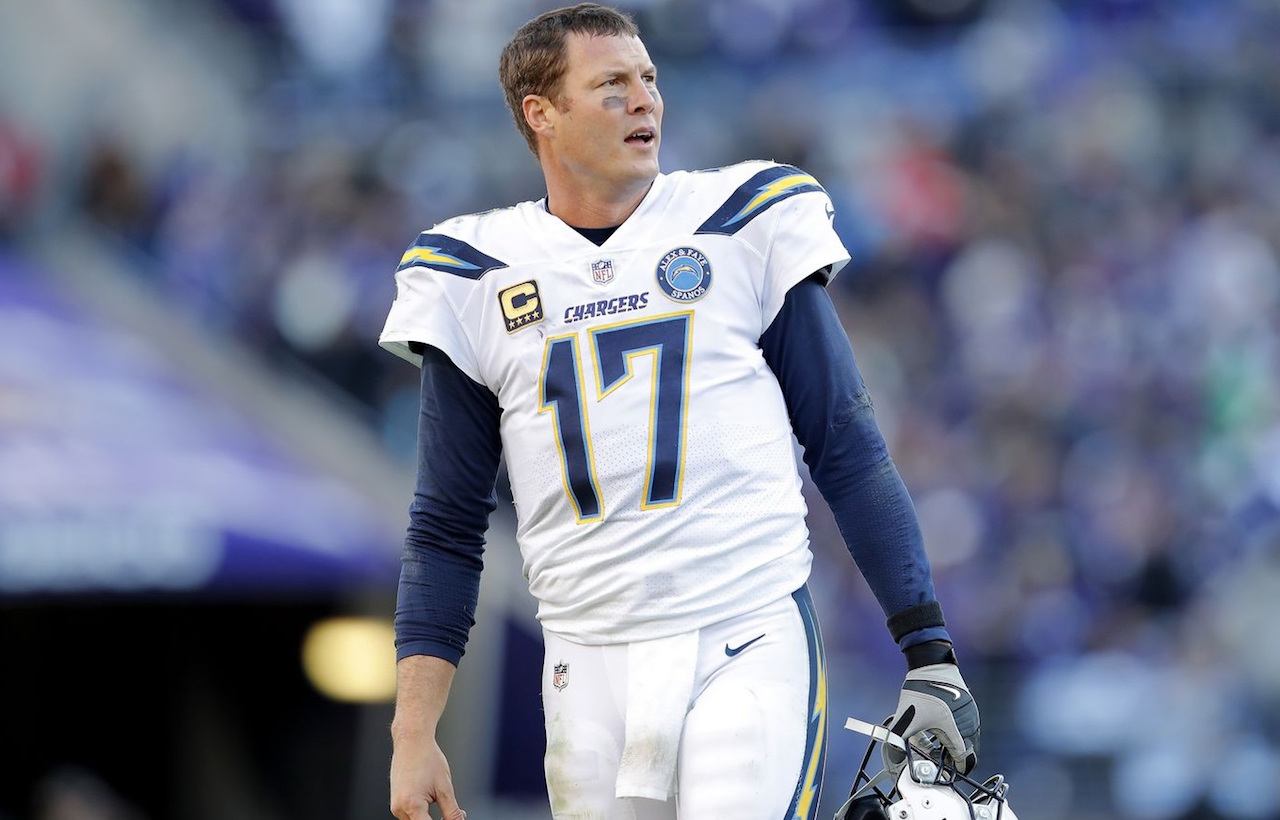 On Monday, Chargers general manager Tom Telesco let it be known that the team was ready for the next chapter — one that didn't star Rivers, who had played 16 seasons with the franchise.
"As we talked through various scenarios, it became apparent that it would be best for Philip and the Chargers to turn the page on what has truly been a remarkable run," Telesco said. "We agreed that making this decision well before free agency would allow everyone to put themselves in the best position for success in 2020."
Where will Rivers Play Next?

Tampa Bay Buccaneers 2/1
Indianapolis Colts 3/1
Las Vegas Raiders 4/1
Carolina Panthers 4/1
Miami Dolphins 11/2
New Orleans Saints 20/1

source: BetOnline
Rivers put out his own statement shortly after the move was announced.
"We had a lot of great moments," Rivers said. "I wish my teammates and coaches nothing but the best moving forward. I'm not sure what the future holds, but my family and I look forward to seeing what God has planned for us next."
Drafting Rivers' Replacement
The signs that Rivers wouldn't be with the Chargers were there well before Monday's announcement. Telesco said in the team's season-ending press conference in December that Rivers meant a lot to the organization, but wouldn't commit to his return. He then he talked about a future without Rivers.
"It's something that we've been looking at for years," Telesco said about finding a successor. "Yeah, I have no problems with that. It's certainly feasible."
BetOnline posted odds in January on who would start for LA in Week 1 of the 2020 season, and Rivers is nowhere to be found.
Backup Tyrod Taylor was the favorite at 3/2.

New Orleans backup Teddy Bridgewater is next at 5/1.
The Chargers have the sixth pick in April's NFL Draft, and a quarterback is certainly on their short list. The best remaining selection in that spot could be Alabama's Tua Tagovailoa. BetOnline has him at 5/1 to be the team's starter next season.
While Rivers expressed a desire to stay with the Chargers, he was also realistic about the situation. Rivers told reporters in December he wasn't sure what would happen.
"It's not solely going to be my decision," Rivers said. "That's where I think that uncertainty lies. We will just kind of have to see."
By January, Rivers saw the writing on the wall. He and his family moved from San Diego to Florida after the season ended. Rivers is from Alabama and played college football at North Carolina State, so while he didn't exactly return to his old neighborhood, he's a lot closer than he was in Southern California.
Florida on His Mind?
Relocating to the Sunshine State made Tampa Bay the immediate favorite for Rivers. While the Buccaneers are the top pick to get Rivers, they may not be the ideal team for him. Tampa Bay coach Bruce Arians helped veteran Carson Palmer's career, but can the offensive line protect Rivers? Rivers is coming off one of his worst seasons, throwing just 20 touchdowns, and tossing 23 interceptions.
A better situation might be up north in Indianapolis. The team has a better offensive line, strong receivers, and a running back to help spread out the offense. The Colts, however, may not have the money to afford Rivers.
Despite the uncertainty, Rivers believes he'll be back in uniform for his 17th season.
"As I stand today, as long as somebody wants me, I'll be playing somewhere," Rivers said after the Chargers' final game.