Spanish side Valencia needs an unlikely comeback to advance to the Champions League quarterfinals, and will need to do so without the support of its home fans.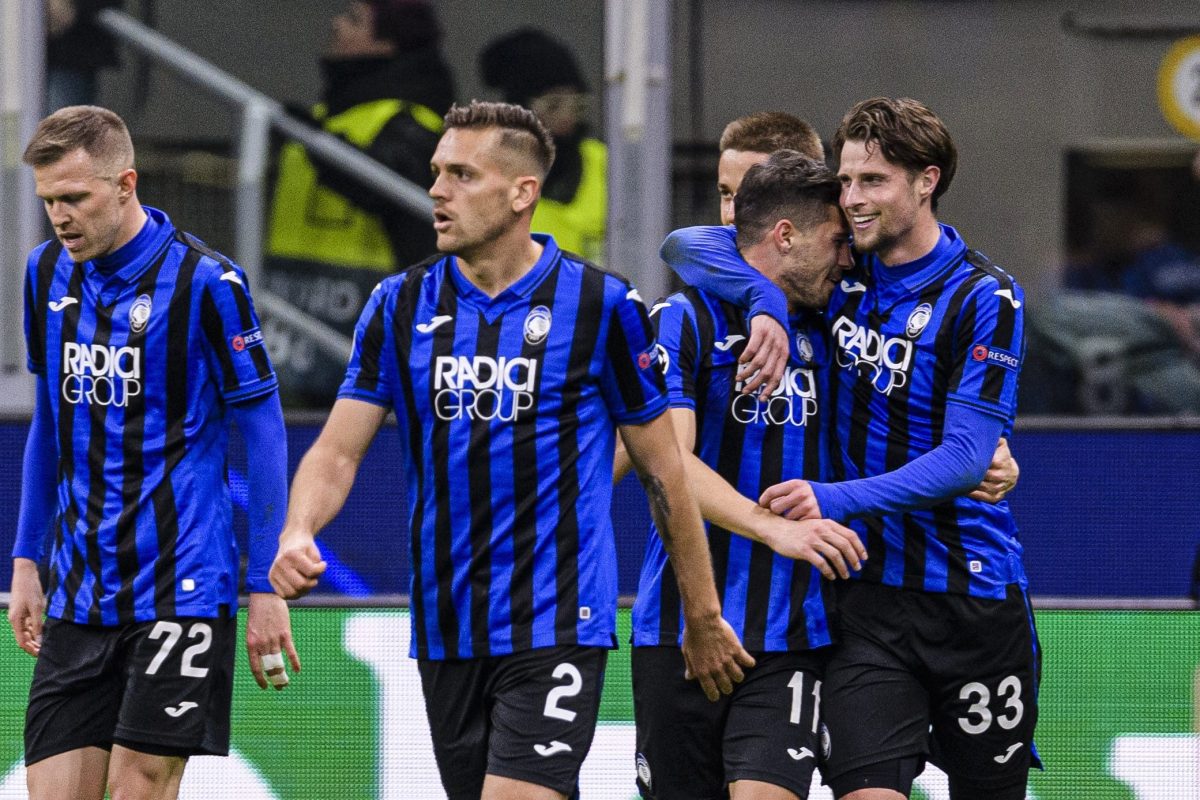 Atalanta leads Valencia 4-1 heading into the second leg of their round of 16 clash. The teams will compete in an empty stadium as part of the ongoing response to the coronavirus outbreak.
Valencia Keeping Fans Away Due to Coronavirus Threat
Valencia has been on high alert since a journalist who attended the first leg of the Champions League encounter in Italy on Feb. 19 contracted COVID-19. Since that time, team members haven't met with the media, and other non-sports activities have been canceled.
As is the case with other sporting events around the world, officials are taking a safe-rather-than-sorry approach to the Champions League matchup. Valencia captain Dani Parejo expressed frustration with what he sees as an inconsistent approach.
"I am the first to be concerned about the crisis and that is why I am also first to feel indignant when I see the measures taken are not consistent," Parejo told reporters. "If it's dangerous for people to attend [Valencia stadium] Mestalla, it's also dangerous at the Parc des Princes, at Anfield, at the Red Bull Arena, at the Etihad, at Camp Nou, at the Allianz in Turin and at the Allianz in Munich."
Atalanta also holds some disadvantages heading into the second leg. Significantly, the club has only been able to play one game since the first leg, winning 7-2 at Lecce in southern Italy. On Monday, all sporting events in Italy were canceled until at least April 3 in response to the coronavirus.
"Being here [in Spain] is like being at home a month ago," Atalanta manager Gian Piero Gasperini told reporters. "We need to make assessments in terms of health, but also from a social point of view: playing behind closed doors, like yesterday, even in a context that nobody likes, could be of comfort to the people locked up in the house. However, the priority remains the health of the people."
The three-goal gap gives Atalanta a massive advantage heading into the second leg. FanDuel Sportsbook sees the Italian side as the -3000 favorite to advance past Valencia (+790).
Leipzig Allowing Spectators for Tottenham Clash
Tensions are slightly lower for the other Champions League match. RB Leipzig hosts Tottenham Hotspur, with the German side holding a 1-0 lead heading into its home leg. Local officials confirmed Monday that fans will be able to attend the game, with the fact that Tottenham comes from the UK and not a higher-risk nation being a key factor in that decision.
That means that Spurs can focus on trying to overcome the one-goal deficit. Manager Jose Mourinho promised fans that he would bring trophies back to Tottenham – though he isn't guaranteeing that it will happen in this season's Champions League. Spurs face an even tougher challenge due to a rash of injuries to key players, including Harry Kane and Heung min-Son.
"We go with everything we have," Mourinho told reporters. How can you score two minimum without Kane, Son, Bergwijn? But there are many ways to score goals. Even a Leipzig player can do what Antonio Rudiger did and score for us."
Those injuries have made Tottenham a decided underdog to qualify for the quarterfinals. Leipzig stands as the -950 favorite to go through, with Spurs at +470 to advance.