Bayern Munich hosts Liverpool and Barcelona will take on Lyon on Wednesday in the second leg of their Round of 16 Champions League matchups.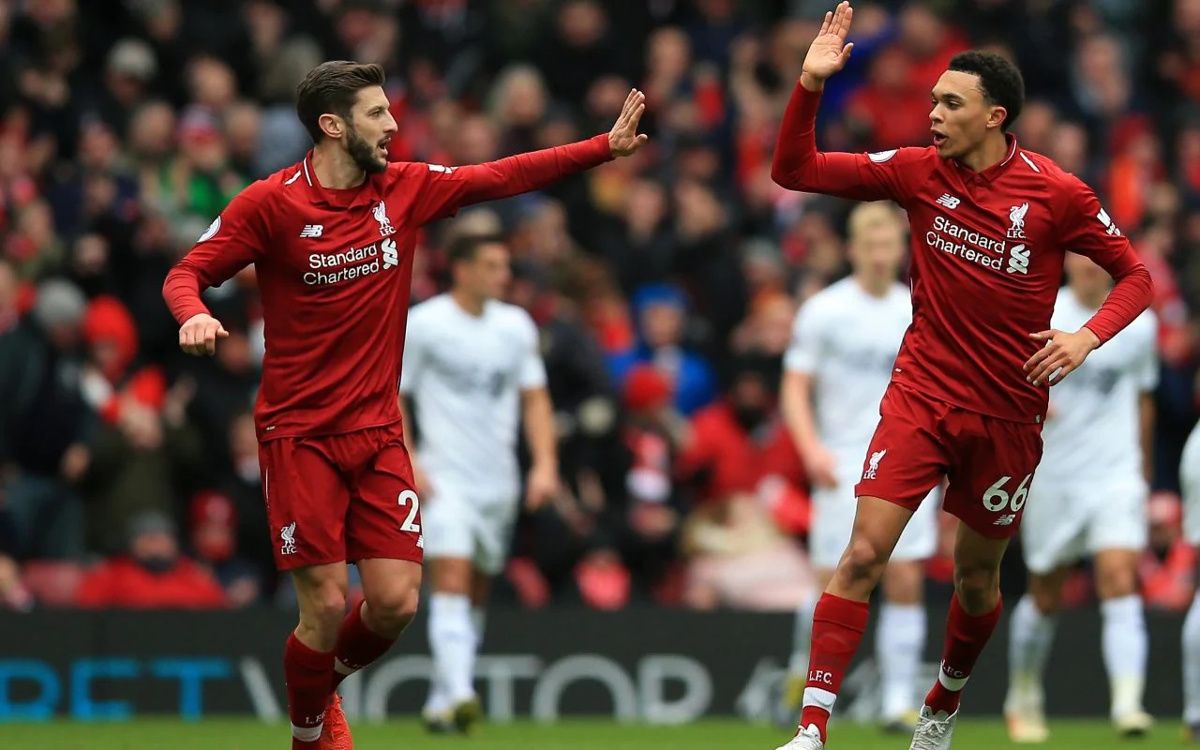 All four teams failed to score in the first leg, meaning that a single goal could send any of them through to the quarterfinals.
Klopp: We Need to Be 'Exceptional'
If Liverpool wants to repeat their run to the final, they'll have to find a way to advance on the road in Munich, something that Reds manager Jurgen Klopp believes will take an extraordinary effort from his side.
"We are strong enough to give them a proper game and that's the only thing you can expect in a situation like that, in a good situation," Klopp told LiverpoolFC.com. "If we are at our best, we can be exceptional. But we have to be, actually – if we play a normal game there we have no chance and then we should go out."
Liverpool are also struggling with a tighter schedule than Bayern. While the German leaders had a Saturday afternoon game last weekend, Liverpool didn't play Burnley until Sunday, a timing that was determined by TV coverage decisions made in January – meaning league officials gave no help to one of England's top teams by making them play as late in the weekend as possible.
"I don't think anyone at the Premier League thinks about that," Klopp told reporters before the Burnley match. "It's not about us making excuses, because we don't. We accept how it is but somebody else has to think about that. Somebody else who makes the decisions."
Bayern in Good Form
Bayern, meanwhile, have retaken the slightest of leads on goal differential over Dortmund in the Bundesliga, having won three straight matches since their first leg draw against Liverpool. That success has the team feeling confident heading into the second leg.
"We have respect, but no fear," Bayern sporting director Hasan Salihamidzic told reporters about Liverpool's visit.
Bayern Munich is considered more likely to win the match, but with Liverpool also set to advance on away goals with a scoring draw, oddsmakers believe the two sides have virtually equal chances of going through. Bookmaker Ladbrokes has the chances dead even, with both sides given 10/11 odds of advancement.
Barcelona Favored to Advance Past Lyon
The match between Barcelona and Lyon is similarly balanced, with one goal potentially allowing either side to move on in the Champions League. But in this case, the Spanish hosts are heavily favored to take care of business at home.
Still, with the scoreline even, there's plenty of danger for Barcelona, something defender Jordi Alba pointed out after extending his contract with the club on Monday.
"Real Madrid were everyone's favorites but Ajax deservedly went through. Manchester United, too," Alba said, speaking to last week's Champions League upsets. "We have to focus on being completely focused and being at our best [against Lyon]."
Barcelona is a 1/5 favorite to move on to the quarterfinals, while Lyon is given 10/3 odds of going through.