Real Madrid will continue its run towards a fourth straight Champions League title on Wednesday, as the Spanish side travels to Amsterdam to take on Ajax.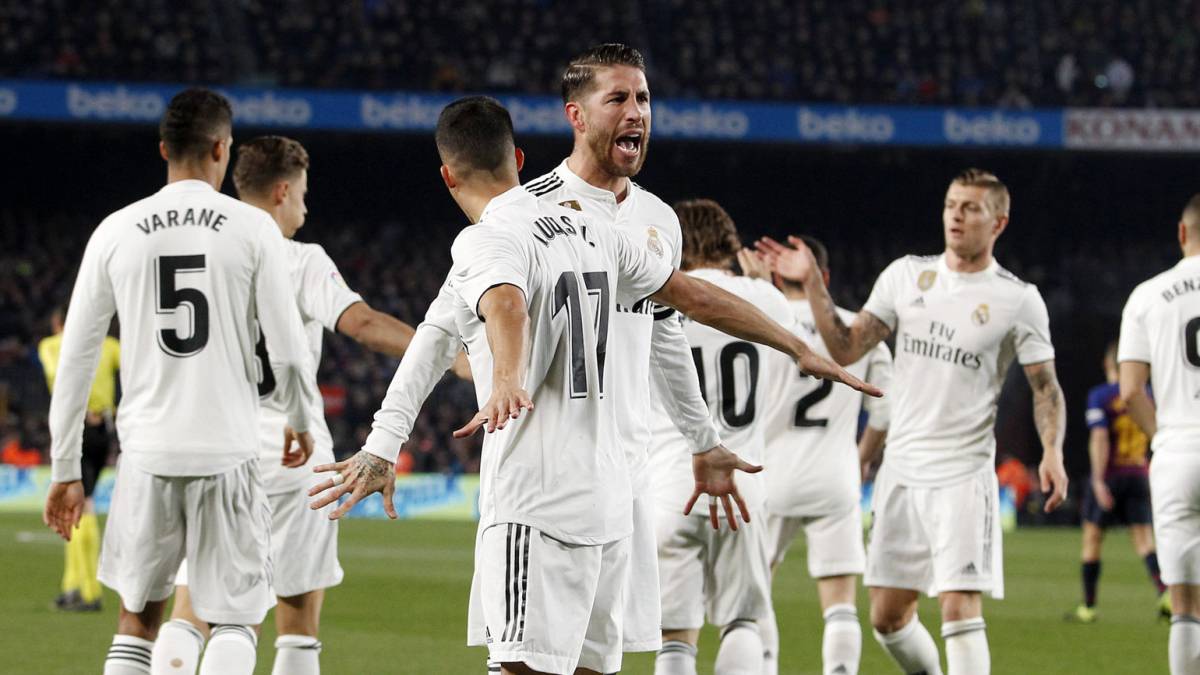 Wednesday will also see Tottenham Hotspur start its knockout stage campaign, as the English club will host Borussia Dortmund in the first leg of their Round of 16 clash.
Real Chasing Fourth Straight Title
Real is the three-time defending Champions League winner, and is certainly among the teams given a realistic chance to claim the crown this season. But the three championship squads were centered around Cristiano Ronaldo, who moved to Juventus in the offseason.
Still, Real – currently second in La Liga behind Barcelona – has a deep and talented team that nobody will take lightly. And even if the soccer world doesn't seem them as the team to beat this year, goalkeeper Thibaut Courtois believes that they can add another trophy for the club.
"When Real Madrid play, it is to win everything," Courtois said during a pre-match press conference. "If you ask who the favorites are, almost all of the players will say Real Madrid. We have a great team and we have the necessary experience. But there are other very strong teams and we have to go little by little. And first comes Ajax."
Ajax Has History of European Success
Ajax also comes into the match in second place in their domestic competition behind PSV Eindhoven. While the club may not have the current pedigree of a club like Real Madrid, Ajax is a team that is steeped in history, having won three consecutive European Cups of their own from 1971 through 1973.
It also famously won the Champions League in 1995. Former Ajax player and manager Louis Van Gaal – who was on the 1972-73 team, and was manager for the 1995 squad – believes the club is on the way back to being one of the top teams in Europe.
"This Ajax side is almost as good as the one in 1995," Van Gaal told Panenka. "I continue to believe that they can win a Champions League again, although it's still early."
Ajax presents a formidable challenge for any opponent, but oddsmakers expect Real Madrid to handle them even in the Netherlands. William Hill has Real as a 10/11 favorite to win the match, as well as a 2/9 pick to advance on aggregate over the two-leg tie.
Tottenham, Dortmund Both Missing Key Players
The outcome is far less certain when it comes to Wednesday's other matchup. Tottenham (11/10) may be given the advantage in the first leg at home, but Spurs know they have plenty of work to do to get by Dortmund (27/10).
"We know a good result in the home fixture is always helpful if you have to go to a tough place like Dortmund," Tottenham defender Jan Vertonghen said during a press conference. "But we can beat anyone."
Dortmund will have to deal with the loss of captain Marco Reus, as the forward suffered a thigh injury last Tuesday. It is expected that 18-year-old Jadon Sancho will take his place in the lineup. That may feel like welcome news from Tottenham's perspective, as the English side will be missing Harry Kane for the match as well.
The Champions League Round of 16 began on Tuesday, when PSG scored a 2-0 win at Manchester United, while Roma held on at home for a 2-1 win over Porto behind two second-half goals from Nicolo Zaniolo.
Manchester City (3/1), Barcelona (4/1), and PSG (5/1) are considered the top contenders for the Champions League title, ahead of other contenders like Juventus (7/1), Liverpool (9/1), and Real Madrid (10/1).