Paris Saint-Germain came home with a three-goal lead on Wednesday for the second leg of its Champions League Round of 16 battle against Barcelona.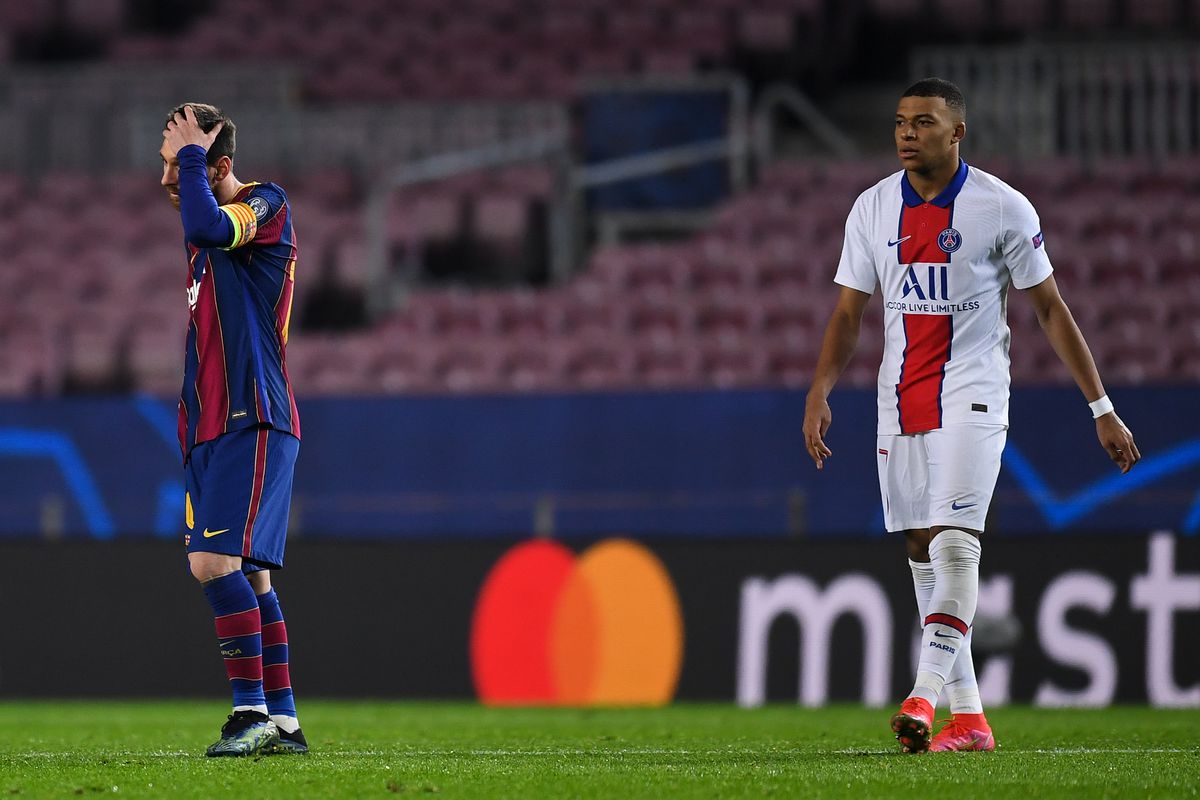 PSG won the first leg 4-1 back in February, giving the French side a stranglehold on qualification for the quarterfinals.
PSG unconcerned about another Barca comeback
FanDuel Sportsbook now rates PSG as a -4500 favorite to advance in the Champions League over Barca (+870). But while Barcelona would need to pull off a miracle to overturn the first leg, it has happened before. Barca beat PSG 6-1 in the second leg of a 2017 Round of 16 clash to erase a four-goal deficit.
PSG manage Mauricio Pochettino says his team isn't concerned about that collapse and will remain focused on the task ahead of them.
"We just have to try to win the game to get to the next round, and that's what we'll try to do from the first minute," Pochettino told reporters. "There's (sic) still 90 minutes to play and we have to be consistent throughout the game, and imagine that we are starting the tie at 0-0."
---
Champions League Odds (via FanDuel Sportsbook)
Paris Saint-Germain: +135
Draw: +290
Barcelona: +170
Liverpool: +145
Draw: +250
RB Leipzig: +180
---
Meanwhile, those same memories have Barcelona dreaming of another epic comeback. And with Lionel Messi in the lineup, Barca manager Ronald Koeman says there's still hope for his side.
"If Leo is capable of playing one of his best games, everything is possible," Koeman said at his pre-match press conference. "But he can't be the only one at the top of his game, everyone needs to be. We also have to have some luck and make sure we take our chances, and are as effective in front of goal as possible."
Liverpool looks to Champions League to salvage season
Liverpool comes into its second leg with a slightly less commanding lead. However, they still hold a 2-0 advantage over RB Leipzig in their Champions League matchup, and will play the second leg at home at Anfield.
Liverpool lost five of its last six Premier League games, while Leipzig has won six straight Bundesliga matches. With Liverpool out of the EPL title race, the Champions League has become critical for the club to enjoy a successful season, and coach Jurgen Klopp says his squad must play well to maintain its lead.
"We've been in this game long enough to know we are not qualified yet, we are not there yet," Klopp told reporters. "It's just about finding a way in the match to get the result that you need. And that's what we are going to work on."
Meanwhile, Leipzig manager Julian Nagelsmann says Liverpool's recent results mean nothing when it comes to Champions League play.
"It is not important that Liverpool lost against Everton or Fulham," Nagelsmann said at a news conference. "We have the necessary respect for them as we lost the first game. We will do everything we can not to lose the second leg."
FanDuel lists Liverpool as the -950 favorite to advance, with RB Leipzig at +470 to complete a second-leg comeback.