Manchester City and Liverpool have emerged as the favorites to win the Champions League, as all four English sides are still alive heading into the knockout rounds of the competition.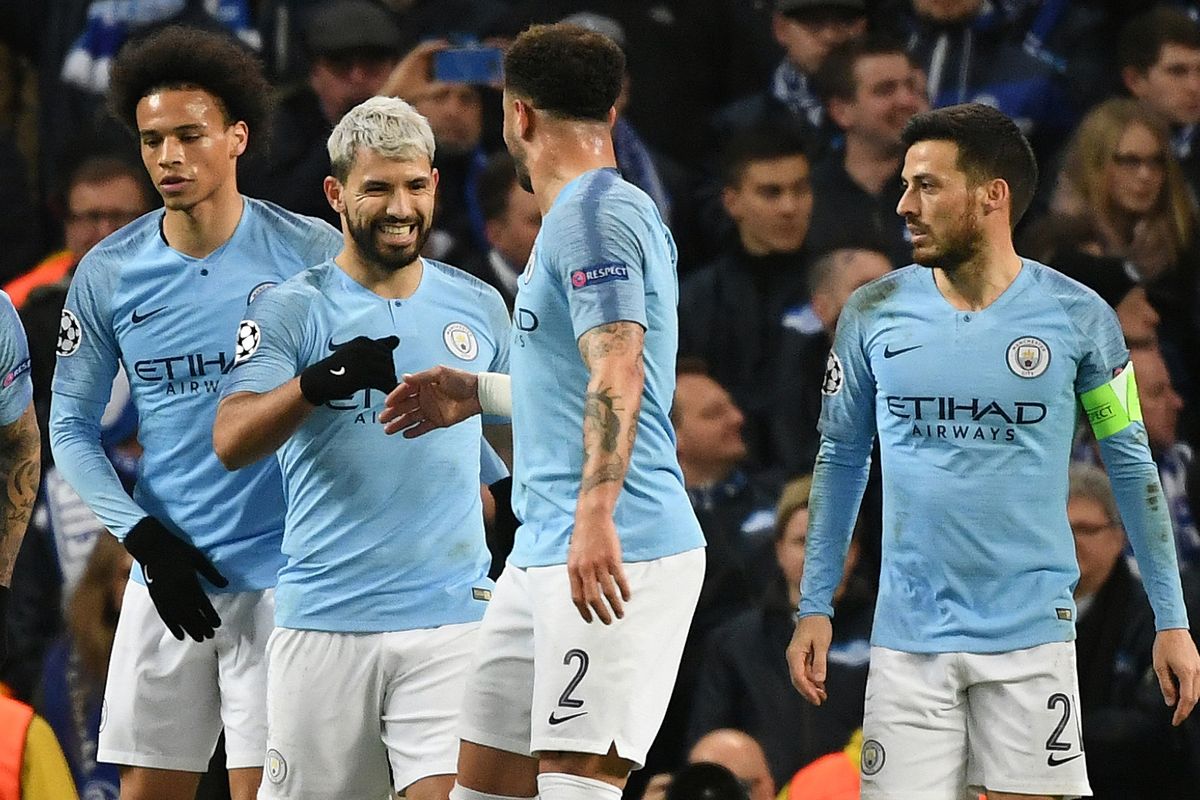 FanDuel Sportsbook lists Man City as the +280 overall favorite to win the tournament, with Liverpool second choice at +500.
Champions League Dominated by Big Five Leagues
Behind those two English sides are a variety of European powerhouses, including Barcelona (+650), Bayern Munich (+800), Paris Saint-Germain (+800), and Juventus (+1300).
One of the biggest stories of the Champions League so far has been the consolidation of power amongst the largest European leagues. This has been a trend for some time, but even last year's competition saw Porto and Ajax reach the knockout rounds to add some variety to the tournament, with Ajax making it all the way to the semifinals.
This time around, only five nations are represented in the Round of 16: England, France, Germany, Italy, and Spain. England and Spain each got all four of their Champions League entries into the knockout stage, while Italy and Germany have three teams each. PSG and Lyon are representing France's Ligue 1.
That means there are no true outsiders remaining in this year's competition, though some of the clubs that went through would be considered relative minnows. Clubs like Lyon (+9000), Atalanta (+10000) and Valencia (+10000) are given very little hope of making a deep run. Even last year's runner up, Tottenham Hotspur (+2900), is a relative long shot given the level of competition.
Monday Draw Could Shift Fortunes
With many of the pools going to form, the top teams should be able to avoid each other for at least one round. Group winners will all be seeded for the Round of 16, and will also be prohibited from playing another team from their national association, though those protections will go away for the quarterfinals.
---
Champions League Odds
Manchester City (+280)
Liverpool (+500)
Barcelona (+650)
Bayern Munich (+800)
Paris Saint-Germain (+800)
Juventus (+1300)
Real Madrid (+1600)
Atletico Madrid (+2400)
Tottenham (+2900)
Chelsea (+3600)
RB Leipzig (+4400)
Dortmund (+5000)
Napoli (+5000)
Lyon (+9000)
Atalanta (+10000)
Valencia (+10000)
Odds via FanDuel Sportsbook
---
Man City, Liverpool, PSG, Bayern Munich, Barcelona, and Juventus all won their groups, and won't have to worry about meeting each other when the draw is announced on Monday. The most dangerous teams sitting in the unseeded side of the draw are likely the Spanish pair of Real Madrid (+1600) and Atletico Madrid (+2400), who – along with Tottenham and Chelsea (+3600) – are capable of giving any of the top teams a run over a two-leg match. The Champions League odds will likely shift again following Monday's draw, particularly for those teams that get a relatively easy first-round pairing.
Meanwhile, some of the teams that crashed out of the Champions League group stage in third place will now have the opportunity to make noise in the second-tier, Europa League competition. While Manchester United (+600) is the favorite to win that competition, teams like Inter Milan (+700), Ajax (+1100), and Red Bull Salzburg (+1600) will be considered top-tier contenders after narrowly missing out on the Champions League knockout phase.