Liverpool must overcome a one-goal deficit at Anfield against Atletico Madrid if it hopes to move on to the quarterfinals and keep its hopes of a second straight Champions League title alive.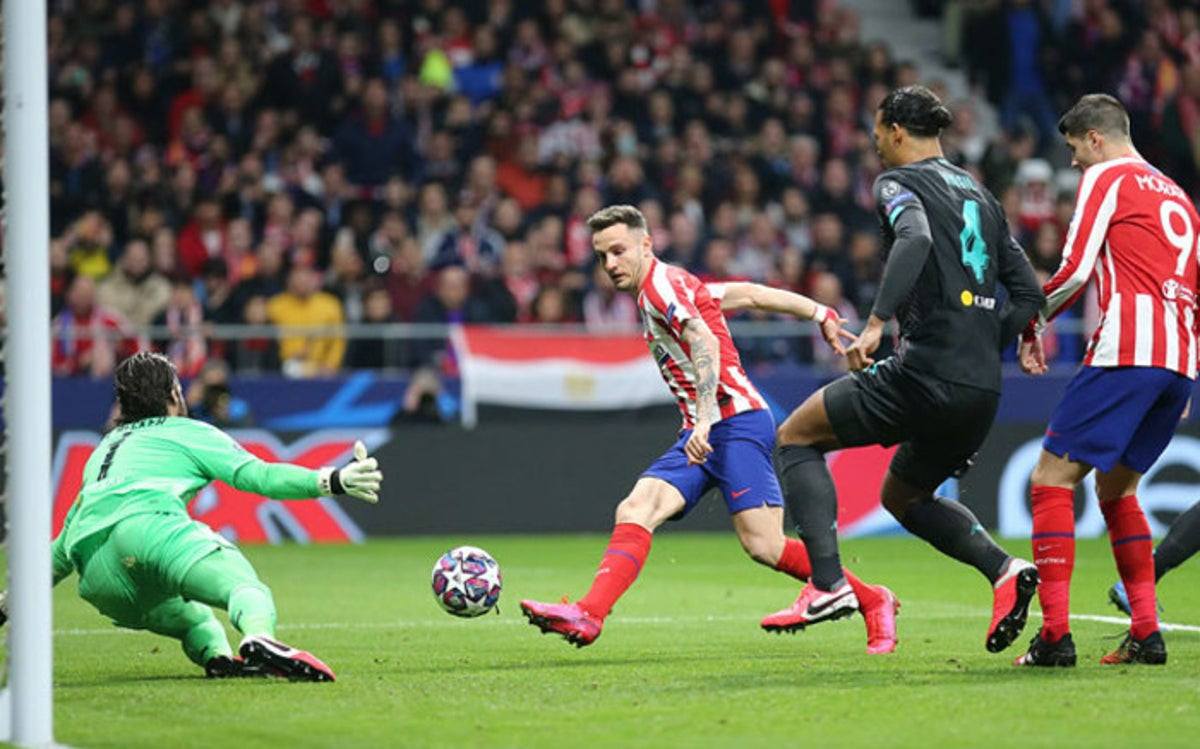 Atletico scored the only goal back in Spain, giving it a slight edge heading into the second leg of the round of 16.
Klopp, Simeone: Expect More of the Same in Second Leg
Liverpool manager Jurgen Klopp criticized Atletico's tactics in the first leg of the Champions League clash, saying that the opposing players were targeting striker Sadio Mane in the hopes of provoking a second yellow card and getting him sent off. Klopp responded by taking Mane out of the game to avoid the penalty and has talked to his team, warning them that Atletico might try the same thing again.
"We spoke about that already, but we will probably mention it again," Klopp told reporters. "In a similar situation in the second game, I probably wouldn't do the same, but in the first game, it is not over in that moment. We are 1-0 down, yes, but with 10 players you have much less of a chance to fight back."
Meanwhile, Atletico manager Diego Simeone says that his side will try to keep things simple and carry the same gameplan into Anfield that worked at home three weeks earlier.
"Whether we can vary how we play, Liverpool will know pretty clearly how we are going to play," Simeone said at his press conference. "They know pretty much what are tactics are going to be going into the game after being here for eight years. If we start well, we have to keep it up."
Liverpool comes into the second leg as a favorite to win the match, but Atletico still has a slight edge when it comes to going through to the next round. FanDuel Sportsbook rates the Madrid side as the -146 pick to reach the quarterfinals, with Liverpool at +104 to fight back and move on.
PSG Hosts Champions League Match Behind Closed Doors
The other Champions League round of 16 matchup on Wednesday should have a very different atmosphere. Paris police announced Monday that Paris Saint-Germain will host Borussia Dortmund, but that it will be a closed-door match with no fans in attendance.
French sports minister Roxana Maracineanu has decreed that all professional soccer matches will take place either behind closed doors or with fewer than 1,000 spectators in attendance until at least April 15 to help combat the coronavirus. In Spain, Valencia hosted Atalanta in an empty stadium for their Champions League game.
PSG fans did receive some good news on Tuesday, as Kylian Mbappe's coronavirus test came back negative, according to ESPN. Mbappe has been suffering from a sore throat, prompting the test. Mbappe may still sit out Wednesday's game due to illness.
Dortmund leads the Champions League clash 2-1, but PSG retains hope thanks to their all-important away goal. Dortmund (-148) still has the edge, however, with FanDuel regarding PSG (+106) as the underdog, perhaps in part because their home-field advantage will be diminished in an empty arena.