It's still relatively early in the Champions League group stage, but Inter Milan may already feel like they need a result – and perhaps even a full three points – as it hosts Dortmund on Wednesday.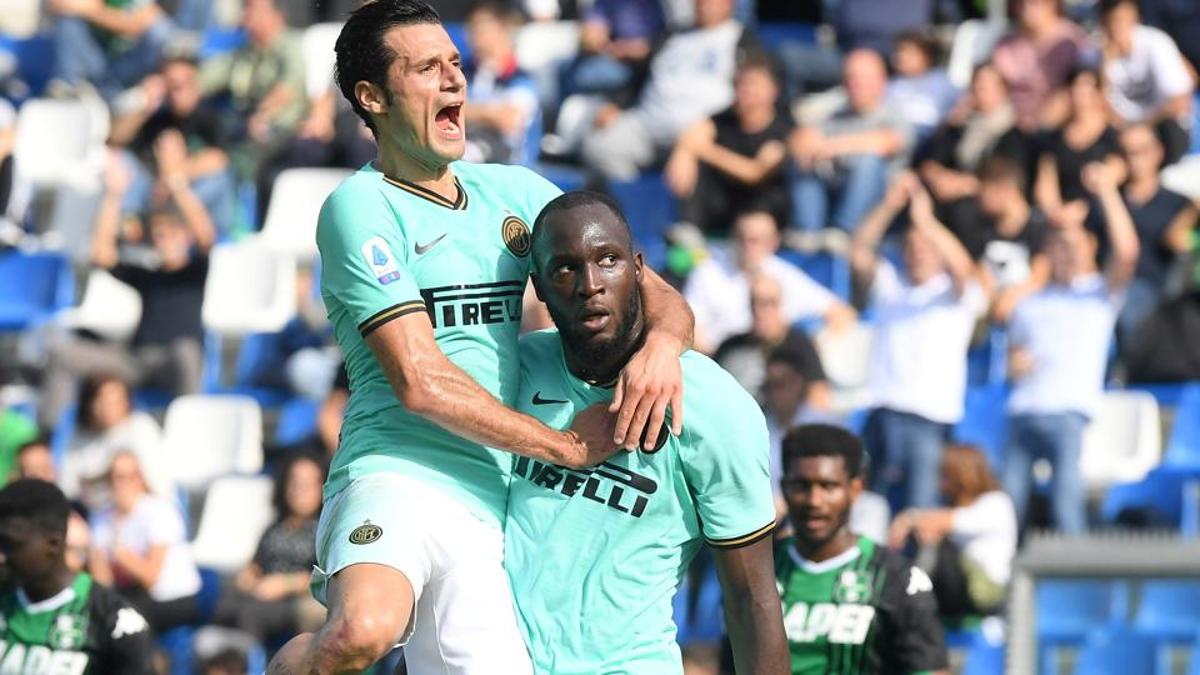 Inter is currently sitting in last place in Group F with just one point from its first two matches, while Dortmund and Barcelona share the lead on four points.
Conte: Don't Call It a Final
That means that a win for Inter at home would put them right back in position to advance through to the Champions League knockout stages. On the other hand, a home loss would be disastrous for their chances of going through.
That has led some in the Italian media to say that this game is essentially a final for Inter. But while manager Antonio Conte is willing to admit that this match is important, he doesn't want to oversell it at this early stage in the competition.
"To talk about this as already a final seems exaggerated," Conte told reporters. "It's certainly an important game against a strong team, but it's still just a game. We need to win, but finals arrive later."
Inter is the favorite at home, but nobody thinks it will be easy to dismiss Dortmund by any means. At FanDuel Sportsbook, Inter is a +125 pick to get the win, while Dortmund is listed at +210 and a draw can be backed at +250, showing that all three results are certainly in play.
Lampard Rejects Chelsea Comparisons to Ajax
One of Wednesday's more intriguing Champions League matches sees Chelsea (+190) travel to the Netherlands to take on Ajax (+135). The two sides have drawn comparisons to each other heading into the match, as Chelsea seems to be following the same path that has brought so much success to Ajax in recent years, including an increasing reliance on academy players and the use of former greats on its coaching staff.
---
Wednesday Champions League Odds
Ajax (+130) vs. Chelsea (+190)
RB Leipzig (-165) vs. Zenit St. Petersburg (+450)
Slavia Prague (+650) vs. Barcelona (-260)
Inter Milan (+120) vs. Dortmund (+220)
Genk (+850) vs. Liverpool (-360)
Benfica (+115) vs. Lyon (+220)
Red Bull Salzburg (+165) vs. Napoli (+145)
Lille (+165) vs. Valencia (+170)
Odds via FanDuel Sportsbook
---
Chelsea manager Frank Lampard says that he sees the resemblance, but doesn't think his club is worthy of comparison to the Dutch club just yet.
"We've got a long way to go to claim the similarities but I think pride in the short term, yes," Lampard told reporters. "We are at a place here [Ajax] that is steeped in history of bringing young players through, creating great teams with groups of young players over the years. We have a long way to go to do that."
Defending champions Liverpool (-360) are also in action on Wednesday, as they will head to Belgium to play Genk (+850). Liverpool will be looking to rebound slightly from a shaky performance at Manchester United in EPL play on Sunday, and are heavily favored to do so against what should be an overmatched opponent.
---
Tuesday Champions League Results
Shakhtar Donetsk 2-2 Dinamo Zagreb
Atletico Madrid 1-0 Bayer
Manchester City 5-1 Atalanta
Galatasaray 0-1 Real Madrid
Olympiacos 2-3 Bayern Munich
Club Brugge 0-5 Paris Saint-Germain
Tottenham 5-0 Red Star Belgrade
Juventus 2-1 Lokomotiv Moscow
---
Tuesday's Champions League action featured few surprises, with favorites grabbing wins as seven of the eight matches ended with decisive results. That doesn't mean that there weren't some challenges along the way however: Manchester City fell behind 1-0 to Atalanta before reeling off five straight goals to grab a comfortable win, while Juventus needed two second half goals by Paulo Dybala – which came within three minutes of each other – to come back and beat Lokomotiv Moscow.