Paris Saint-Germain reached the final of last season's Champions League, but faces a tough road back, beginning with a clash against Spanish powerhouse Barcelona in the Round of 16.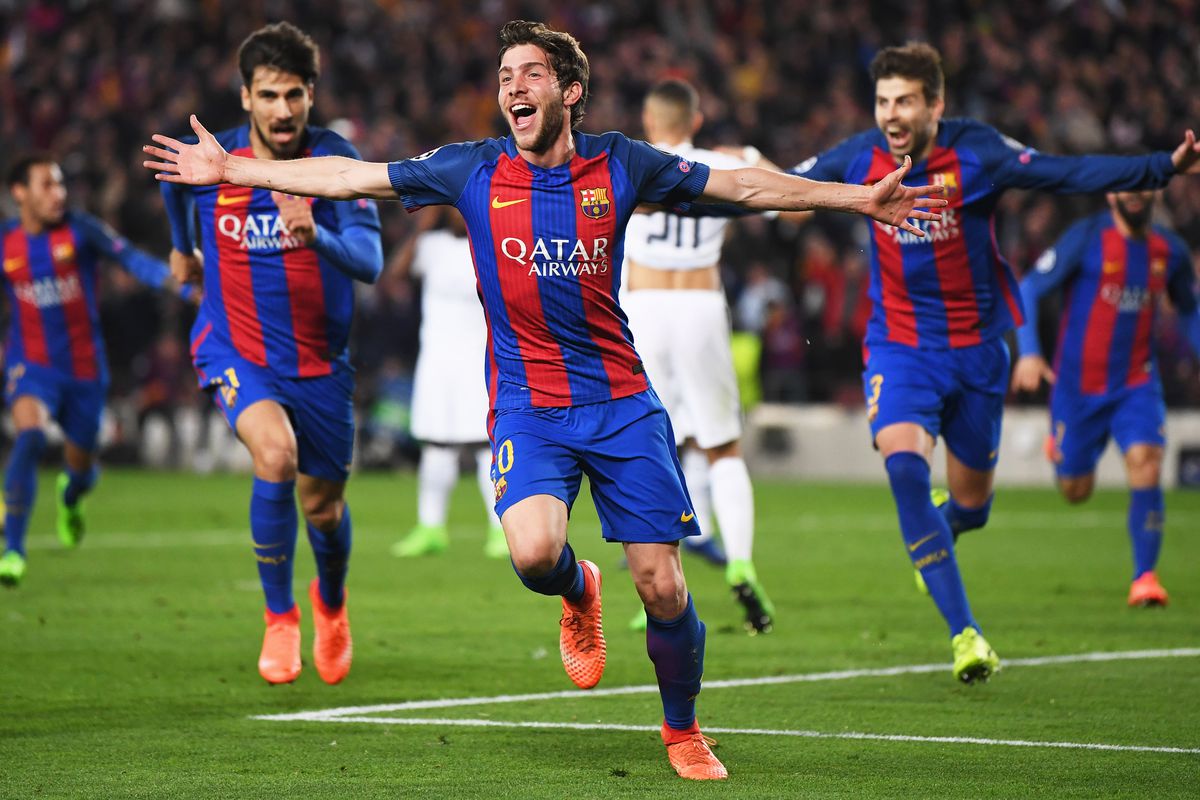 Monday's Champions League Draw determined the eight, first-round knockout stage matchups, with the first leg of each clash coming in February.
PSG Favored Over Barcelona in Marquee Matchup
UEFA seeded the eight group stage winners, meaning they couldn't play each other in the Round of 16. That suited top contenders like defending champion Bayern Munich, Premier League champion Liverpool, Italian champion Juventus, La Liga winner Real Madrid, PSG, and others.
Still, with only 16 of Europe's best teams remaining in the Champions League, there were bound to be some tough matchups. The clash between Barcelona and PSG stands out as a particularly striking example.
---
Champions League Draw (Round of 16)
Borussia Monchengladbach
Manchester City
Lazio
Bayern Munich
Atletico Madrid
Chelsea
RB Leipzig
Liverpool
Porto
Juventus
Barcelona
Paris Saint-Germain
Sevilla
Borussia Dortmund
Atalanta
Real Madrid
---
The battle will pit superstars Lionel Messi and Neymar against each other, with one of them destined for an early knockout. While this easily could have passed for a Champions League semifinal tilt, PSG stands as the clear favorite. The French side is a +1100 pick to win the tournament, according to FanDuel Sportsbook, while Barcelona sits at +1800, as this rough starting parting no doubt diminishes their chances.
Defending champions Bayern Munich face a more typical Round of 16 challenge against Lazio. The Italian side reached the knockout phase of the Champions League for the first time since the 1999-2000 season and would need a miracle to outplay the German juggernaut over two legs. Bayern stands as the +260 favorite to win the Champions League, while Lazio (+10000) faces some of the longest odds in the field.
Lampard: Champions League Draw Always Tough
One of the most interesting Round of 16 matchups pits two dark horse contenders against each other, as Chelsea (+1600) faces Atletico Madrid (+1600). While Chelsea is developing into an exceptionally strong squad, it remains to be seen whether they're ready to take the European leap just yet. This rematch of the 2014 Champions League semifinal should serve as a measuring stick for Frank Lampard's team.
"I think most people will say it's the toughest draw we could've had when you go on current form, how they're doing in La Liga, European experience, quality of the team and players," Lampard told reporters. "On the other hand, I think all draws are difficult in the Champions League. We have to have belief in ourselves when that game comes round. We're going to have to try to beat these sort of teams if we want to win the Champions League, so it is what it is."
Other matchups in the Round of 16 include Liverpool taking on RB Leipzig, Juventus squaring off against Porto, and Manchester City matching up with German side Borussia Monchengladbach.
In total, Germany and Spain led the way into the Champions League knockout stages, with each country qualifying four teams. England and Italy each boast three teams in the round of 16, while one club each qualified from France and Portugal.