Chelsea finds itself in a game it cannot afford to lose on Wednesday, as the English side's hopes of advancing in the Champions League could hang in the balance when it travels to Valencia.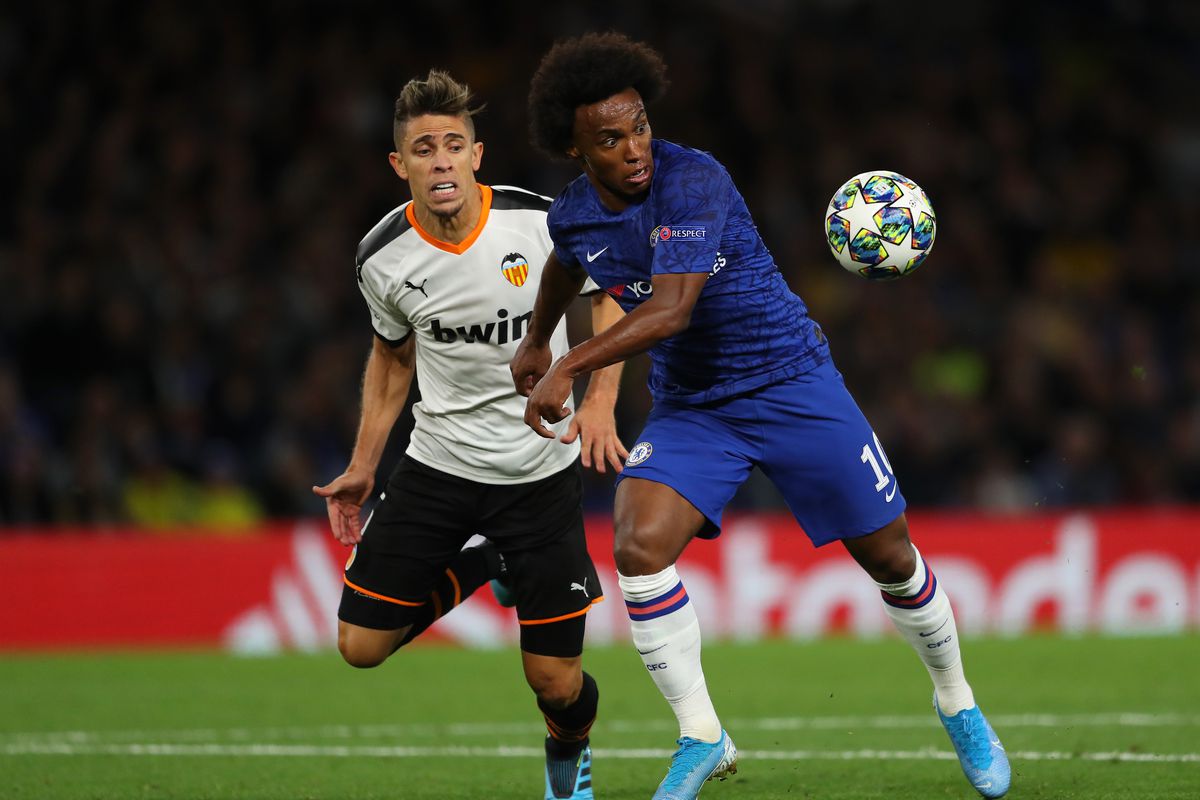 Chelsea and Valencia are each on seven points with two more matches to play in Group H, putting them in a three-way tie atop the pool along with Dutch side Ajax.
Lampard: Chelsea in 'Must Not Lose' Position
Only two of those three teams will make it through to the Champions League knockout stage, making every remaining match critical. And while a draw would allow both teams to live another day, a loss would almost certainly leave that side in third place heading into the final matchday.
"I think it is a must not lose game," Chelsea manager Frank Lampard said at a press conference. "We have made up ground we lost against Valencia. It puts us in a difficult position if we lose."
Chelsea lost the first meeting against the Italian club in group stage play, falling 1-0 at home. Lampard says he thinks his squad will have learned and improved since that defeat.
"I don't think it was them being raw," Lampard said. "The major feeling after the first game was the lesson that if you sleep for one moment you can lose."
Chelsea is favored to get the win, though all three results appear to be in play. FanDuel Sportsbook has the Blues as a +100 favorite to get three points, with Valencia (+250) a fairly clear underdog at home.
Liverpool Will Go Through With Win
Liverpool finds itself in a stronger position than Chelsea, as the Reds sit atop Group E with nine points. But the defending Champions League winners have yet to qualify for the knockout rounds, and have a tough test at home versus Napoli on Wednesday.
The Italian side won the first match against Liverpool 2-0, but have been in disarray as of late. Napoli hasn't won in its last six matches, and have been mired in drama over players refusing a club order to travel to a training retreat.
According to Liverpool manager Jurgen Klopp, none of that makes Napoli any less dangerous.
They are a sensationally good football team," Klopp told reporters. "Yes, they haven't had good results in recent weeks…but they are not in Italy now, they are in Liverpool and maybe feel relief that they can play completely free."
Liverpool (-270) is widely expected to win at home over Napoli (+650), a result that would guarantee that the Premier League leaders go through to the Round of 16.
---
Wednesday Champions League Odds
Valencia (+250) vs. Chelsea (+100)
Zenit St. Petersburg (+125) vs. Lyon (+210)
Lille (+280) vs. Ajax (-115)
RB Leipzig (-210) vs. Benfica (+550)
Barcelona (-195) vs. Dortmund (+490)
Slavia Prague (+230) vs. Inter Milan (+115)
Liverpool (-260) vs. Napoli (+650)
Genk (+390) vs. Red Bull Salzburg (-175)
Odds via FanDuel Sportsbook
---
Another critical match between leaders will take place in Group F, where Barcelona hosts Borussia Dortmund. Barcelona leads the pool with eight points, but Dortmund is just behind with seven, Inter Milan still looms with four, and even Slavia Prague is in the hunt on two points.
While that means none of those sides can feel comfortable just yet, Barcelona manager Ernesto Valverde says he is happy with the position his team has put itself in.
"It's a very important match in terms of qualification – and for them too. If we win, we'll be top of the group and of course that's what we want," Valverde said at his pre-match press conference. "Any of the other three sides in the group would swap positions with us right now, but we are not underestimating Dortmund."