The first legs of the Champions League Round of 16 will wrap up on Wednesday, as Atletico Madrid plays host to Juventus and Manchester City travels to Germany to take on Schalke 04.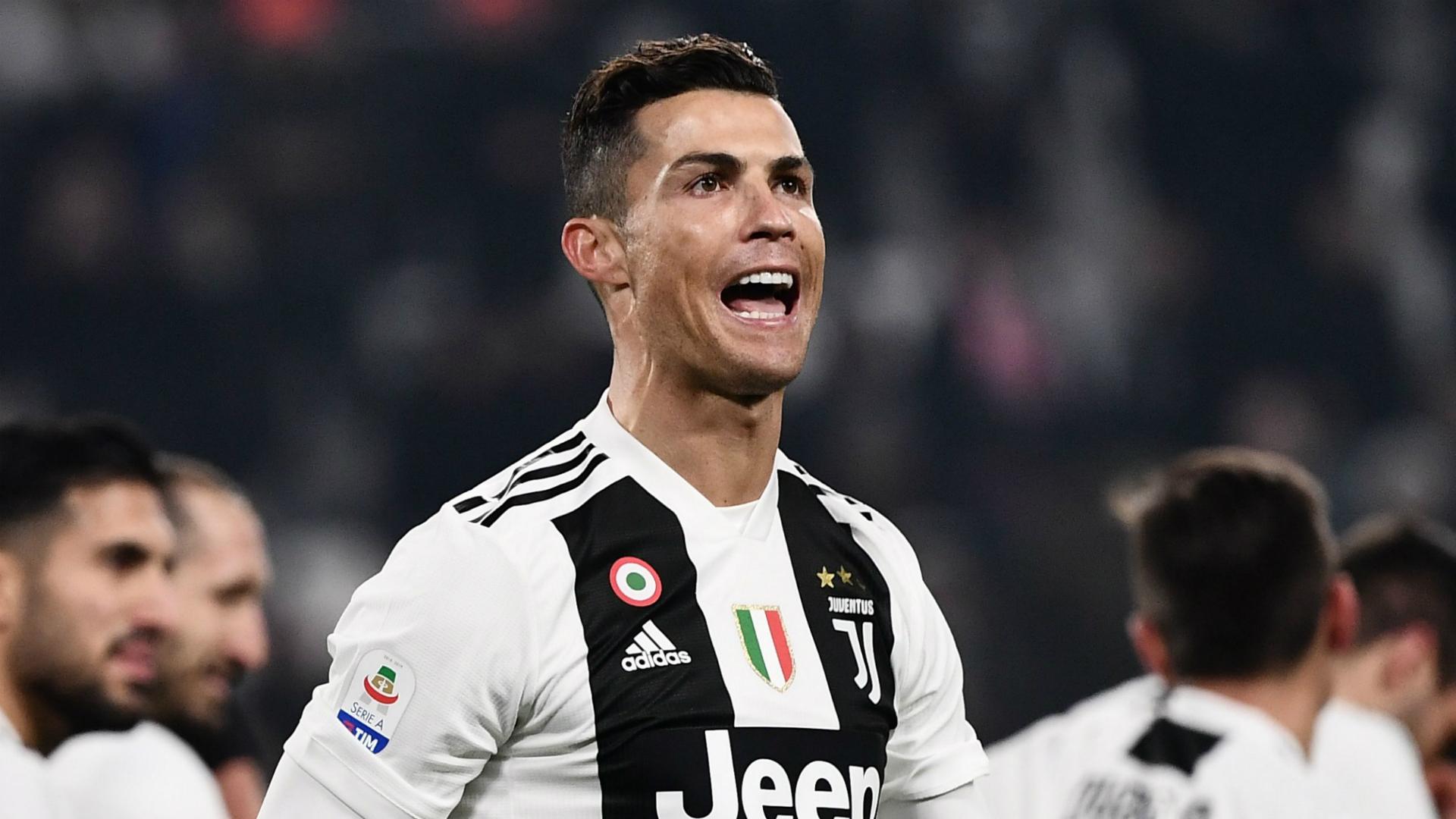 The matchup in Madrid promises to be closely watched, as the Italian champions are coming to Spain led by Cristiano Ronaldo, who formerly starred at Real Madrid – Atletico's crosstown rival.
Ronaldo Returns to Madrid
Ronaldo transferred from Real Madrid to Juventus last summer after winning the Champions League three straight times with the Spanish club. Now, the 34-year-old superstar will look to pick up a fourth straight European club title, this time with the top team in Italian soccer.
Ronaldo hasn't disappointed for Juventus so far, scoring 19 times in 24 Serie A matches, and adding a goal in the Champions League group stage.
Juventus manager Massimiliano Allegri has acknowledged that Ronaldo has pushed his team to the top of the list of contenders for the competition, but says there's no guarantee adding one generational talent will be enough to claim victory.
"You need to play well and be lucky," Allegri said in his pre-match news conference. "Having Ronaldo is definitely an advantage, but it is the team that has to play important games. Ronaldo is the best in the world, and you have more chances to win it with him, but you do not win automatically."
Atletico Will Test Juventus
Juventus will face a stiff challenge from Atletico, which currently sits second in La Liga. The Spanish club has made the Champions League final twice in the past five years, and while they may be underdogs to advance to the quarterfinals, everyone involved knows they have a fighting chance against Juventus.
"They have players of great quality and status. We have tools as well to take the game where we want to," Atletico manager Diego Simeone said in his pre-match press conference. "Both these teams have a 50 percent chance. Neither side has a greater advantage than the other."
Many oddsmakers appear to agree with that sentiment – at least for the first leg in Madrid. William Hill lists Juventus (9/5) as the slightest of favorites over Atletico (15/8), with some other European bookmakers offering identical 19/10 odds on all three outcomes, including a draw. Juventus does remain a 4/9 favorite to advance at the end of the two-leg tie, however.
City Heavily Favored Over Schalke
Manchester City is expecting less of a challenge as they travel to Germany to take on Schalke 04. While City is in the middle of a tight race for the EPL title, Schalke has slipped to a disappointing 14th in the Bundesliga. Still, the German side is heading into the match with the belief that they can cause City trouble.
"There is nothing like a knockout match in the Champions League against a team that is one of the best in the world," Schalke manager Domenico Tedesco said at a press conference. "Manchester City are a very strong team, we will need a red-letter day and have to give it our all."
City are still in the running for a quadruple this year, as they are alive not only in the Champions League and EPL, but also for the FA Cup and the Carabao Cup. But winning all four might be nearly impossible, according to City midfielder Kevin De Bruyne.
"The goal is to win every game and the further you progress, you want to win the next game," De Bruyne said. "You cannot say at the beginning we are going to win four."
City isn't expected to have much difficulty on Wednesday. Even as the away side, they are a 3/10 favorite to claim a victory in Germany, and a massive 1/20 pick to advance through to the quarterfinals after two legs are played.