American grandmaster Wesley So was one game away from beating World Chess Champion Magnus Carlsen for a third time in a Champions Chess Tour final on Monday, but Carlsen fought back to finally get one over on his rival and win the FTX Crypto Cup final.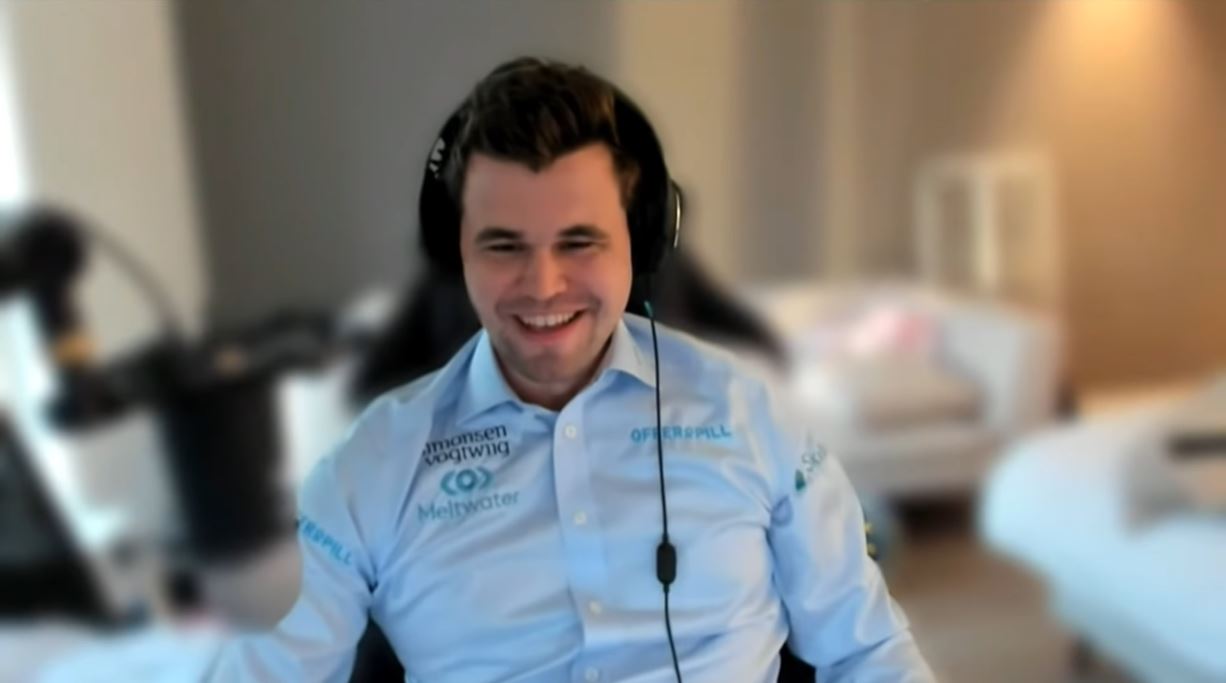 Carlsen earned a guaranteed spot in the Tour Final by winning the major while also extending his lead in the Champions Chess Tour standings.
Carlsen outlasts So in Armageddon
So and Carlsen played tightly through both of their sets. On Sunday, Carlsen won the first game with Black, only to watch So score in his second try with White to level the set, which ended 2-2. Monday's second set started with the two players trading wins with the white pieces before the final two games ended in draws for another 2-2 tie.
That sent the final to blitz tiebreakers. In the first game, So trapped Carlsen's queen to gain a decisive advantage, then converted the endgame to take a quick lead. Carlsen then had to win with Black to keep the match alive. So achieved equality out of the opening, but Carlsen managed to squeeze out an advantage from the position. While So fought on, a passed pawn gave Carlsen a clear edge, and one final mistake doomed the American.
That set up an Armageddon matchup for the Crypto Cup title. So took Black, needing only a draw to claim victory. But it was Carlsen who built a winning advantage this time, finally forcing So's resignation as he ran out of time in a losing position.
YES!! YES!! YESSS!! pic.twitter.com/KgSfUEH2wE

— Magnus Carlsen (@MagnusCarlsen) May 31, 2021
"I came back five times when I needed it, and I also lost twice," Carlsen said after his win. "It's absolutely insane. I am just so happy to have pulled through. It's a massive, massive relief."
Carlsen picked up the $60,000 first prize along with a 0.6 Bitcoin bonus worth approximately $22,000. With the added cryptocurrency, the FTX Crypto Cup boasted the largest prize pool of any online chess tournament.
Carlsen tops Champions Chess Tour standings
Carlsen's win also had a huge impact on the Champions Chess Tour standings and the qualification situation for the tour final in September.
By winning a major championship, Carlsen joined Anish Giri and Teimour Radjabov as the three automatic qualifiers for the final. The top five players in the tour standings at the end of the season will join them, as will two more wild-card entries.
---
Champions Chess Tour Standings 
Player
Tour Points
Prize Money
Magnus Carlsen
271
$155,000
Wesley So
203
$130,000
Teimour Radjabov
133
$98,500
Anish Giri
121
$85,000
Ian Nepomniachtchi
115
$85,000
Hikaru Nakamura
85
$55,000
Levon Aronian
81
$71,500
Maxime Vachier-Lagrave
64
$56,500
Daniil Dubov
23
$30,000
Shakhriyar Mamedyarov
21
$18,500
Tour final automatic qualifiers in bold
---
Carlsen now leads the tour with 271 points. So has established himself in second place with 203 thanks to his two tournament wins, meaning he's all but a lock to make the final. Radjabov and Giri claim the next spots, with Ian Nepomniachtchi, Hikaru Nakamura, Levon Aronian, and Maxime Vachier-Lagrave holding what would now be the automatic qualifying positions. Daniil Dubov is in ninth with 23 points, 39 behind Maxime-Lagrave (64) for the final guaranteed finals berth.
Even for the major winners, the Champions Chess Tour standings still hold importance. Players will earn bonus points in the tour final based on their overall tour standing, similar to how the FedEx Cup Tour Championship works in professional golf.