As expected, the Arizona-Hawaii game was a shootout, 45-38 in favor of the Warriors, and the players in those games scored a lot of fantasy points. But only the quarterbacks and wide receivers – you were better off with the running backs from the grind-it-out Miami-Florida game.
Let's take a look at my Week 0 picks from last week and see how I could have done better.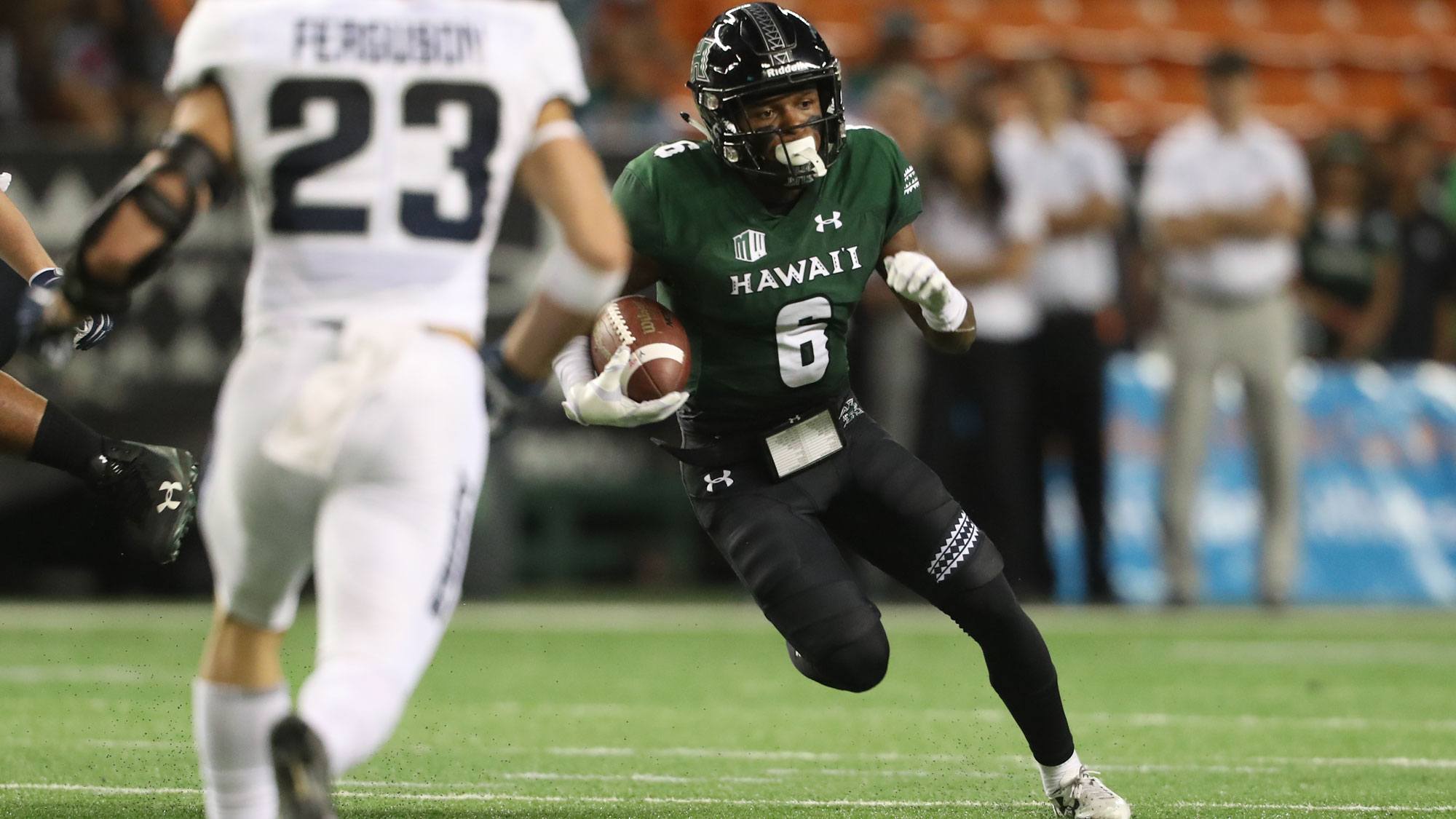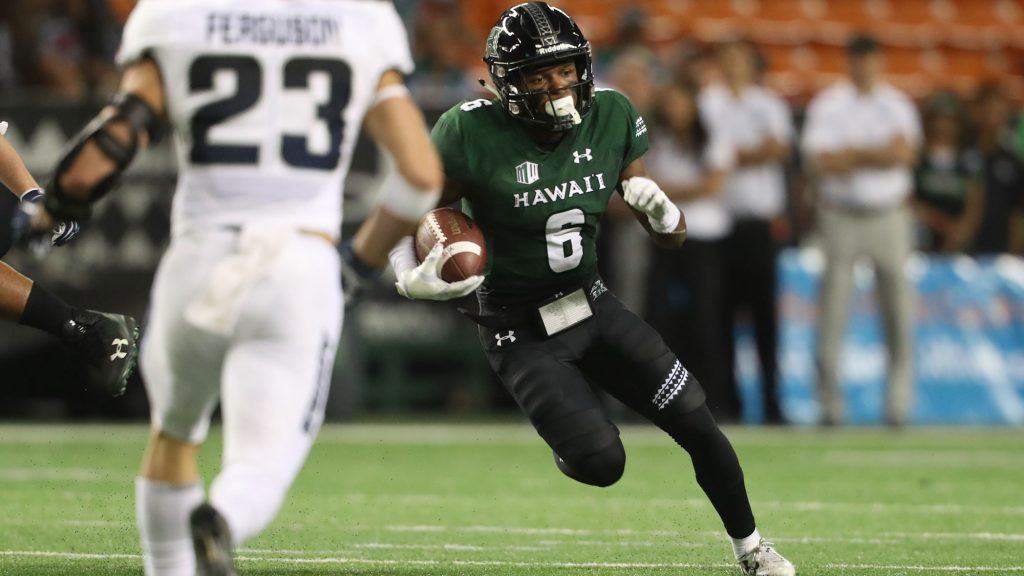 Hits
Khalil Tate, QB, Arizona – He proved worth his $9,000 DK/$10,100 FD salary, with more than 41 points, getting the bonus for both 300 yard passing and 100 yards rushing. Although he was often inaccurate, he hit enough passes to make DFS players, if not Wildcats fans, happy with the results.   
Cole McDonald, QB, Hawaii – The story is the same on McDonald – he put up big DFS points thanks to a porous defense despite often wildly inaccurate passing. He threw for four touchdowns and 278 yards, yet was benched due to his four interceptions. That made him a slightly better value on DK, where he only lost one point per INT rather than the two-per on FD. Still 32.22 and 29.22 were not bad scores, and much better point tallies than the QB options in the Miami-Florida game.
Borderline
Lamical Perine, RB, Florida – Perine proved most valuable as a pass catcher out of the backfield. While he only gained 42 yards on the ground, he caught six passes for 25 yards and a TD, resulting in 18.7 DK points, or about triple value. He was only about 2x on FD due to his higher salary and three fewer points for his receptions. Surprisingly, DeeJay Dallas of Miami was the highest-scoring RB on the day with 23.2 DK points. My decision to fade Arizona RB Jonathan Taylor proved correct, however, as he only scored 15 DK points on his $7,700 salary, or less than 2x value.
Jason-Matthew Sharsh, WR, Hawaii – Sharsh caught a lot of passes in the slot, with eight receptions, but they were all short dump-offs as he only gained 52 yards. That made him worth close to 3x value on DK and less than 2x value on FD.
Misses
Gary Brightwell, RB, Arizona – Going for value since he was about half of Taylor's salary, and hoping he might get us a garbage-time TD, this was a big miss for me. Rather than leading in the fourth quarter, as oddsmakers expected, Arizona trailed. Brightwell barely saw the field, catching one pass for 12 yards.
Cedric Peterson, WR, Arizona – He played the game, and even had a couple of balls thrown his way, not that that was obvious from his stat line of complete zeroes. The only assured starter for the Wildcats, Peterson was a complete bust on Saturday night. DFS players who loaded up on Hawaii receivers, on the other hand, were handsomely rewarded. Cedric Byrd II's tally of 224 receiving yards on 14 receptions and four TDs likely won't be duplicated all year. He scored an incredible 63.7 points on DK and any players who didn't draft him were left in the dust.