Indianapolis Colts quarterback Carson Wentz had an injury double-whammy when he sprained his right ankle and left ankle in Week 2's 27-23 loss against the Los Angeles Rams.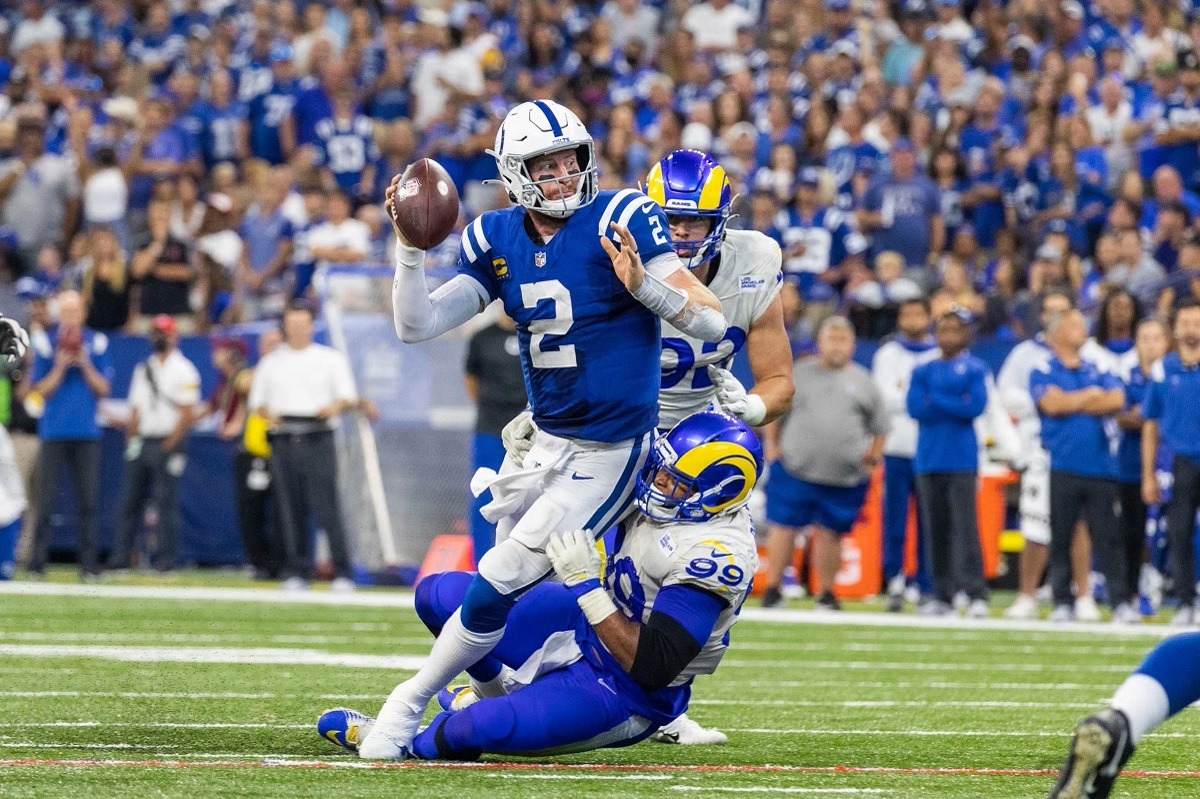 In my old neighborhood back in the Bronx, someone would refer to Wentz as Carson Two Ankles. That's not an endearing moniker or a fake mobster nickname, but would be doled out with a slathering of sarcasm.
"He rolled it up pretty bad," said Colts head coach Frank Reich said. "I had a sense when he walked off the field. It didn't look good."
"Felt it right away," said Wentz. "Tried to tape it up and do everything I could to finish the game. I've sprained my ankle probably 100 times since I was a kid. This one I just couldn't play on it."
Without Wentz on the field for their final two drives, the Colts were unable to pull off a comeback against the visiting Rams. Backup QB Jacob Eason threw an interception on his second-ever NFL pass. Jalen Ramsey picked off Eason with 2:23 remaining to help lockdown the win.
Before the sprained ankles, Wentz went 20-for-31 for 247 yards, one touchdown, and one interception. Eason completed 2-of-5 passes for 25 yards and a pick.
The Rams trailed 21-17 in the fourth quarter, but Matthew Stafford led the Rams to two scores in the fourth quarter to secure his first comeback win with his new squad.
Next Man Up: Eason
The Colts listed Wentz as questionable for Week 3's AFC South divisional tilt against the Tennessee Titans. If Wentz is unable to play thru the ankle injury, then backup Eason will get the start. The Colts drafted Eason with a fourth-round pick in the 2020 NFL Draft.
Eason originally attended Georgia, but transferred to Washington. He suffered a knee injury in the first game of his sophomore season, but lost his starting QB job to Jake Fromm. Fromm went on to lead Georgia to the National Championship final, but they lost to Alabama. Eason grew up in Seattle and transferred back home to Washington.
The Colts have Sam Ehlinger as their third stringer and they're also carrying a fourth QB via the practice squad with Brett Hundley.