The UFC's decision to cut Liz Carmouche has been met with widespread criticism, in large part because of how the company handled the move.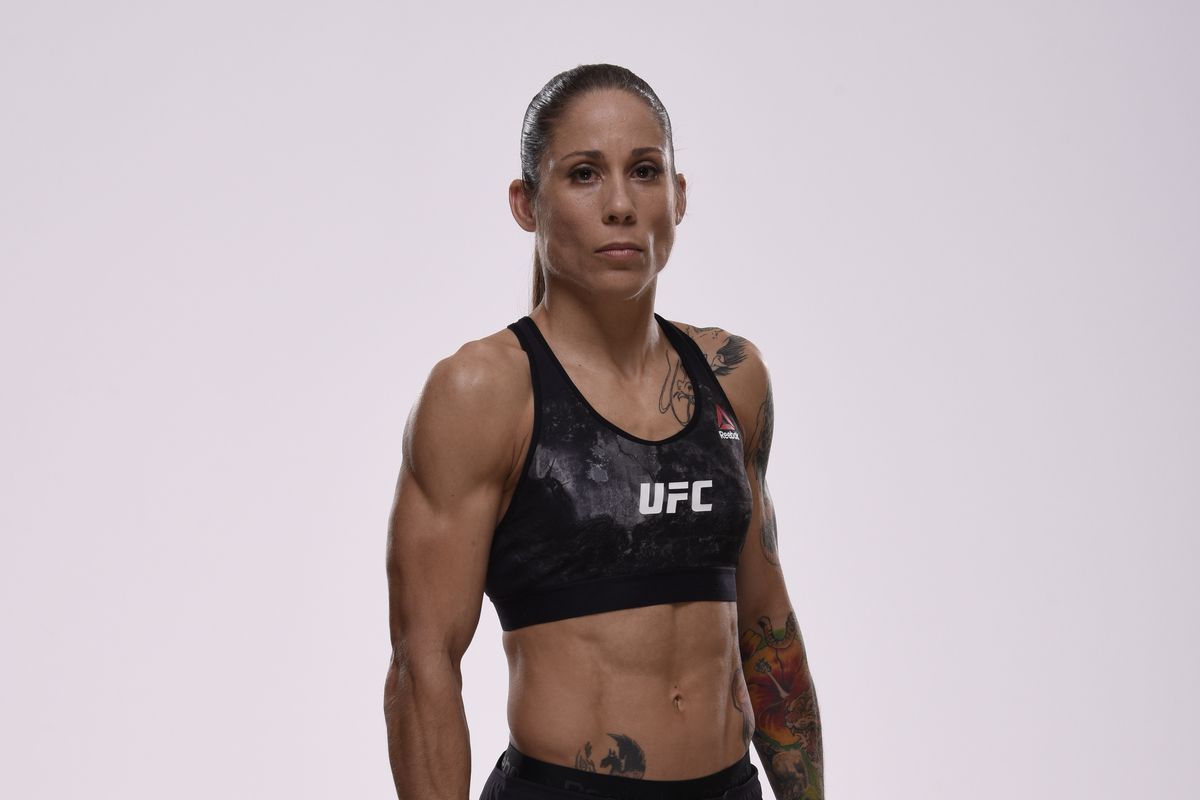 Carmouche was fired last week, learning of the news while visiting a children's hospital on behalf of the UFC while the company was in Washington D.C. ahead of its Saturday card.
Carmouche: Cut During Holiday Season 'Insane'
It's hard to imagine that UFC officials knew that Carmouche would learn of the news while doing charity work for the company. Still, the incident continues a pattern in which some fighters have learned that they were being cut from the roster not directly from higher ups in the organization, but only after word had trickled out through social media or other channels.
"It's a little bit insane that you would [do that]," Carmouche told MMA Junkie. "I took time off from work to be here at my own pocket expense. It's a little bit sad … especially during the holiday season. I have a four-year-old at home. My wife is at home, and I'd love to be spending it with them. Especially saving up as much money to spoil them for Christmas. To take a week off from that definitely sucks and is kind of a setback. And to be done this way is definitely not a great taste."
Carmouche (13-7) expanded on the firing on Monday, saying that UFC officials told her that she didn't fit into their plans for the women's flyweight division.
"The reason that they gave is that they're really trying to build up the division, and every female that they've brought into the 125-pound division, I've been able to beat them," Carmouche said on Ariel Helwani's MMA Show. "What that tells me is that [other fighters are] so scared of me [that the UFC] can't do anything about it."
Carmouche won four of her last six fights in the UFC. She was coming off a unanimous decision loss to Valentina Shevchenko in a flyweight title fight in August. MMA Fighting's Steven Marrocco says that Bellator has already expressed interest in signing Carmouche.
UFC News and Notes
When the UFC comes to New Mexico on Feb. 15, it will feature a historic novelty, as it will be the first time that a husband and wife compete on the same UFC card.
Mark De La Rosa (11-3) will fight Raulian Paiva, while his wife, Montana De La Rosa (10-5), is scheduled to take on Mara Romero Borello. Both husband and wife fight in their respective flyweight divisions.
Max Holloway told reporters last week that he wants to move out of the featherweight division in order to secure his UFC legacy. Holloway (21-4) has won 13 straight fights at 145 pounds over the past five years, and while that alone will allow him to go down as a great champion, he says he wants more.
"I want to be the best mixed martial artist in the world," Holloway said. "Being the best mixed martial artist in the world is not a guy who stays in his weight and dominates his weight."
Holloway floated the idea of Khabib Nurmagomedov at lightweight as one fight he would be interested in taking on.
Finally, for those who missed the action at UFC on ESPN 7 on Saturday, Jairzinho Rozenstruik (10-0) spectacularly finished Alistair Overeem (45-18) with just four seconds to go in the final round of their heavyweight main event to maintain his undefeated record. Rozenstruik needed the knockout, as he was losing on all three cards heading into the final round.
— UFC Unwrapped (@UFCunwrapped) December 8, 2019
After the fight, Rozenstruik called out No. 2 contender Francis Ngannou as the man he'd like to fight next. Rozenstruik is now listed as the No. 5 contender, a position he is tied for with Derrick Lewis.
"I want to be back in March or April, and I really want to fight this big, scary guy, Francis Ngannou," Rozenstruik said. "If you hear this right now, I hope you accept the fight."