Magnus Carlsen brushed aside eight-time Russian Chess Champion Peter Svidler to reach the finals of the Legends of Chess online tournament on Saturday.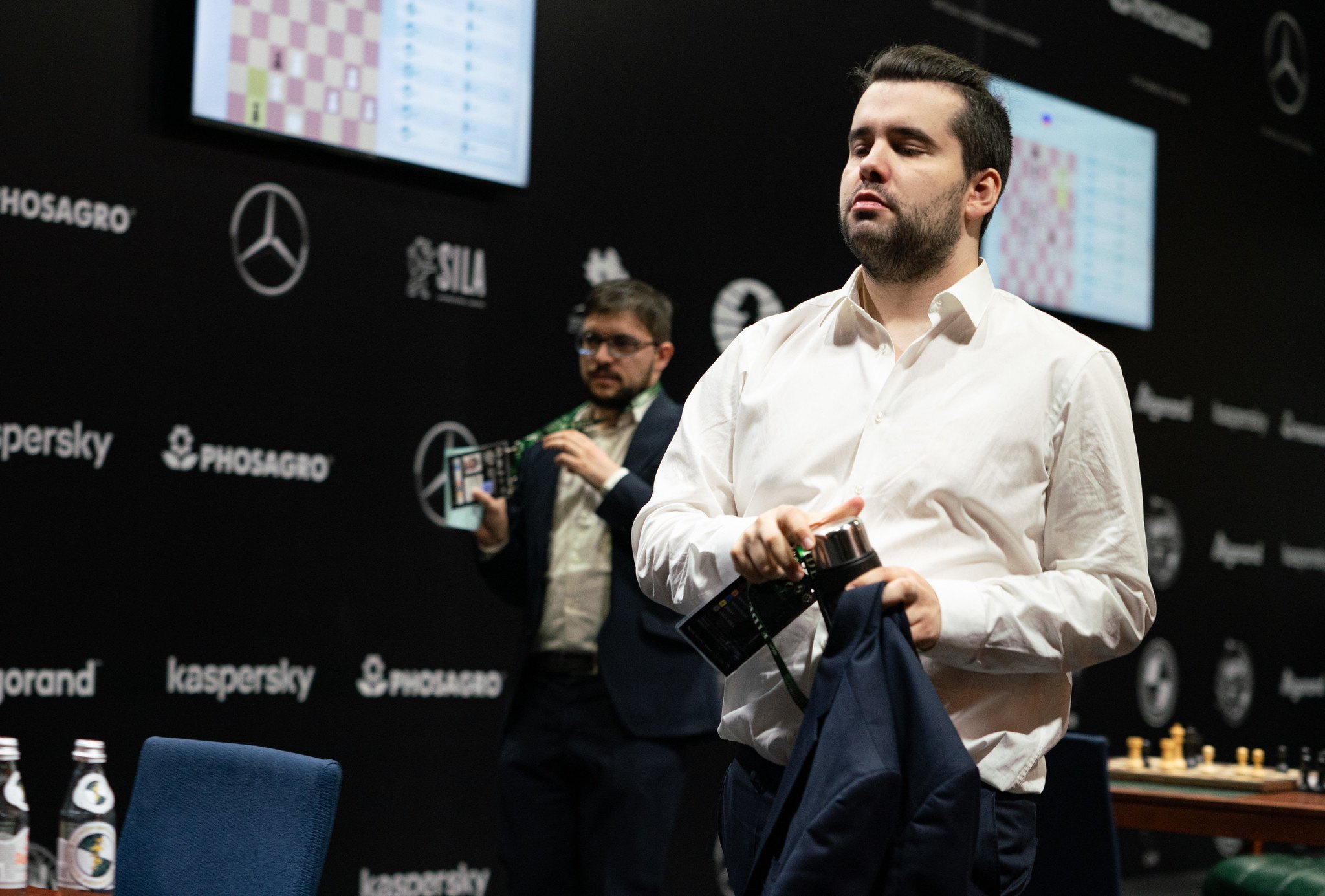 Carlsen defeated Svidler in straight sets, winning both matches by dominant 2.5-0.5 scores.
Carlsen Continues Dominant Form vs. Svidler
The victory gives Carlsen a shot to win a third title on his own Magnus Carlsen Chess Tour. The World Champion has displayed outstanding form throughout the tournament, and heads into the final having won all 11 of his matches dating back to the round-robin stage.
Still, Carlsen sees room for improvement as he heads into the Legends of Chess final.
"I am super pleased with the outcome, but I have a lot to work on in my play," Carlsen said after his victory in the second set against Svidler. "I am especially dissatisfied with making a mistake I shouldn't be doing in the second game."
The other semifinal contained far more drama. Ian Nepomniachtchi needed a full three sets to get past Anish Giri, eventually prevailing in blitz tiebreakers on Sunday to take a third set 3.5-2.5.
Time for the final! Happy to be representing the u30s in this intergenerational duel https://t.co/P1JpOxdnPV

— Magnus Carlsen (@MagnusCarlsen) August 3, 2020
Nepomniachtchi jumped out to a quick lead, matching Carlsen by winning the first set 2.5-0.5. But Giri struck back in the second set, taking the match all the way to an Armageddon tiebreak and winning to score a 4-3 victory.
Giri held his nerve in the third set, drawing the first five games. But Nepomniachtchi broke through to win with White in the second blitz tiebreaker, denying the Dutch grandmaster a second straight trip to the finals on the Magnus Carlsen Chess Tour.
"In general I consider myself a favorite in the blitz section against Anish, but I could never prove it before," Nepomniachtchi said after the match. "I'm happy that today it worked pretty good!"
Kasparov Sees Hope for Nepo in Final
As usual, Carlsen enters the final as a substantial favorite, and his recent form has only lengthened the odds for Nepomniachtchi. Unibet lists the World Champion as a -1000 pick to take home the Legends of Chess title over Nepomniachtchi (+525).
Former World Chess Champion Garry Kasparov also pegs Carlsen as the favorite, but sees a ray of hope for his opponent.
"Magnus blunders!"
Garry Kasparov on why Nepo might have some chances against Carlsen if they play in the final #c24live #ChessLegends pic.twitter.com/CDv1C0aDjN

— chess24.com (@chess24com) August 1, 2020
"I think Magnus is a heavy favorite, but Nepo could give him some unpleasant moments, because Magnus blunders," Kasparov said while commentating on the Legends of Chess semifinals. "Nepo's very quick, and plays very aggressive chess with broken material and positional balances. He could make Magnus feel uncomfortable. Then again, I would still see Magnus as the heavy favorite."
The result of the final match will determine who takes the fourth spot in the tour's Grand Final. Carlsen has already earned a place in the final event, having won two tournaments. He'll be joined by Daniil Dubov, who won the Lindores Abbey Rapid Challenge, and American grandmaster Hikaru Nakamura, who picked up the most points of any player who did not win a title on the tour.
If Nepomniachtchi emerges victorious, he'll earn an automatic bid and take the fourth spot in the Grand Final. Otherwise, Carlsen's third victory would open a second wild-card berth, which Ding Liren would take.