Tiger Woods might have an important choice to make as the captain of next year's Presidents Cup. He will be entrusted with four picks to round out the 12-member US Team, and one of those selections might be staring at him in the mirror.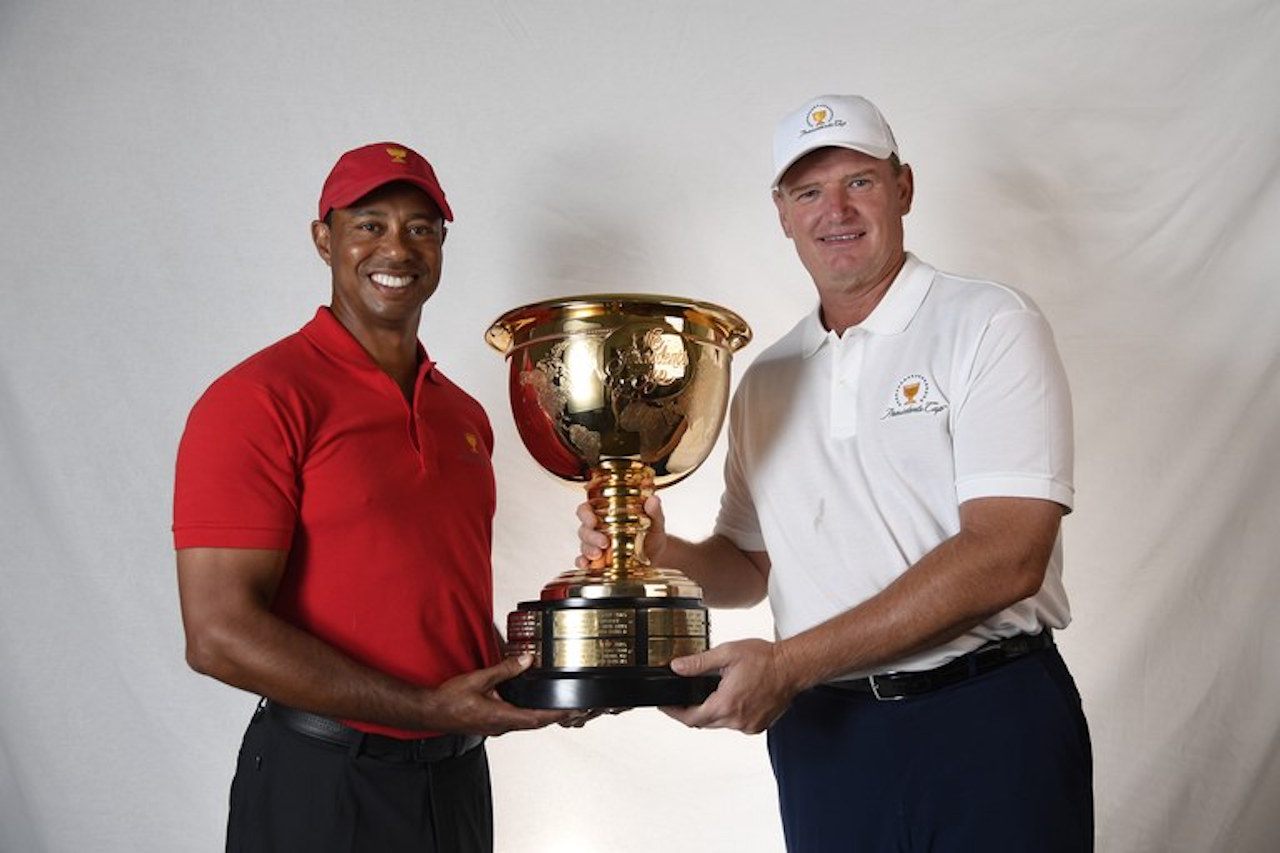 The top eight golfers in points automatically qualify for the team, that will compete against the International squad on Dec. 9-15 at Royal Melbourne golf Club in Australia.
Woods, who turns 43 on Dec. 30, broached the subject recently, and was open to being a playing captain.
"Would I like to be a playing captain? Yes," said Woods, pointing out that Hale Irwin served as a playing captain at the 1994 matches after qualifying for the U.S. team. "That's very similar to what I would do. If I make the team on points, yes, I'll play."
Ernie Els, captain of the International Team, believes he'll see Woods playing in the biennial competition.
"I think so, the way he's playing," Els said. "I'm not sure what kind of points system they use for their team, but I think there's a big chance. The way he's going, it looks like he's going to be in contention a lot this year."
Failing to Qualify Requires Tough Decision
But what if Woods doesn't make the team on points? That is a determination that he said might be made with input from his assistant captains, that he has yet to choose.
"Then it's up to myself, my vice captains and the rest of the players who are already on the team, who is best suited to play," Woods said. "If we think that it's someone else, then I don't play. It will be a team decision on who are the next four picks."
Woods is currently 16th on the points list, and if he plays like he did last year, he should qualify. The former No. 1 player in the Official World Golf Rankings played in 18 tournaments, with 12 top-25 finishes, including a victory at the Tour Championship.
"I want to compete," Woods said. "I want to play. Being a vice captain the last couple years, you realize you really don't control the play. You have to sit back and watch. And as a player and as a competitor, you want to always be in control and be able to compete and play."
Woods Record Mixed
With the competition at Royal Melbourne, Woods would have an advantage, playing there for the Americans in 1998 and 2011. He didn't fare as well as he would have liked, going 2-3 both times. He is 24-15-1 in his Presidents Cup career. That is much better than his 13-21-3 Ryder Cup record.
Woods compared the course to those played in the Open Championship, and said those that have had success in the UK, should also thrive at this venue.
"It is one of the greatest golf courses in all of the world," Woods said. "The layout is fantastic. It's very tough. It's tricky. They've lengthened a couple of the holes. But nothing major. Normally over the course of time, a lot of golf courses get modernized, get lengthened, change different angles, add bunkers, whatever it may be, but they haven't done that at Royal. It's the same golf course."