It wasn't a matter of if Canelo Alvarez and Gennady Golovkin were going to have a rematch, it was when it would occur — and now both have agreed on May 5. Promoters for the fighters said they hope the Cinco de Mayo rematch will quell the controversy after the first contest, which concluded in a draw that was questioned by the boxers and fight fans.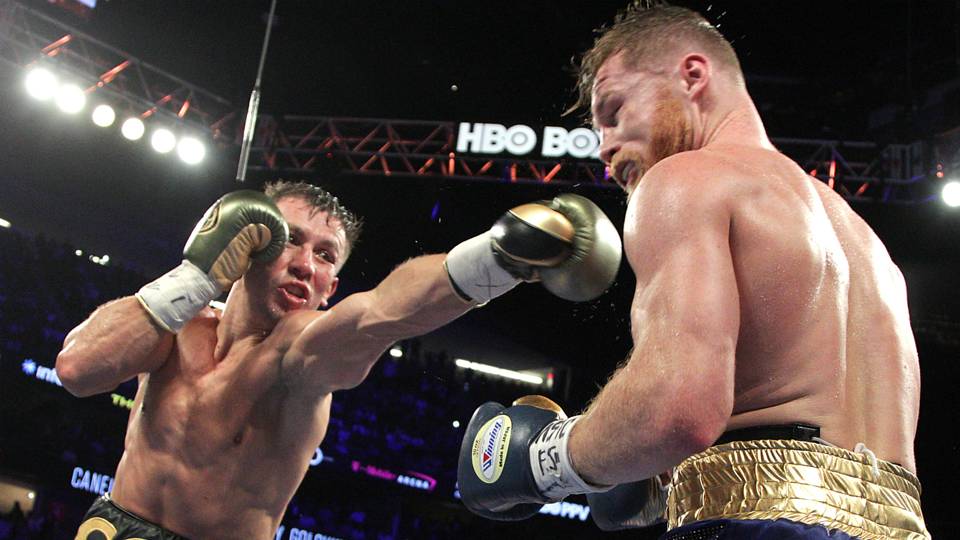 Where the bout will occur is still to be determined. T-Mobile Arena in Las Vegas is the frontrunner. It hosted the first event between the two on Sept. 16. Golovkin promoter Tom Loeffler though told the LA Times that Madison Square Garden has "expressed a large interest, larger than what we generated in the first fight."
Regardless of where it is held, it should be a success. The first bout was held three weeks after the Floyd Mayweather-Conor McGregor spectacle and still managed to pull in a little more than $27 million, the third-biggest in boxing history. The fight also generated around 1.3 million pay-per-view buys.
Oscar De La Hoya, whose Golden Boy Promotions represents Alvarez, told the LA Times the second fight will have no other competition and can make more money than the first one.
"(This could have) as close as three times more revenue," he said. "There's nothing serious that will interrupt Cinco de Mayo. Canelo and Triple-G are proven commodities. They've proven the first time around was a real, great fight, and I believe this fight will be greater."
Golovkin Favorite Again
The Kazakhstan native (37-0-1, 33 KOs) is once again the pick of sports books to win when the two meet in four months. The Westgate LV Super Book has him as a -180 and Alvarez at +150. They have the over/under at 11.5 rounds.
Bovada.lv has Golovkin a -175 selection and the 27-year-old Mexican born boxer (49-1-2, 34 KOs) at +145. Several internet sites have another draw at 20-1, with some going as high as 25-1.
In the first contest sports books had the champion at a -145 favorite and Alvarez at a +115 to win. Alvarez was favored to win by a decision at +190. Triple G was at +275.
Controversial Decision
Many thought the champ won the first fight, but two of the judges thought differently. While Dave Moretti had it 115-113 for Golovkin, Don Trella had it even and Adalaide Byrd scored it 118-110 for Canelo.
It was Byrd's scorecard that received the most criticism, with some hinting at the fight being fixed. De La Hoya was stunned at the outcome.
"What was that?" he said after the bout. "People are scratching their heads. They're confused."
Shortly afterward, Nevada Athletic Commission Executive Director Bob Bennett said the judge would be removed from presiding over fights for an undetermined period of time.
Another draw is unlikely. It would be disastrous for the sport and Golovkin said in a statement he doesn't want to leave it up to the judges.
"This is the fight the world wants," he said. "This is the fight boxing deserves. This time, there will be no doubt. I am leaving the ring as the middleweight champion of the world."